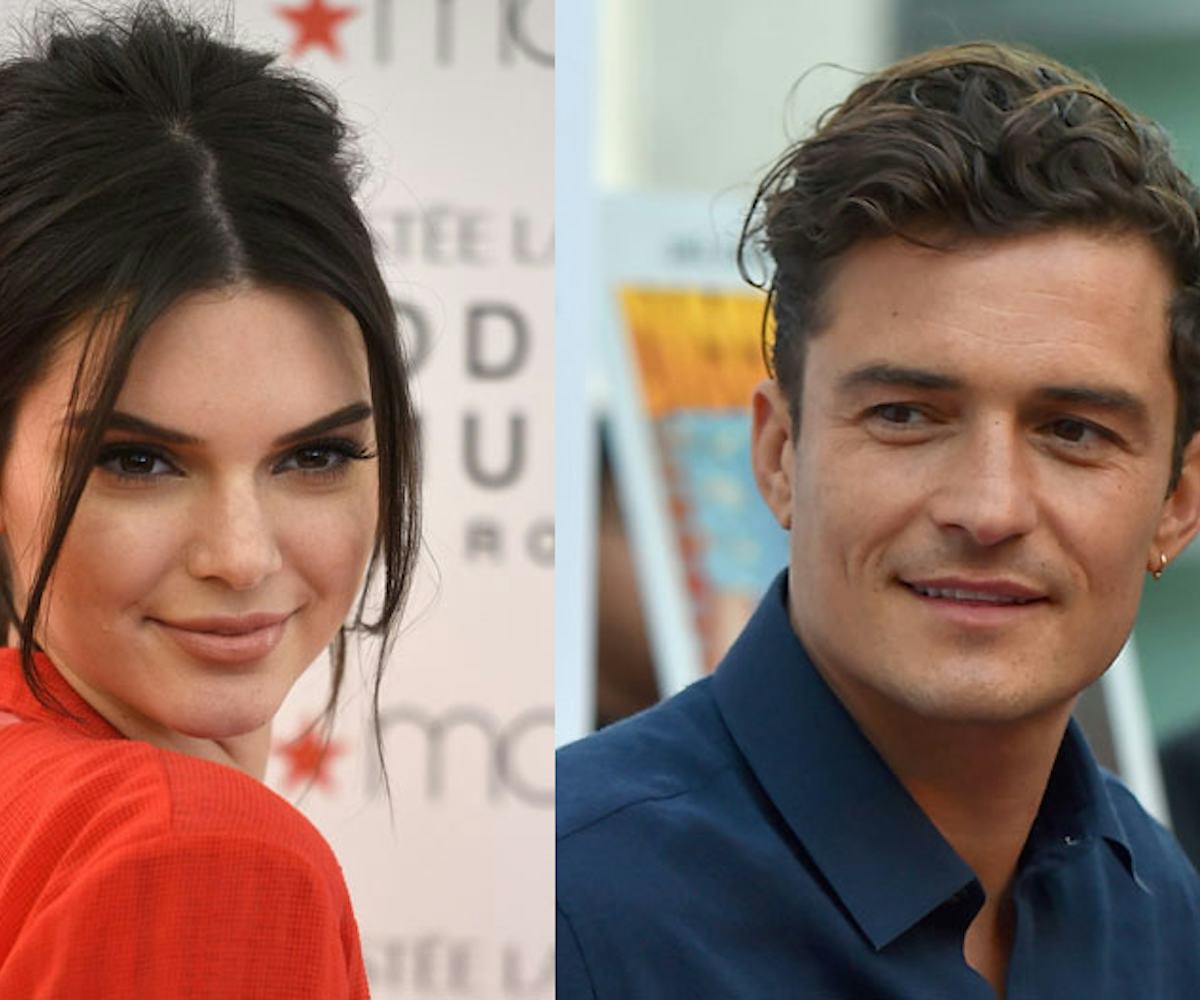 Photo by Dimitrios Kambouris/Getty Images; Alberto E. Rodriguez/Getty Images.
is kendall jenner dating orlando bloom?
Another day, another Kendall Jenner dating rumor! This time, the reality-star-turned-supermodel is being linked to movie-star-turned-former-movie-star Orlando Bloom. According to sources speaking exclusively to U.K. gossip rag The Sun, the pair began their not-so-secret dalliance over the summer, and have enjoyed a series of not-so-secret rendezvous ever since. 
For someone who makes a living from being in the public eye, Jenner has done a surprisingly good job at keeping her private life private. Most recently, she was linked to F1 racer Lewis Hamilton, and was also said to have been dating Justin Bieber and Nick Jonas. But all that speculation has remained just that: speculation. 
And as Jenner continues to ascend the ranks of the fashion world while shedding her reality star skin one runway at a time, don't expect that to change anytime soon.