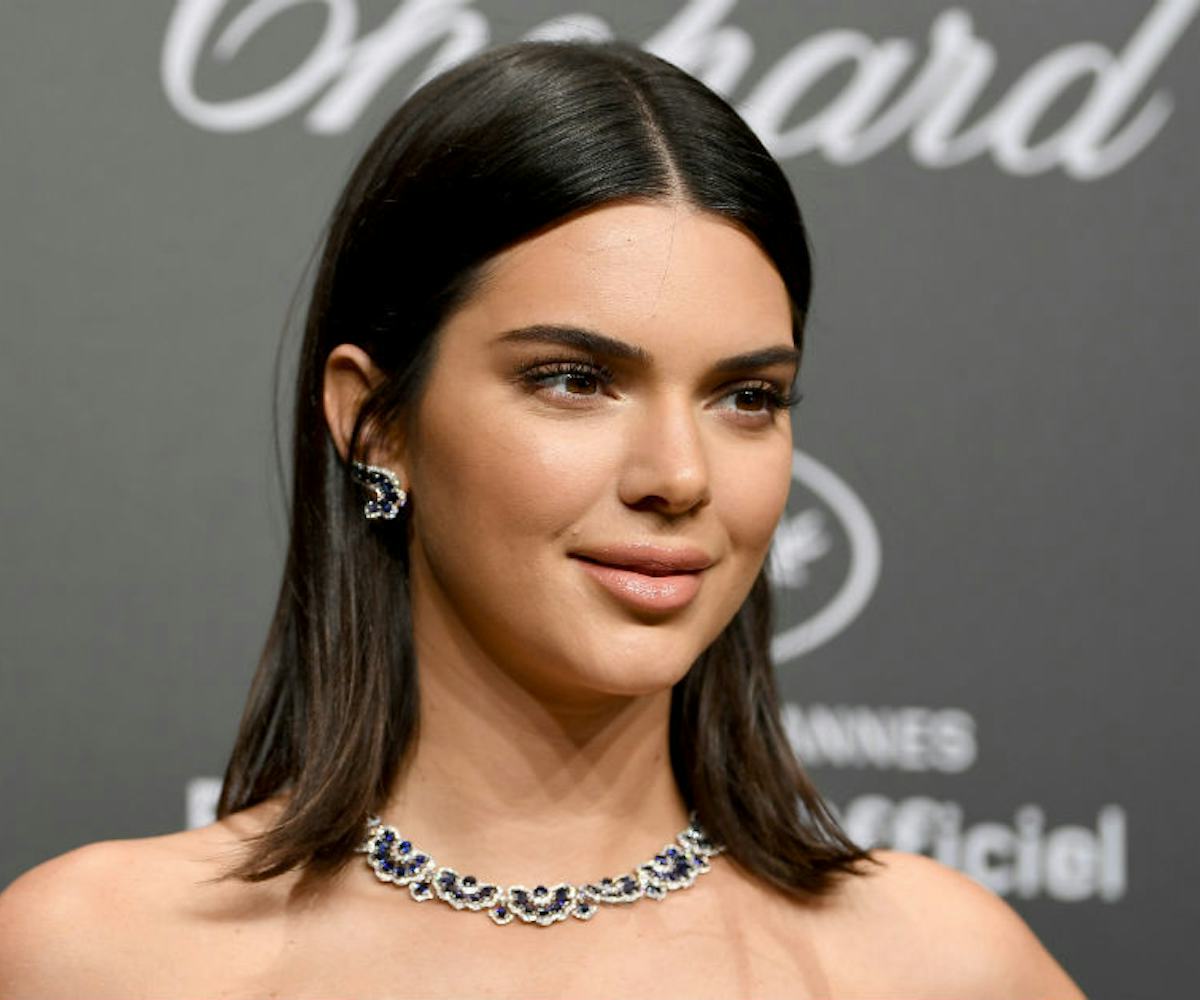 Kendall Jenner Channeled Paris Hilton For Drake's '00s-Themed Party
Halloween came early for the celebrities lucky enough to be invited to Drake's 32nd birthday party. The theme was the 2000s, and the rapper went all out with a wall full of Blockbuster movies and, reportedly, a Rap City and 106 & Park booth, and cars from MTV's Pimp My Ride. His guests also leaned into the decade, with our favorite costume of the night going to Kendall Jenner, who dressed up as Paris Hilton.
The model showed off her look on Instagram stories, which included hair extensions, a copious amount of lip gloss, a flip phone, low-rise jeans, a graffiti top, those weird ombré sunglasses everyone loved, and, of course, a sparkly pink Von Dutch trucker hat.
The man of the hour had two different outfits. One included a matching Sean John velour sweatsuit, complete with sweatband and styled with one pant leg rolled up. The '00s! What a time! His other outfit was dedicated to, as Drake wrote on Instagram, one of his biggest inspirations in rap, Fabolous. Copying his look from the "Trade It All Pt. II" video, the birthday boy wore a blue Los Angeles jersey, a fitted cap, and a light blue bandana tied on top.
According to Metro, guests also drank alcoholic Slurpees and were given lottery tickets and 7/11 snacks throughout the night. This isn't exactly what we meant when we said early '00s trends would be making a comeback, but we'll take it!