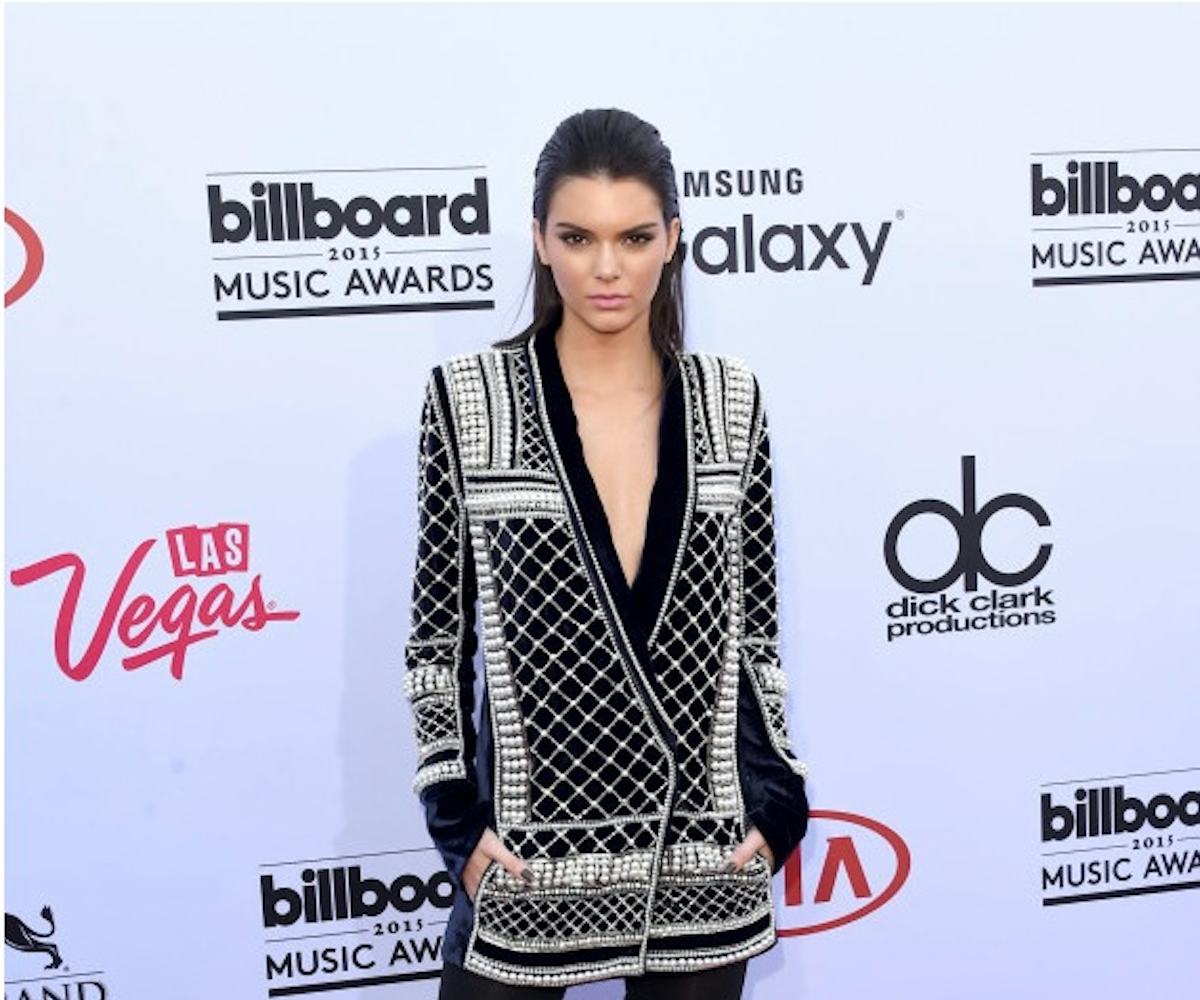 Photo by Jason Merritt/Getty Images
Kendall Jenner Broke Another Instagram Record
for the most-liked photo from paris fashion week
Kendall Jenner broke an Instagram record—again.
So what great feat did the most graceful of member of the Kardashian-Jenner clan accomplish? Why, she posted the most-liked photo from Paris Fashion Week, of course. And it wasn't just some mundane post of, say, a runway or exclusive peek behind the scenes at a ground-breaking fashion show that garnered the model 1.2 million double-taps and over 64,000 comments; it was an intentionally crafted picture of a photo strip with two black-and-white images of Jenner, putting her striking cheekbones on display as a juxtaposition to the fluffy bunny ears she sports on her head. Or something like that. Regardless, it seems like Jenner can do no wrong when it comes to the 'gram.
Check out the photo below, and relish in the moment as history is made. Maybe even give the post a double-tap yourself, you know, so you can tell your grandkids about it. 
(via Teen Vogue)