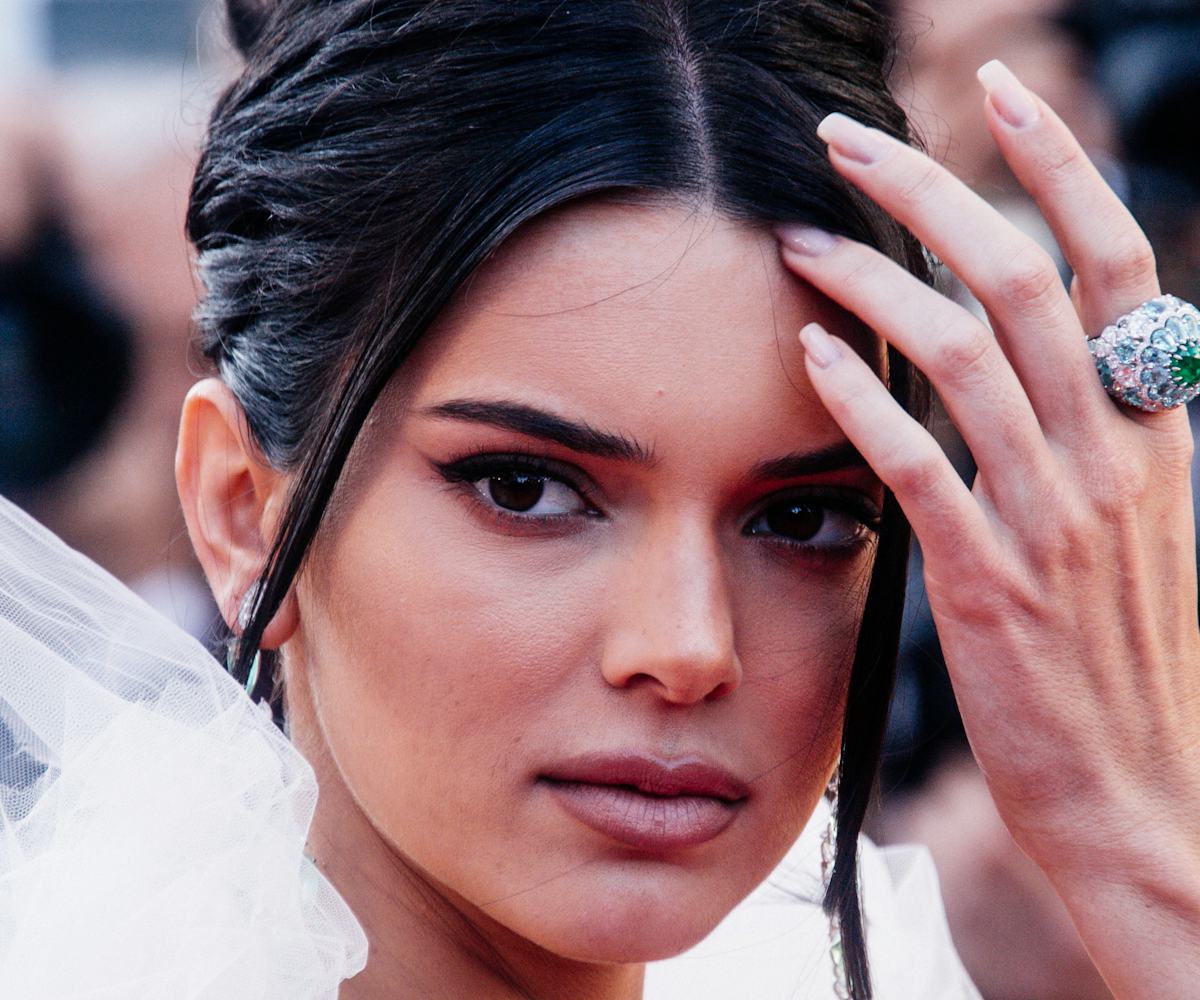 Photo By Gareth Cattermole/Getty Images.
Kendall Jenner Says Her Modeling Comments Were "Taken Out Of Context"
She finally addressed the backlash
Earlier this week, Kendall Jenner incurred major backlash within the modeling community after revealing that she's "super selective" about what shows she books.
In an interview with Love magazine, Jenner said she "was never one of those girls who would do like 30 shows a season or whatever the fuck those girls do"—a dismissive comment slammed by many other models who pointed out that not everyone is as privileged as Jenner when it comes to taking jobs.
"I empathize for those who have no choice but to grow up in the spotlight, but this kinda disrespect towards other models who have NO NAME for themselves walking into the industry is disgusting," model Peyton Knight wrote on her Instagram story alongside the hashtag #EndThePrivilege. "We don't get to 'choose' which shows to do, and it's an honor to do a lot. Not to mention we're (mostly) financially independent and have to support ourselves."
Now, Jenner has responded to the backlash via her Twitter—but is claiming that her "words were twisted & taken out of context."
"I was misrepresented in a recent interview over the wknd & it's important to clarify the meaning. It was intended to be entirely complimentary," she wrote, before continuing, "I want to be clear. The respect that I have for my peers is immeasurable!" 
"I get to experience first hand their tireless commitment, their work ethic, the endless days, the lack of sleep, separation from family and friends, stress of traveling, the toll on physical and mental health, yet they still make it all look effortless and beautiful," Jenner went on to say. "I'm inspired by so many of these people i have had the good fortune to work alongside! There's no way i could EVER hate on that i want everyone to win. SLAY ALWAYS."
See her tweets, below.