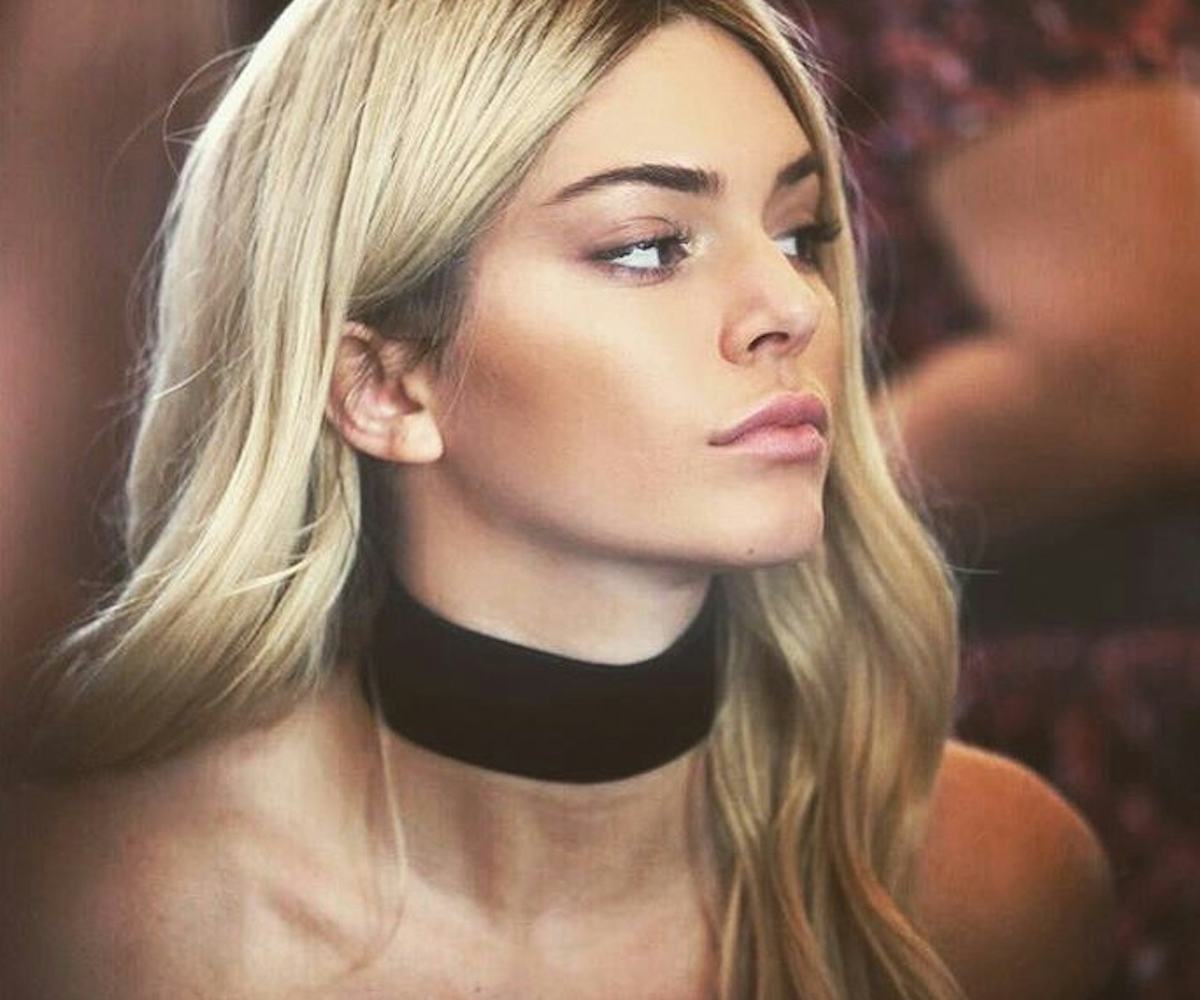 photo via @kendalljenner instagram
Kendall Jenner Sets The Record Straight About The "Paparazzi Punching" Rumor
"I just wanted him and his camera out of my face!"
About two weeks ago, Kendall Jenner and Gigi Hadid were leaving Balmain's Paris Fashion Week after-party when, as per usual, they found themselves surrounded by a sea of paparazzi. While both supermodels may be very accustomed to this sort of situation, this particular incident got a bit more intense than usual. And when a photo of Jenner swinging her arm, and another of Hadid pointing her finger and yelling, at a paparazzo surfaced the following morning, headlines saying that Kendall Jenner "lashed out" and "punched the paparazzi" ran across the Internet.
Now, Jenner finally breaks the silence, addressing the rumor through a letter posted to her app. She writes:
All I ask for is just bubble of space to breathe, and he disrespected that… So, I grabbed his camera and pushed it away across my body, sort of trying to push and pull it out of his hand at the same time. Of course, that side motion with my arm is why all of the pictures look like punches were flying. They totally weren't! I just wanted him and his camera out of my face!
She then speaks about how her bodyguard came to her aid and deleted the photos from the man's camera. While her initial reaction to the paparazzi that night is understandable—after all, everyone is entitled to their own space and privacy—what is really admirable is what she learned from her continued experience with the paparazzi, about whom she has previously written, "There are definitely moments when the paparazzi scare me." "Violence is never my thing," she concluded in the letter, "I get that they have a job to do, too—but I'd love if they gave me a break every now and then."