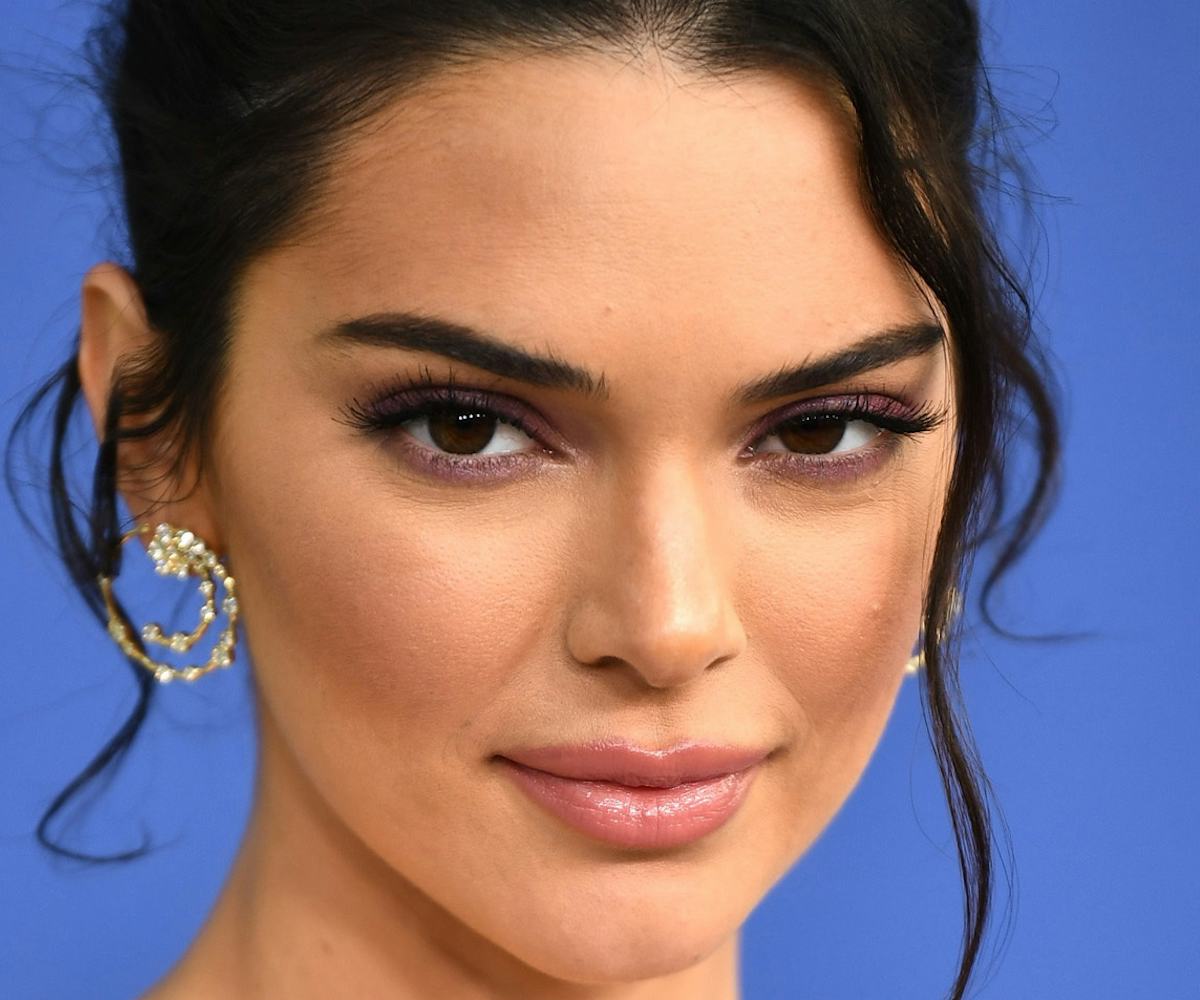 Photo By Dimitrios Kambouris/Getty Images.
Kendall Jenner's Appropriative 'Vogue' Look Sparks Backlash
Kendall Jenner is coming under fire after modeling for what many are calling a culturally appropriative shoot—yet again.
Over the weekend, Vogue posted a photo from its November issue in which Jenner sports a hairstyle that resembles an afro in a couple of photos. The shoot was done for the 15th anniversary of the CFDA/Vogue Fashion Fund, an initiative that the Instagram caption (ironically) claims to champion "designers of all ages and backgrounds." In the Mikael Jansson photos, Jenner appears in a Brock Collection dress, as well as an Altuzarra piece, alongside Imaan Hammam (who is of Egyptian and Moroccan descent) in Rodarte.  
Naturally, given Jenner's, her family's, and Vogue's track records when it comes to accusations of cultural appropriation, the photo has sparked intense online backlash.
"They stay tryna turn white women into black women," one commenter wrote underneath Vogue's post. "They rather pretend we don't exist then give us credit. Ugh." 
Others criticized Vogue for continuing to hire non-white models for shoots like this rather than casting actual black women. "This isn't about whether a Black or Brown woman has blond hair or wears a weave, this is about the fact they could have actually hired a Black model, with a real Afro!!!" another Instagram user wrote. "But, no, they'd rather appropriate Black style through a white woman, denying it, saying a white woman wears it better. Yet Vogue would never give Black people credit for the hairstyle."
And while Jenner has yet to address the backlash, Vogue has issued a statement about the photo. 
"The image is meant to be an update of the romantic Edwardian/Gibson Girl hair which suits the period feel of the Brock Collection, and also the big hair of the 60s and the early 70s, that puffed-out, teased-out look of those eras," they said, per E! News. "We apologize if it came across differently than intended, and did not mean to offend anyone by it."