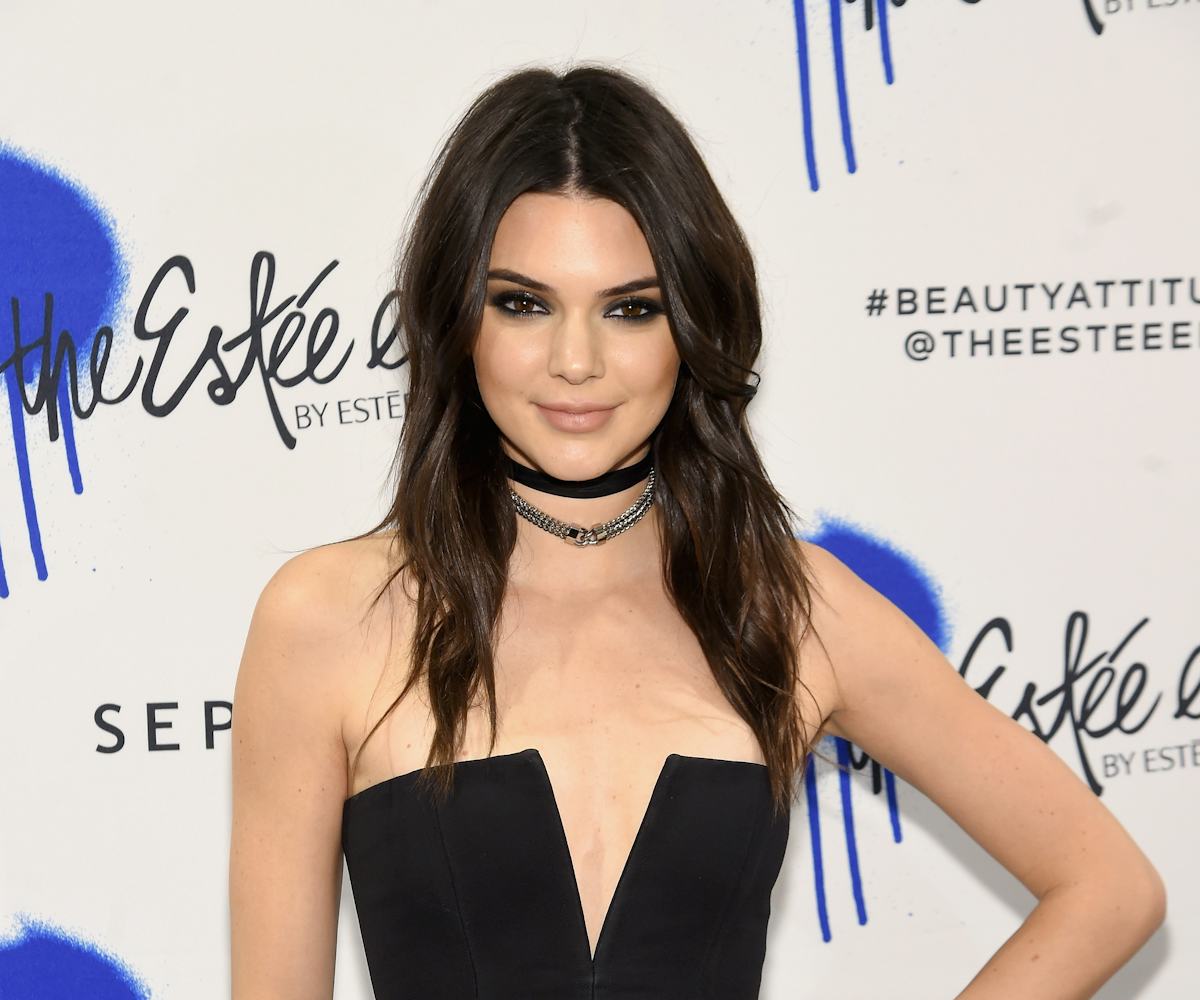 Photo courtesy of Jamie McCarthy/Getty Images.
'Vogue' Is Publishing A Special Issue On Kendall Jenner
It's all about her, her, her
Kendall Jenner's modeling career has gone into overdrive. Not only did she just land a (sort of) cover for American Vogue but the glossy has created an entire 52-page supplemental issue entirely about her.
While Rihanna graces the cover of Vogue's actual April issue, Jenner has her own special supplement magazine that will be included along with the copies going to New York and L.A. subscribers, as well as featured online at Vogue.com—the first time the mag has dedicated an entire summplement to one person. It's comprised of a mix of new and repurposed content that solely focuses on the Jenner brand, and her rise and status as a social media star. It's clear that Vogue's editor-in-chief, Anna Wintour, is shifting her focus on the social media reach (rather than social status) of the subjects she chooses to feature—I mean, even the cover line for Jenner's issue reads, "The Kendall Effect 64M Followers and Counting."
The cover story in the issue—which shows Jenner in full-on Proenza Schouler, shot by Mario Testino—follows Jenner around during New York Fashion Week, where she talks about staying grounded and "making her brand bigger than ever," and participates in a casual round of shooting hoops with NBA star Carmelo Anthony. The feature is rounded out with interviews from the likes of Karl Lagerfeld, Tory Burch, Michael Kors, Francesco Costa. Our favorite part? The digital version that includes a video of Jenner and BFF Gigi Hadid having a "slumber party" of sorts, decked out entirely in Chanel Haute Couture.
It's one thing to land a Vogue cover, but to land your very own issue? Talk about major.
Watch Jenner and Hadid's luxe sleepover party, below: