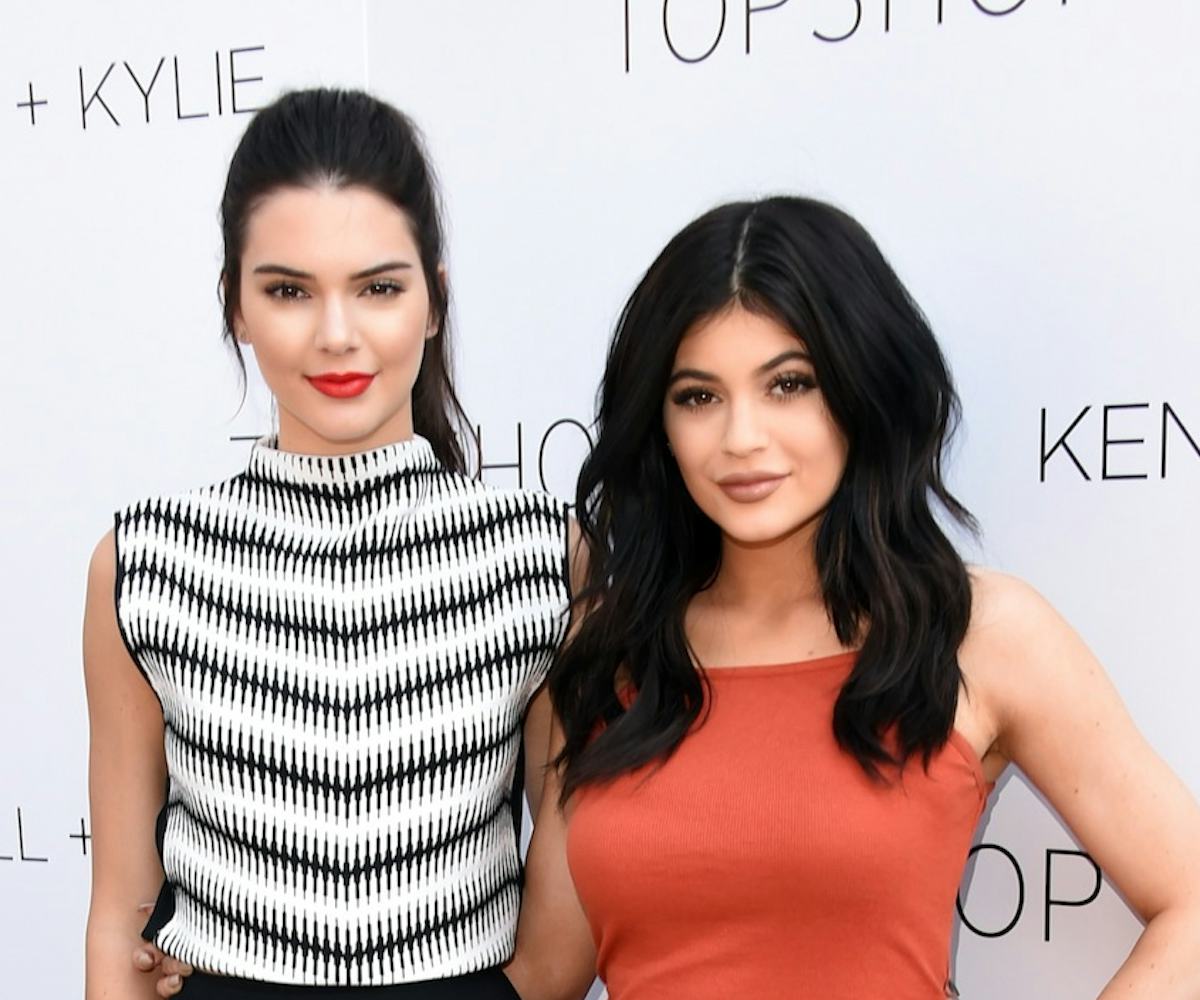 photo by jason merritt/getty
kendall and kylie go full fashion designer
this goes way beyond their topshop and pacsun collabs
By now, Kendall and Kylie Jenner have made us very aware of their collective interest in fashion design. They did a collaboration with Topshop, a line with PacSun (for which they released this ridiculous promo), and of course, the shoe line they announced last week. But the Jenner girls haven't had full ownership over what they were designing—until now. It's time to usher in a new era:The era of the Kendall + Kylie full fashion line.
The girls have announced that their new brand will include dresses, jumpsuits, tops, jeans, swimwear, outerwear, and shoes, all priced under $250. In classic Jenner fashion, some of the pieces in the line will resemble Kendall's classic girly style and others will be inspired by Kylie's edgier look.
"I feel like we've both really evolved our styles, and this represents what we want to wear," Kylie told Women's Wear Daily. Kendall added, "This is all us. It's enjoyable to be able to fully create. It's a lot different from our Topshop and PacSun collections because those were both collaborations, so they obviously had a say in everything."
And though the Kendall + Kylie promotional Instagram (yes, it already exists) features the girls showing off some of their clothing, Kendall and Kylie said they would refrain from modeling the pieces for the brand's site. "Designing is something that we've always wanted to do, and I think it's really cool to kind of step back and put the looks together and be a part of the shoot when it's a different model modeling it and actually being the creative person behind it," Kendall said.
The Jenner sisters hope to market their line to high-end department stores like Bloomingdales, Nordstrom, and Saks Fifth Avenue and online stores like Shopbop.com and Revolve Clothing. In the meantime, look out for teasers on the Kendall + Kylie Instagram and website. The collection is slated for release in 2016.