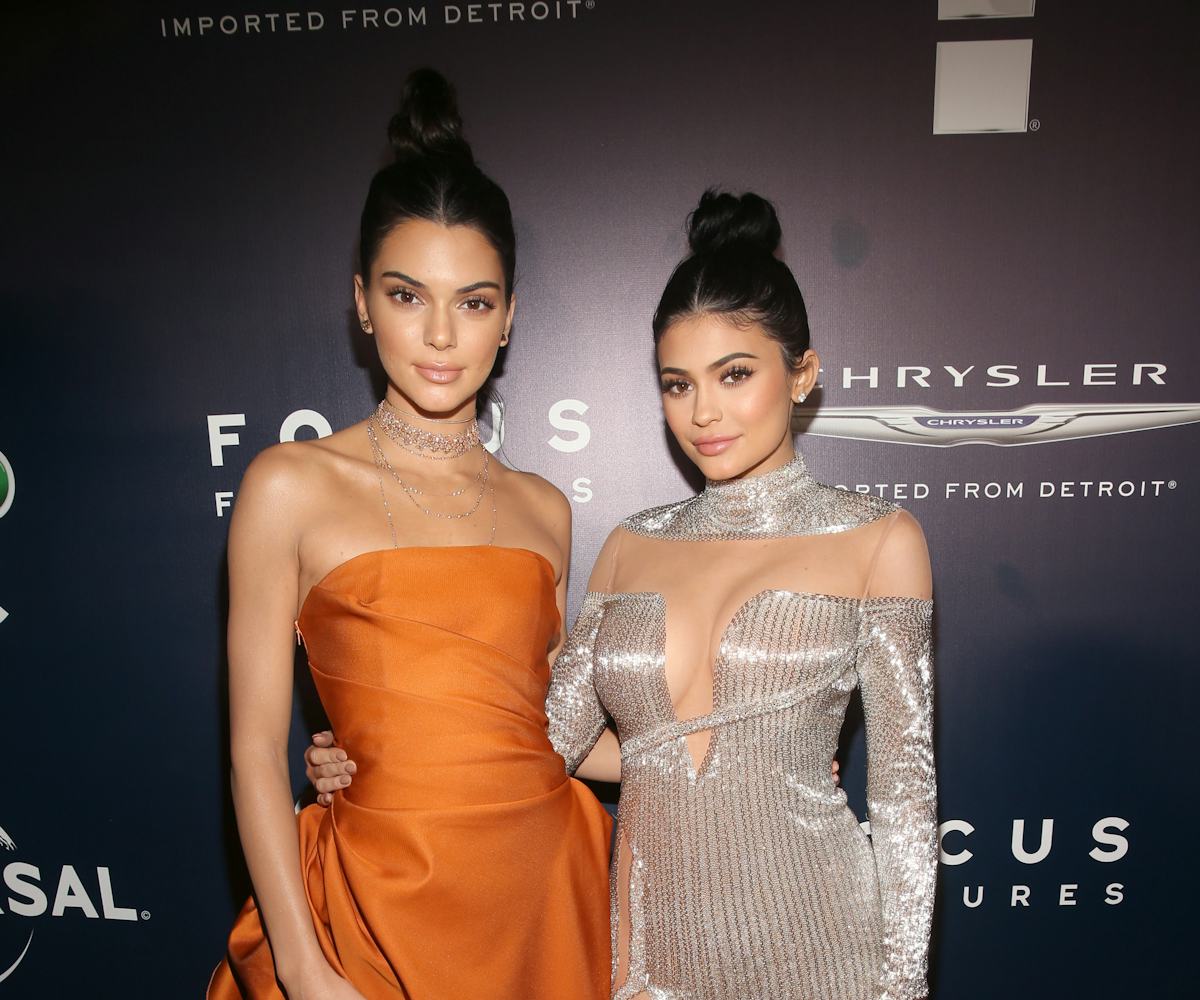 Photo by Jesse Grant/Getty Images
Kendall Jenner Confuses Paparazzi After Debuting New Haircut Almost Identical To Kylie's
As if it wasn't hard enough to keep the Kardashian Krew straight before
At this point, it's not exactly surprising that various members of the Kardashian Krew have effortlessly owned New York Fashion Week. While designer Christian Cowan featured dresses with the iconic image of Caitlyn Jenner emblazoned upon then, Kim K was impressing experts with an endless lineup of sexy sartorial decisions, and Kylie Jenner counted down to dropping new merch at her web store. Meanwhile, Kendall Jenner debuted her shortest haircut yet to the public, setting off an interesting—and confusing—chain of events for those who can't keep up with reality TV's First Family.
Kendall certainly slayed the runway at La Perla's show, as evidenced by the impeccable Instagram photos from the event:
But Kendall's new look had certain paparazzi seeing double: "The day after I got the cut, I went to breakfast at Nate N' Al," she explained on her app. "For once, I wasn't being followed by the paparazzi but, of course, as I'm walking up to the restaurant a lone pap was just chilling at the meter and got me. On my way out he snapped some more pics and then said, 'Thanks Kylie!' I think the combination of my new super shor thair and my outfit—leggings and a Champion sweater—caused the mix-up. So funny, though."
As if it wasn't hard enough to tell these girls apart before... Can we get some kind of diagram or flowchart to help us learn the difference?