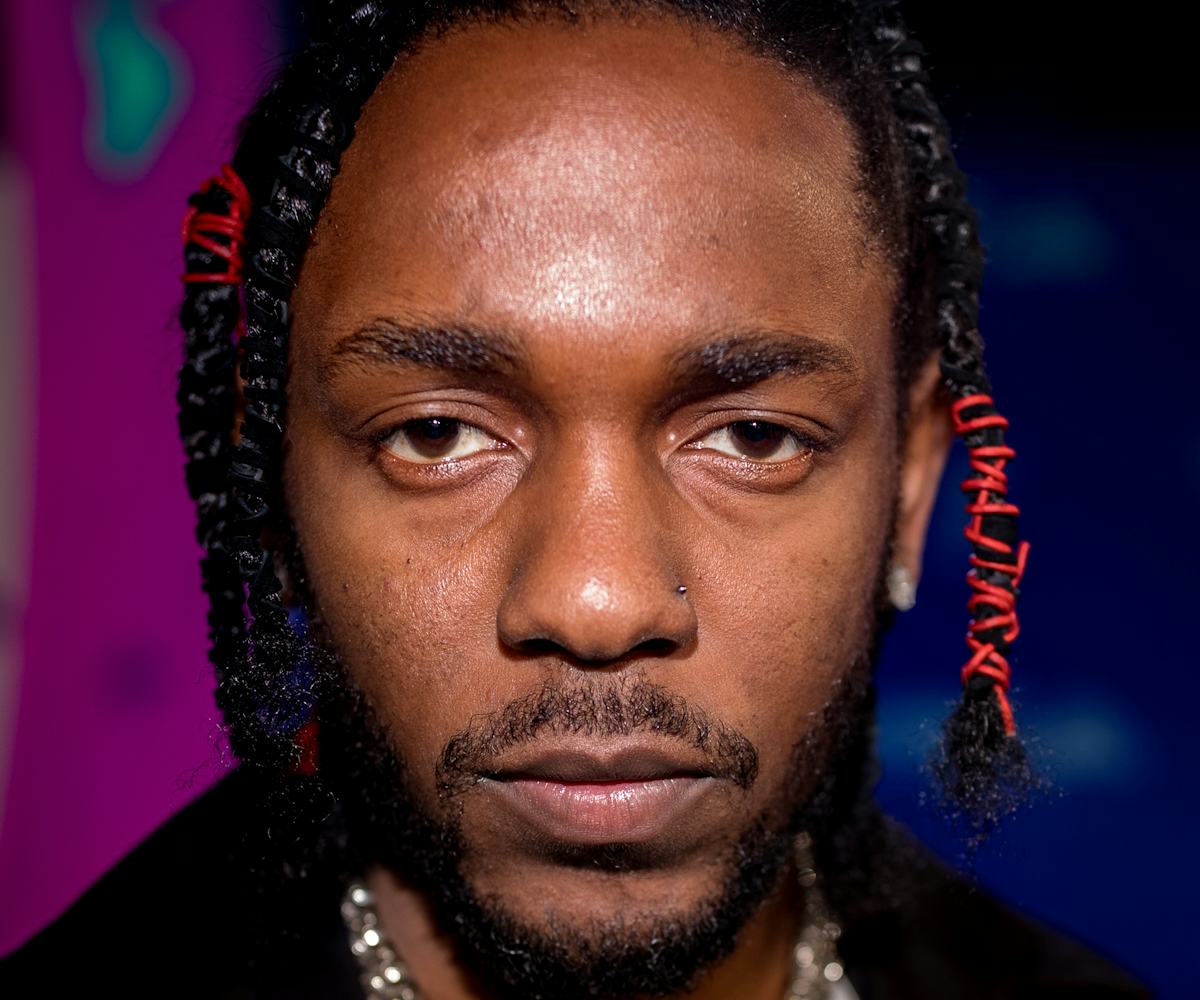 Photo by Christopher Polk/Getty Images
It's About Damn Time We Got A Kendrick Lamar Biography
Call it 'The Butterfly Effect'
There's officially a Kendrick Lamar biography in the works. Marcus J. Moore, a senior editor at Bandcamp, announced on his Twitter yesterday that he had just signed a deal to write a "cultural biography" on Lamar with Touchstone Books. The book will be called The Butterfly Effect: How Kendrick Lamar Ignited the Soul of Black America.
In an interview with Pigeons & Planes, Moore said the book will trace Lamar's growth into the rapper he is today, as well as the significance of his jazz and bebop-influenced work in contemporary American culture. 
"It centers on three albums—good kid, m.A.A.d city, To Pimp a Butterfly, and DAMN.—and examines how Lamar charted a personal and societal awakening in America," Moore told the website. "It details how his story directly connects to the charged spirits of art and revolution. Ultimately, the biography explores the broad global impact of Mr. Lamar and his work." Moore says Lamar's team knows about the book and that he has been in touch with people from his past in order "to paint an accurate and detailed picture of his cultural impact."
"Having covered Lamar's music over the years, I'm always fascinated by the sheer gravity of his work," Moore said. "He's an iconic musician, and someone who truly appreciates the foundation of black art, using it as a vehicle to shed light on his community. He's never forgotten where he's come from and I think that's honorable."