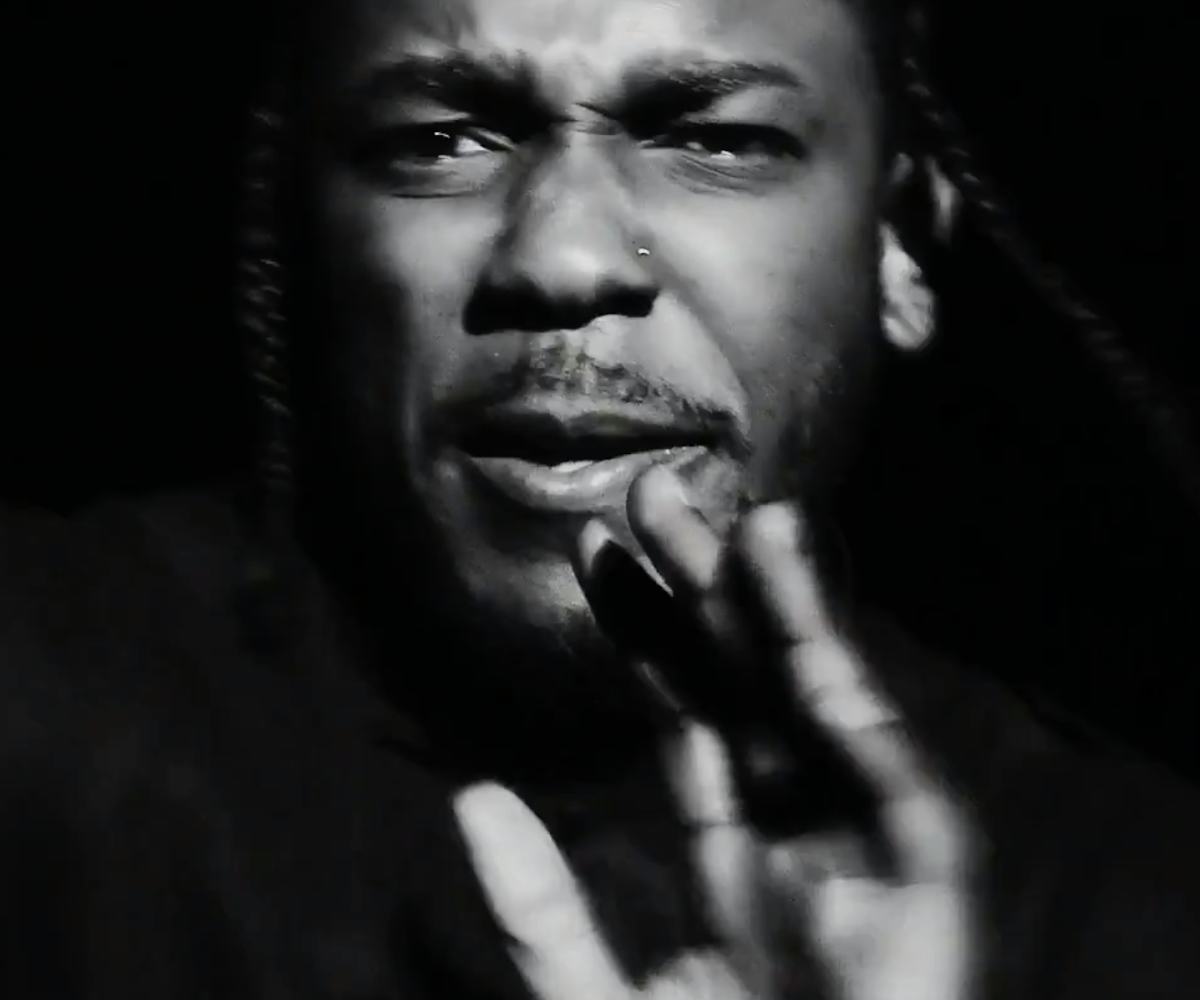 Screenshot via YouTube
Kendrick Lamar Drops Video For "DNA" Days After Album Release
"Kendrick Lamar, two first names, huh"
Kendrick Lamar only dropped DAMN four days ago, but he keeps coming at us with fresh fire. Today, Lamar released a video for the track "DNA" off of the critically acclaimed album. The video features a guest appearance from a curmudgeonly Don Cheadle, who interrogates an uninterested and resistant Lamar. Check it out, right here.
Following "Humble," "DNA" is another departure from the more jazz- and funk-influenced sounds of To Pimp A Butterfly; this time, Kendrick is spitting politically aggressive bars over trap-tinged beats. Cheadle lip-synchs for his life in the video, directed by Nabil & the Little Homies, which has the legendary actor rapping alternate verses with the actual artist behind the song. Lamar eventually escapes Cheadle's nefarious clutches to meet up with his crew, but the reunion could result in disaster.
Since its release, DAMN has received almost unequivocal praise. Pitchfork called the album a "widescreen masterpiece of rap, full of expensive beats, furious rhymes, and peerless storytelling." Meanwhile, NPR described the LP as "introspective and unforgiving... [Lamar's] songs constantly offer him up as a sacrifice to a vengeful God: never an innocent lamb, always a conflicted sinner." DAMN is Kendrick's first studio album since 2015.
You can stream DAMN in full via Spotify, below.