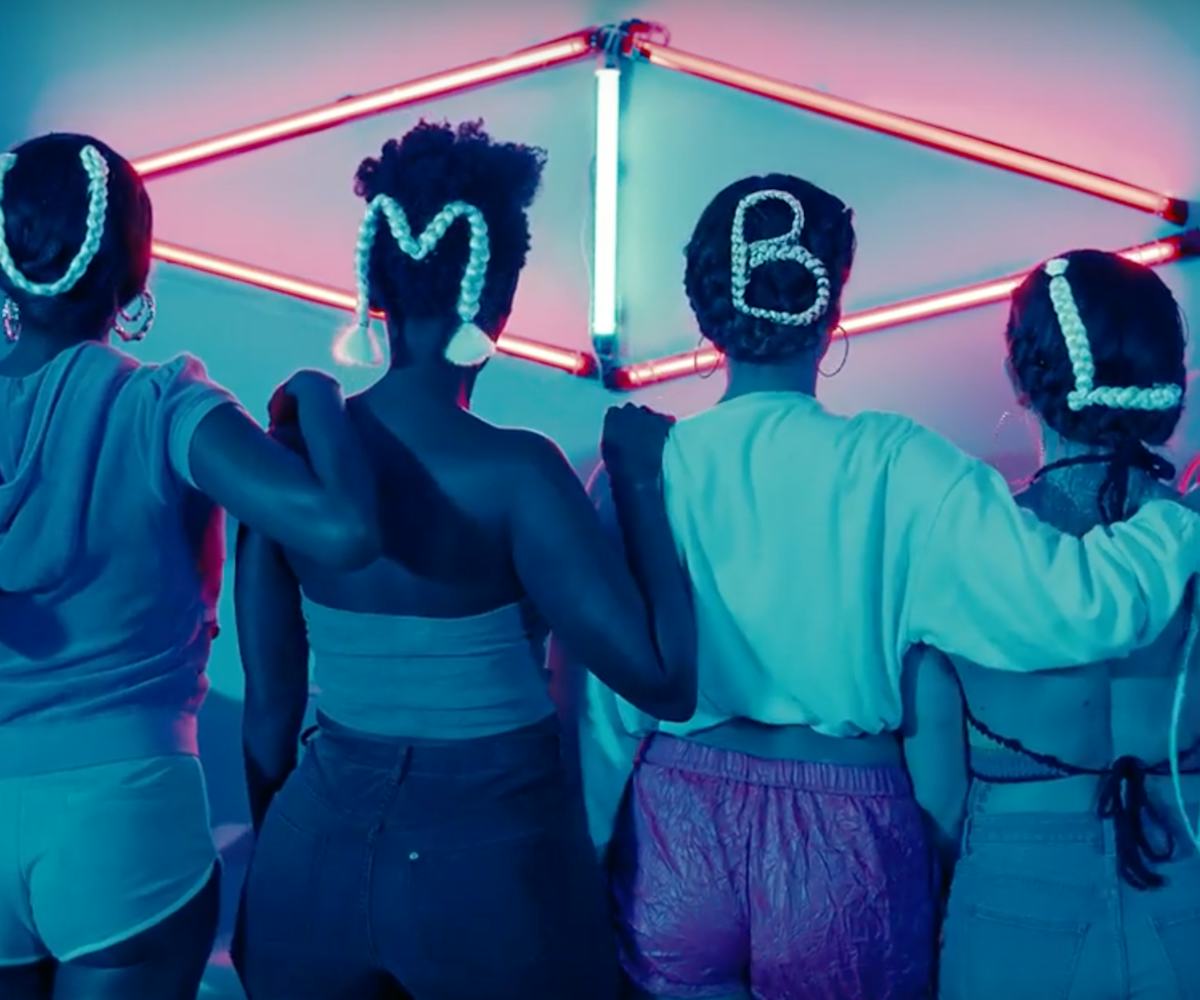 Screenshot via YouTube
Kendrick Lamar Dines On Last Supper In "Humble" Video
"I don't fabricate it/ Most of y'all be fakin' it"
Kendrick Lamar, whose fans notably include former President Barack Obama, has dropped his latest video after hinting about the release on Instagram only days ago. The stylish new visuals, directed by Dave Meyers and The Little Homies, are rife with surreal religious imagery and striking cinematography. But the lyrics of the new track have many wondering who Lamar is targeting with such pointed shade. Check it out, right here:
Described by NPR as "less exploration of contrition on the part of Lamar than an instruction to his peers," the new track and accompanying video led to speculation from rap beef connoisseurs about whether certain bars were going after Big Sean, a hypothesized nemesis of Lamar's. Nonetheless, Lamar has dropped the new track only a week after the debut of "The Heart Part 4," the first solo song from the artist since 2016's untitled unmastered. The instrumentation on the ironically boastful "Humble" utilizes a menacing guitar riff and piano hook, while Lamar himself spits short, staccato disses over the minimalist grime-inflected beat. This new style marks a notable departure from the more jazz- and funk-influenced sound of To Pimp A Butterfly. The video for "Humble" managed to garner more than 500,000 views only 90 minutes after it had been posted to YouTube. 
Lamar's next album, which has yet to be titled, is expected to drop on April 7.