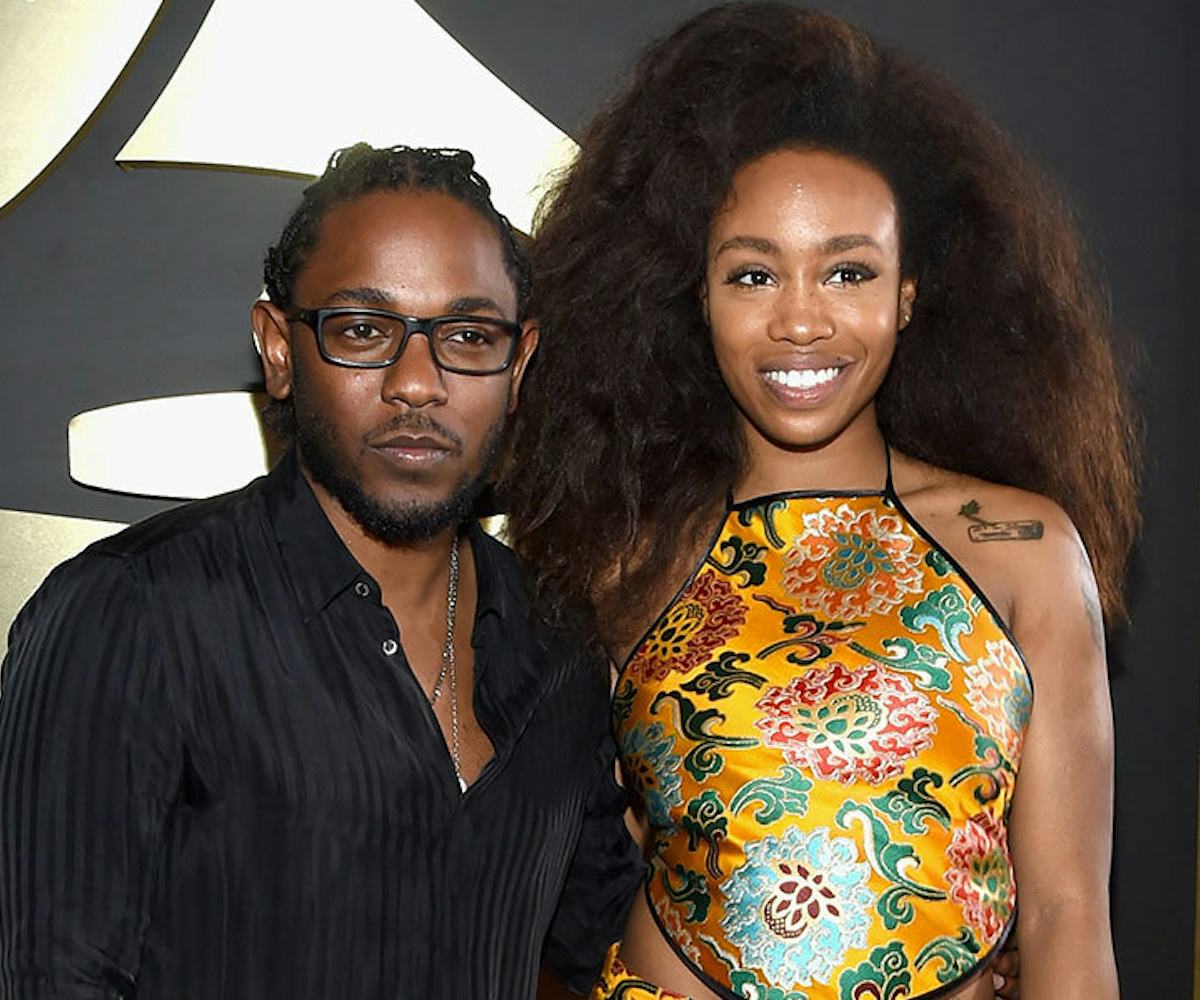 Photo by Larry Busacca/Getty Images for NARAS.
Kendrick And SZA Are Being Sued Over Their 'Black Panther' Video
Artist Lina Iris Viktor claims the musicians used her artwork without her permission
Not everything stemming from the release of Black Panther has been good. An artist is suing Kendrick Lamar and SZA for reportedly stealing her artwork for the "All the Stars" music video, according to TMZ.
British-Liberian artist Lina Iris Viktor claims that representatives from Marvel reached out twice about using her artwork, but she declined. Despite this, images that look similar to her "Constellations" series—which feature gold designs on a black background—appear in Kendrick and SZA's video (starting at the 2:59 mark). Viktor is suing for damages and wants an injunction put in place to prohibit her artwork from being used to promote the soundtrack.
The suit claims that the video copied the "unique look and feel" of her paintings, and Viktor calls the act an "egregious violation of federal law" and an affront "to artists everywhere." The artist's lawyer previously sent Top Dawg Entertainment a letter claiming copyright infringement prior to the suit, stating that Viktor was willing to come to a resolution if she received a public apology and a licensing fee. Neither has happened.
What makes matters worse, Viktor says, is the fact that Black Panther is supposed to celebrate the African diaspora, not appropriate it. She told the New York Times in an interview: "Why would they do this? It's an ethical issue, because what the whole film purports is that it's about black empowerment, African excellence—that's the whole concept of the story," she says. "And at the same time they're stealing from African artists."
You can check out Viktor's work here, and read a message from the artist below.