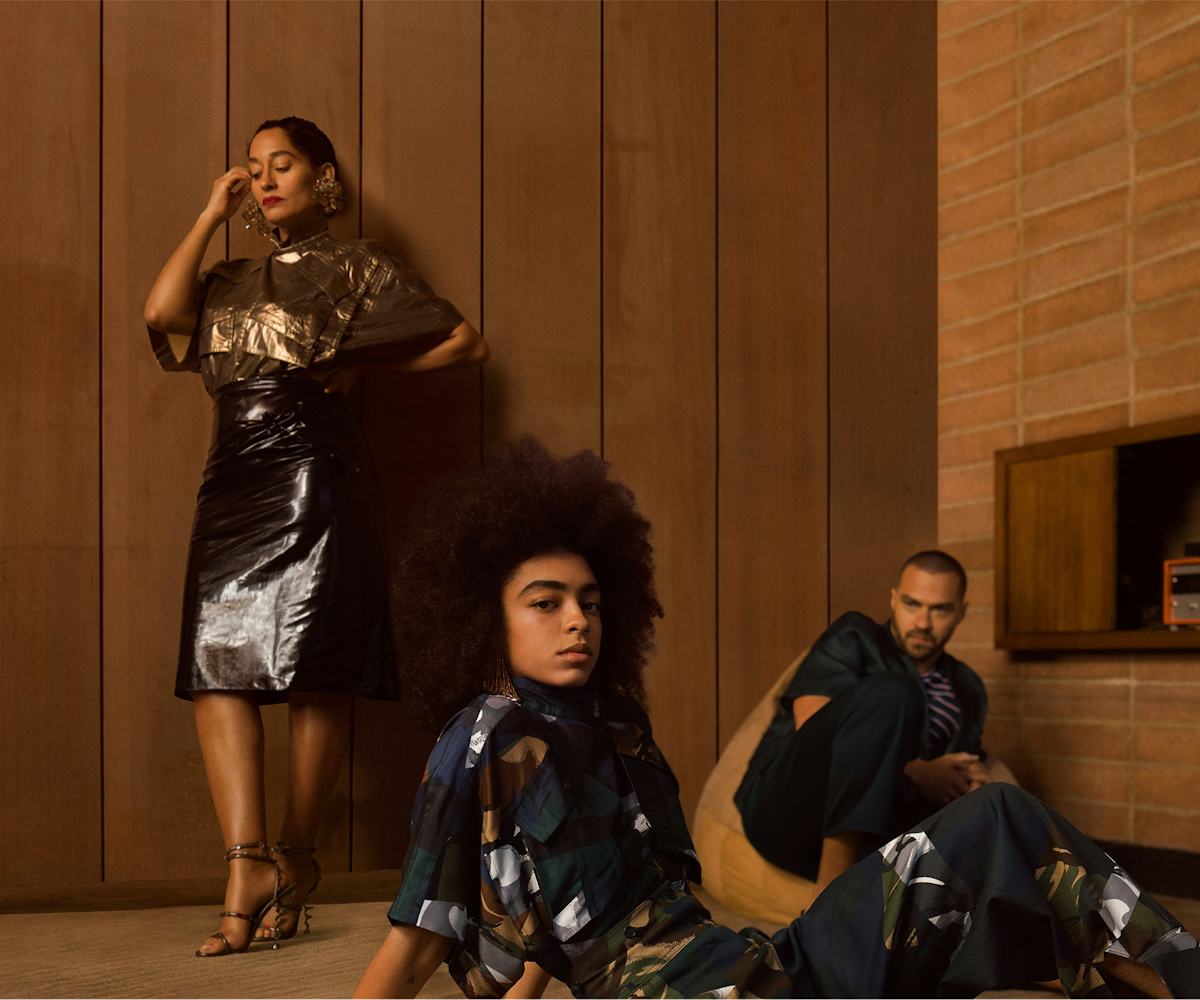 Photo Courtesy of Kenzo.
Jesse Williams, Tracee Ellis Ross, And Kelsey Lu Star In Kenzo's New Campaign
Black sartorial excellence
Coming off its highly successful collaboration with H&M, Kenzo is gearing up for another star-studded campaign.
Today, the brand announced the stars of its Spring/Summer 2017 campaign who will also act as the cast of its forthcoming original short film. The gang includes actor and activist Jesse Williams, actress and recent Golden Globe winner Tracee Ellis Ross, and musician Kelsey Lu. The short film, titled "Music Is My Mistress," will premiere in late February and is written and directed by Kahlil Joseph, the genius behind Beyoncè's Lemonade.
The brand's H&M campaign also included a diverse bunch, featuring Chance the Rapper, Iman, Rosario Dawson, Chloë Sevigny, and more. As we know, Humberto Leon and Carol Lim, the designers behind Kenzo, aren't afraid to shake things up on the political or cultural front. The duo's Opening Ceremony presentation made a strong call-to-action case this weekend. While Kenzo's short film from last year, created by Carrie Brownstein, pokes fun at the often crazy world of social media.
We can't wait to see what Leon and Lim have in store for us this time around. You can check out the gorgeous shots from this year's campaign in the slideshow below.