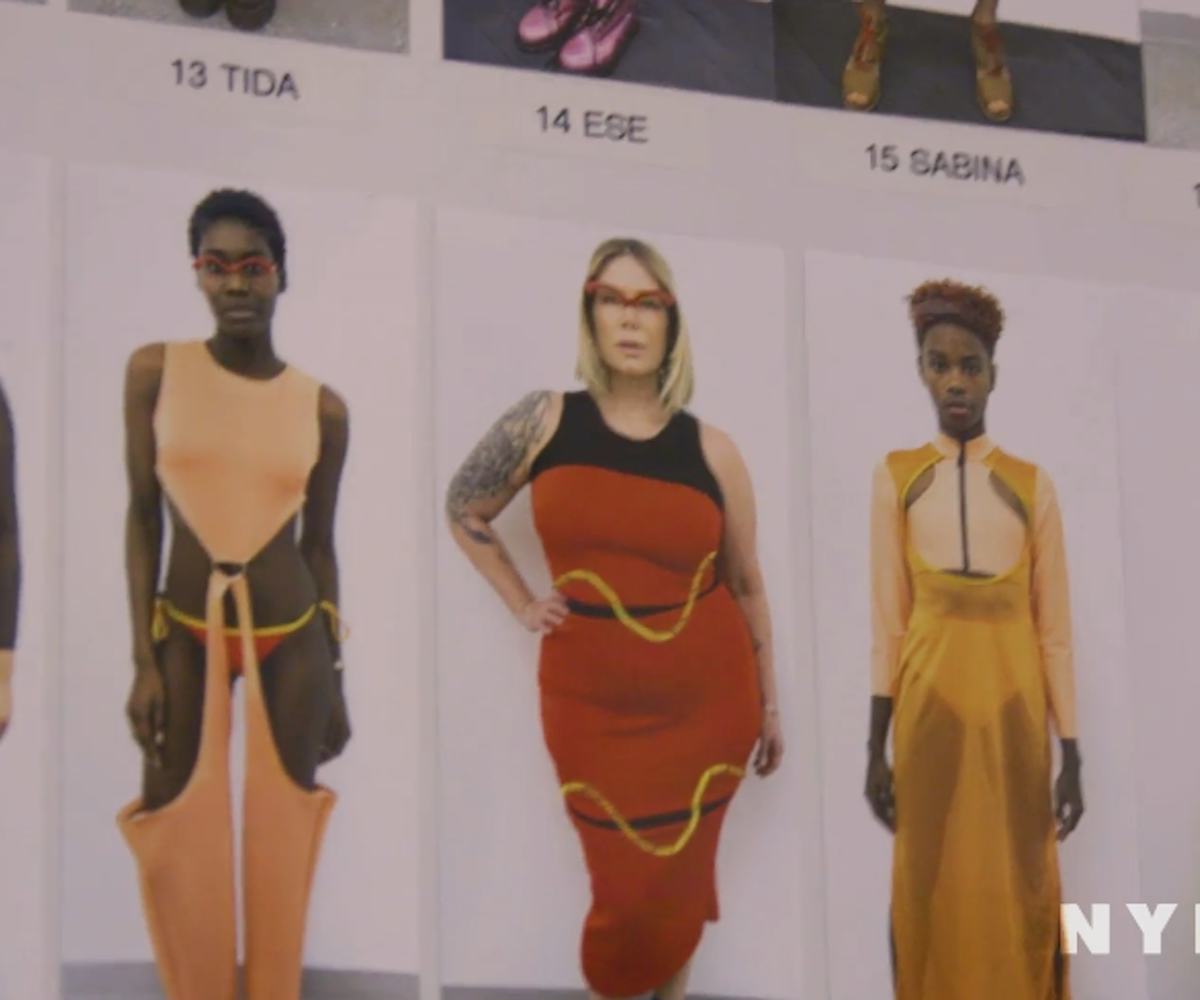 Kerin Rose Gold Takes Us Behind The Scenes Of Chromat's NYFW Show
The eyewear designer and NYLON contributor tells us about the hardest part of the show
Chromat's show this year featured some incredible things: Flaming Hot Cheetos, body diversity, and a killer eyewear collaboration with A-Morir designer and NYLON contributor, Kerin Rose Gold. And lucky for us, Gold took us behind the scenes of the show as she got ready to hit the catwalk. 
"One of the things that has been a real eye-opening experience with this whole process is that it's not an easy job," she says. "The craziest thing about this whole experience is realizing that walking is hard."
See how Gold's day went behind the scenes of Chromat's show in the video, below. 
Credits:
Producer: Maura Gaughan
Camera: Dani Okon and Charlotte Prager
Editor: Madeline Stedman