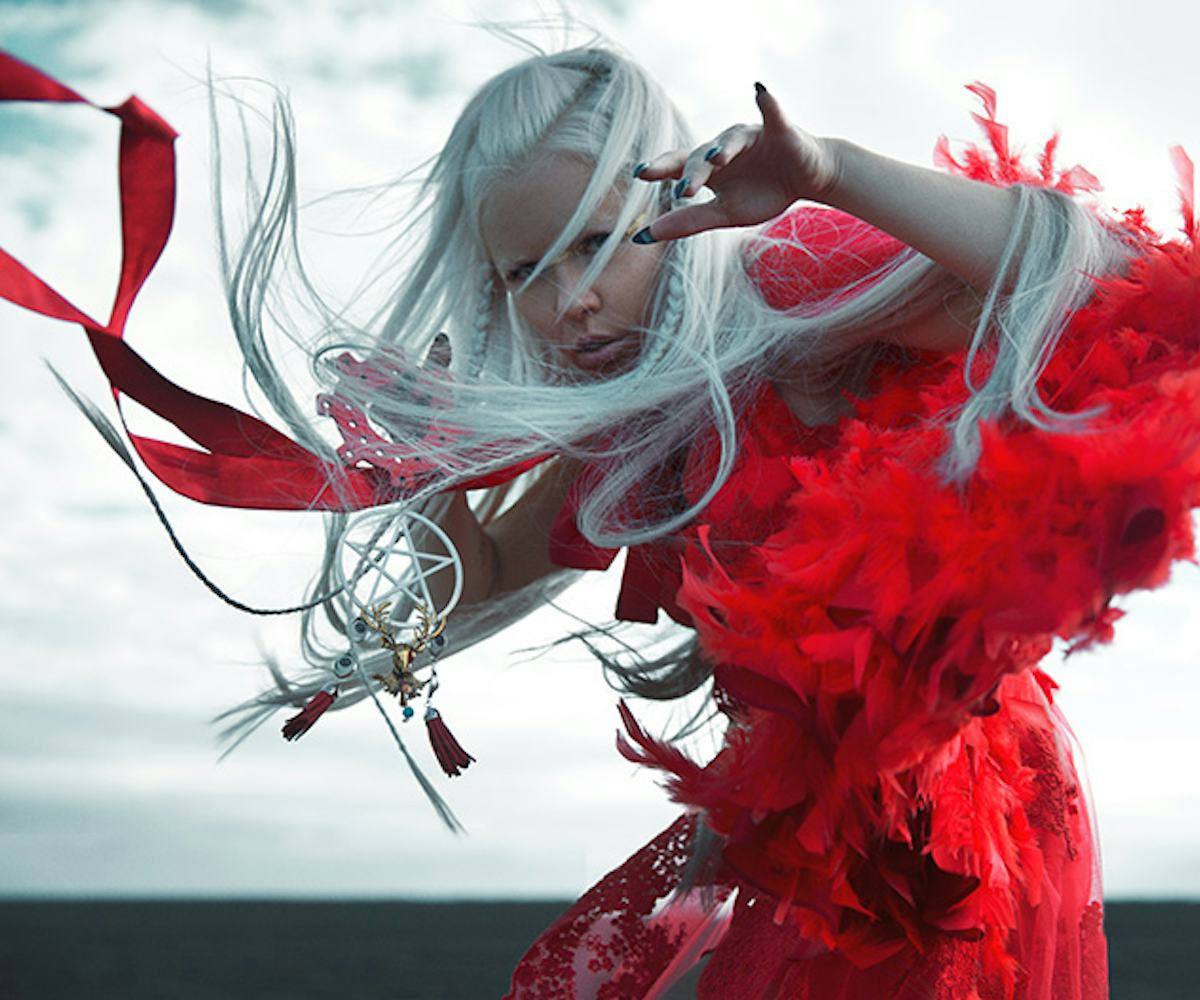 Photo by Brian Ziff.
Kerli's New Song Is The Most Magical Thing You'll Hear Today
listen to "feral hearts" here
Returning to your roots is a novel idea. Rediscovering where you came from, making new steps on your old stomping ground, and tapping into a dormant part of your personality can inspire a new, fresh start. Justin Vernon did it for Bon Iver's debut LP with much success. Estonian singer-songwriter Kerli seeks to do the same.
"After spending half of my life living and creating in different parts of the planet, I have found a deep appreciation and a way back to my ancient Estonian roots," she told us over email. Indeed, Kerli left Los Angeles in 2015 to seek solitude in Estonia. There, she built a small cottage in the forest, tapped into some magic, and connected more with her music. The fruits of her labor will be released when her new album drops. For now, we have "Feral Hearts," the album's first single. It's a sweeping electronic soundscape that's grounded in its assurance; it's atmospheric and, for lack of a better word, cosmic. Kerli sings of wild abandon, seeking home, and finding solace in your surroundings. 
"The art you're about to experience was made during a year in which I soaked in this magical land's inspiration, by practicing an extremely simple lifestyle by myself in a little forest temple, having not much else with me than my music making tools," she explained. "I am humbled to share the first piece with the world as these are some of the most honest sounds and visuals I've ever created. It's my hope that they bring as much joy to the listener as they brought to me while I birthed them into reality."
Put your best headphones on for this one. It's a lush listening experience.