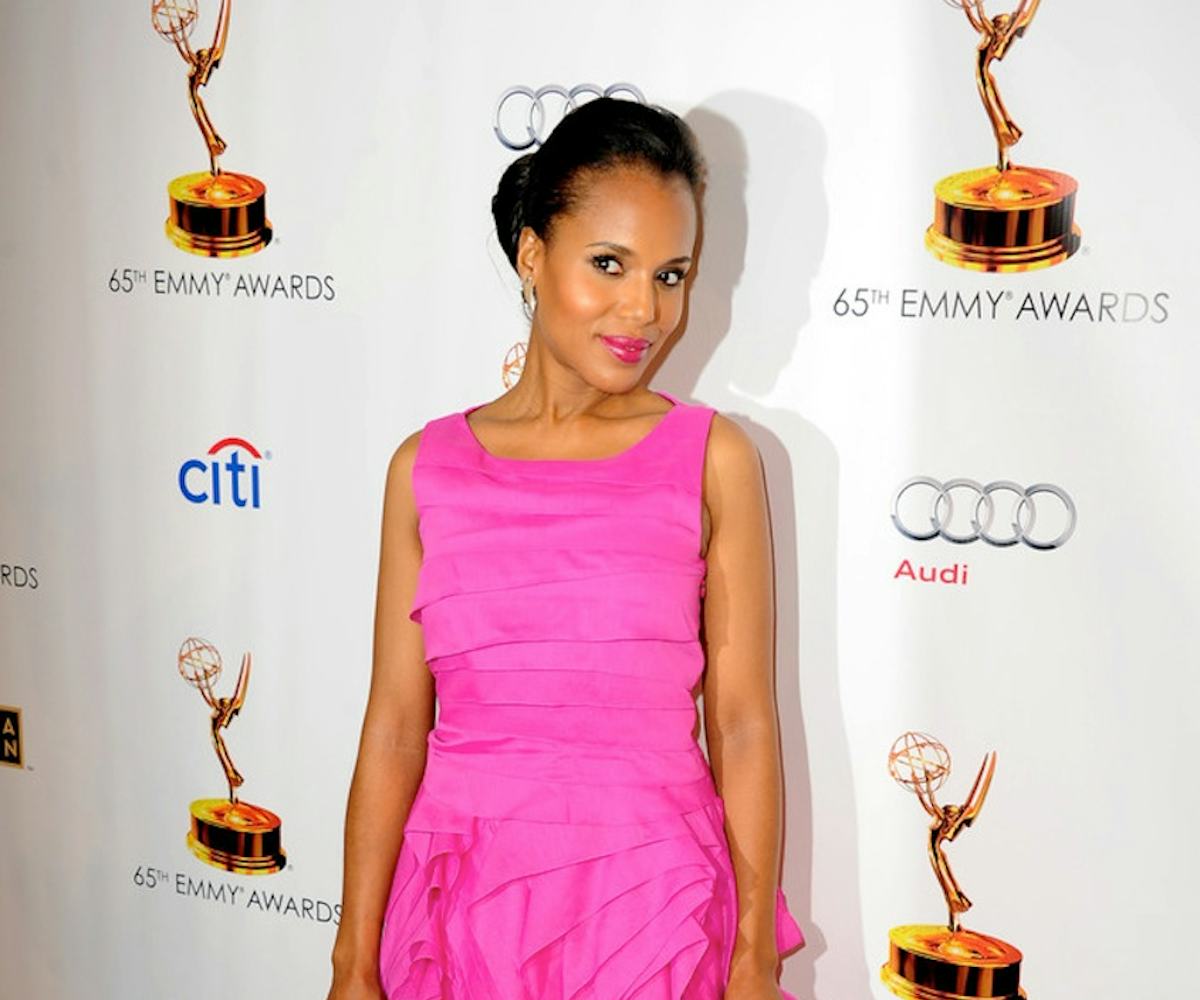 best dressed: kerry washington
There comes a point in every girl's life where she thinks, "Hmm. Maybe neon pink is not for me anymore." Kerry Washington is here to tell you that neon pink is always for you.
The actress attended a party in Hollywood in a bright pink dress with tiered ruffles that she paired with a white clutch and white Brian Atwood pumps. Under normal circumstances we'd say that a pink and white look would be a little "Barbie," but Washington avoids looking super-girly with sleep hair and some very adult makeup. And don't even get us started on how her lipstick matches her dress--it's too much awesomeness in one outfit to handle. 
Try out your own pretty in pink outfit with our picks to cop Washington's style. 
MUST: Kenneth Cole Clutch -- $39.99
TRUST: American Apparel Button Back Party Dress -- $97.88