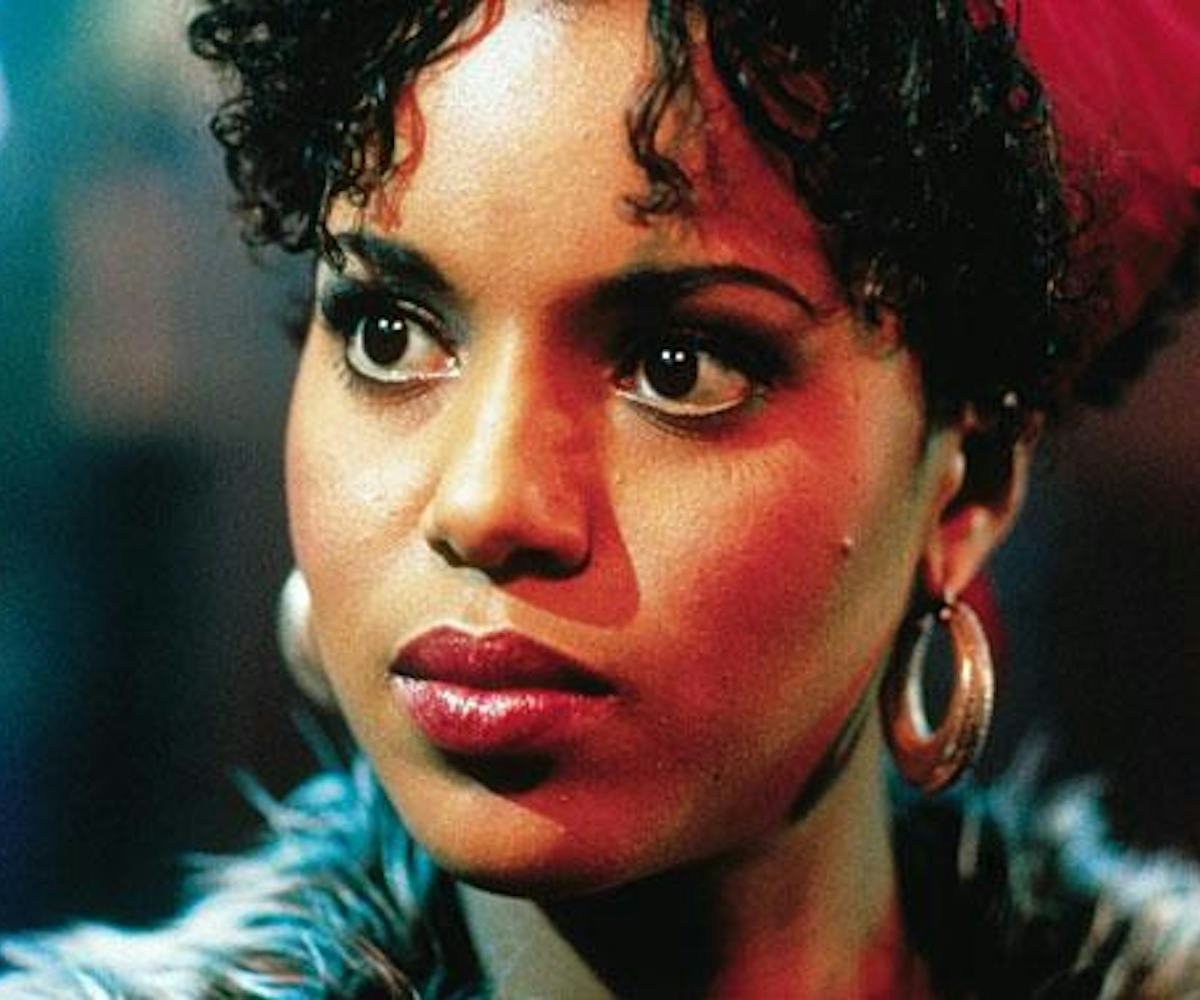 A Timeline Of Kerry Washington's Style Evolution
"You can be the lead in your own life."
Before she became the ultimate HBIC known as Olivia Pope, Kerry Washington was just another New Yorker with a background in theater and eyes on the prize. While her acting career began in 1994, it wasn't until 2001 that she started to land leading roles in films like Save The Last Dance and Bad Company, finally bringing her into the spotlight.
We didn't get to know Kerry the Style Icon until late 2010, but we're glad we did. Her red-carpet looks from 2011 on have been highly anticipated and rightfully so. Even during pregnancies, she's proven that she's not only a radiant star on screen but on the carpet as well. 
Today, we celebrate her 40th birthday by giving a nod to the evolution of her ever-evolving style. In the span of 20 years, she's gone from being a sheer-shirted shy girl to rocking scandalous slits with babies in the womb. At the end of the day, everybody starts from somewhere.
Happy Birthday, Kerry!
This level of shiny shirt? Only in 2002.
2003 was all about the simple life.
A little lace never hurt nobody!
Could this appearance mark the turning point for Kerry's red carpet looks?
2004 was a shiny, sheer, and satin type of year.
This was.... a look.
Okay, we see you Kerry!
Did somebody say scandal?
You could not miss this dress in 2005.
Somebody started 2006 off with a bodycon bang.
So much glitz and glamour!
2007 was definitely a good year for Kerryand shiny material.
Capes always add the drama.
We hope she saved this skirt.
We're getting major Black Barbie vibes.
This. Dress. Is. Everything.
Will the real Olivia Pope please stand up? Kerry was channeling her inner politician back in 2008.
She looks like she's draped in a beautiful, ancient curtain and we mean that in the best possible way.
2009 was Kerry's blue period.
Mini dresses and platform pumps ruled 2010.
There's those platform pumps again.
Maxi dress, maximum look.
Channeling the flamenco dancer emoji back in 2011.
2012 was all yellow...
Fairy godmother vibes in 2013.
Pregnant and wearing a crop top? Kerry was too good for us in 2014.
Watch out for this watchdog! She was not here to play in 2015.
Another winner from 2015.
Goodbye, 2015!
Starting 2016 with a bang!
Who is she???
A goddess walks among us.
2017 is lit.
Oh my off-the-shoulder goodness.