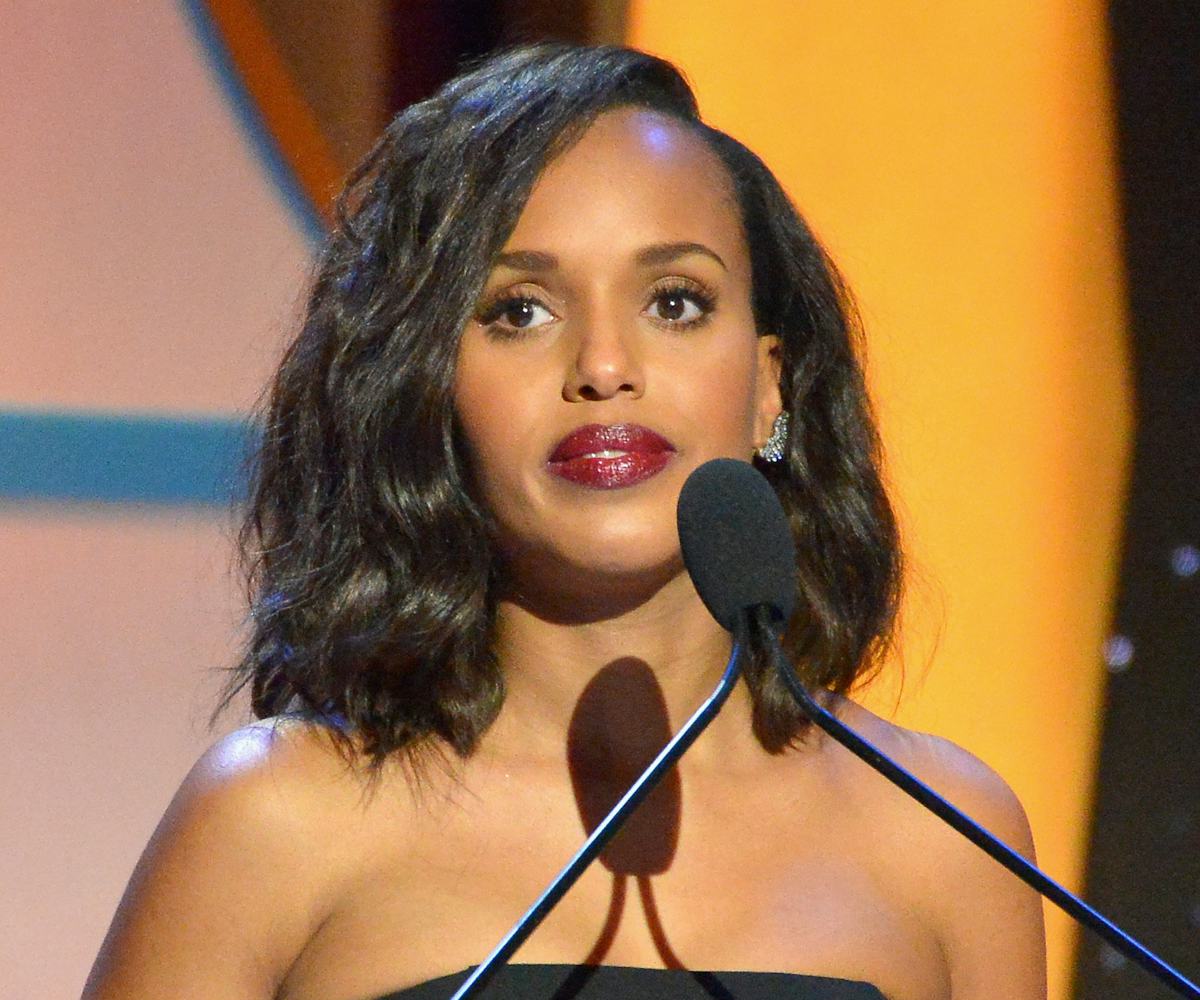 Photo by Charley Gallay/Getty Images for WGAw
Kerry Washington Is Bringing 'The Mothers' To Hollywood
Is it too early to call an Oscar contender?
Kerry Washington's next project is behind the camera. The Scandal star is set to produce the silver screen adaptation of Brit Bennett's debut novel, The Mothers. Bennett will be writing the screenplay.
The Mothers debuted in October 2016 and swiftly garnered all the positive reviews, landing on The New York Times' Best Sellers list. It centers around 17-year-old Nadia Turner and the aftermath of her mother's suicide. Nadia, too, holds a secret that would shake her southern California Catholic town to its core. The NYT Book Review called Bennett's debut "ferociously moving." A tale of sorrow, love, the past's omnipresence, and the will to forge ahead, The Mothers is surely in good hands with Washington and Bennett at the helm.
Washington seems excited at the prospect, retweeting the announcement with the internet's favorite form of concise excitement, "THIS!!!!!!" paired with a few emojis.