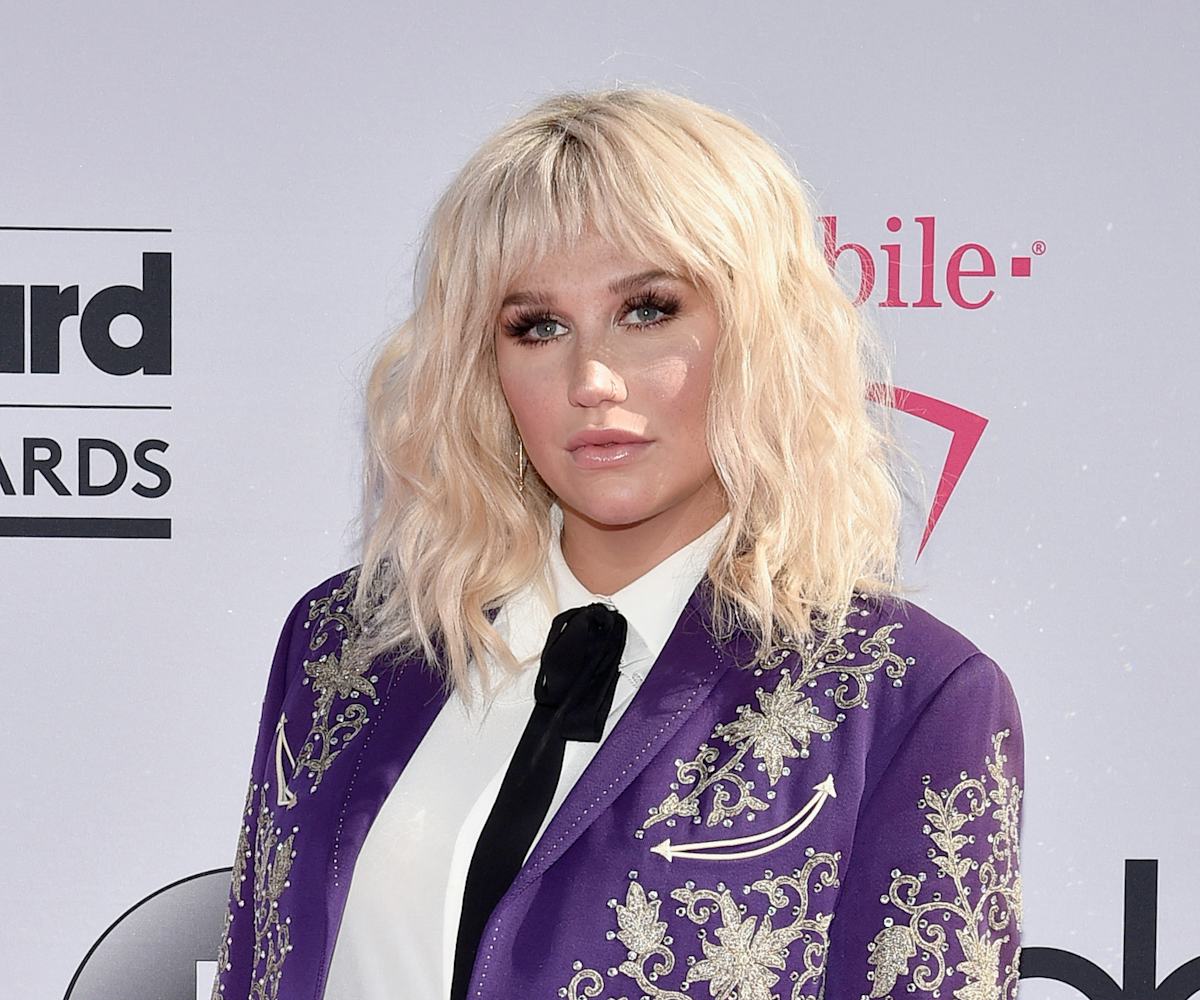 Photo by David Becker / Getty images
Kesha Covered One Of Bob Dylan's Most Poignant Songs—Again
We could get used to this
When Kesha covered Bob Dylan's "It Ain't Me Babe" at Sunday's Billboard Music Awards, she received a standing ovation and reduced an audience full of self-absorbed pop stars to a collective puddle of tears. Well, it looks like she's not done yet. 
To celebrate Bob Dylan's 75th birthday, a coterie of talented performers gathered at Nashville's iconic Ryman Auditorium for Dylan Fest, with Kurt Vile, Dhani Harrison, Emmylou Harris, Boz Scaggs, and Wynonna Judd all on hand to pay tribute to the legendary singer-songwriter. But, once again, it was Kesha who stole the show.
The singer performed a stirring rendition of Dylan's "I Shall Be Released," a song about escaping prisons of both the body and the mind. It took on added poignancy when sung by Kesha, who despite a recent comeback, is still trying to free herself of her crippling record contract with Sony and Dr. Luke. 
Kesha posted an Instagram from the performance, with a caption that read: "I played the Ryman in Nashville tonight. this place is not just a venue, it's a church. thank you for letting me grace this infamous stage to honor Bob Dylan. and if y'all wanna hang I mayyyyybe will be there tomorrow night...."
Now if you'll excuse us, we're off to Nashville. Watch Kesha cover Bob Dylan, again, below.