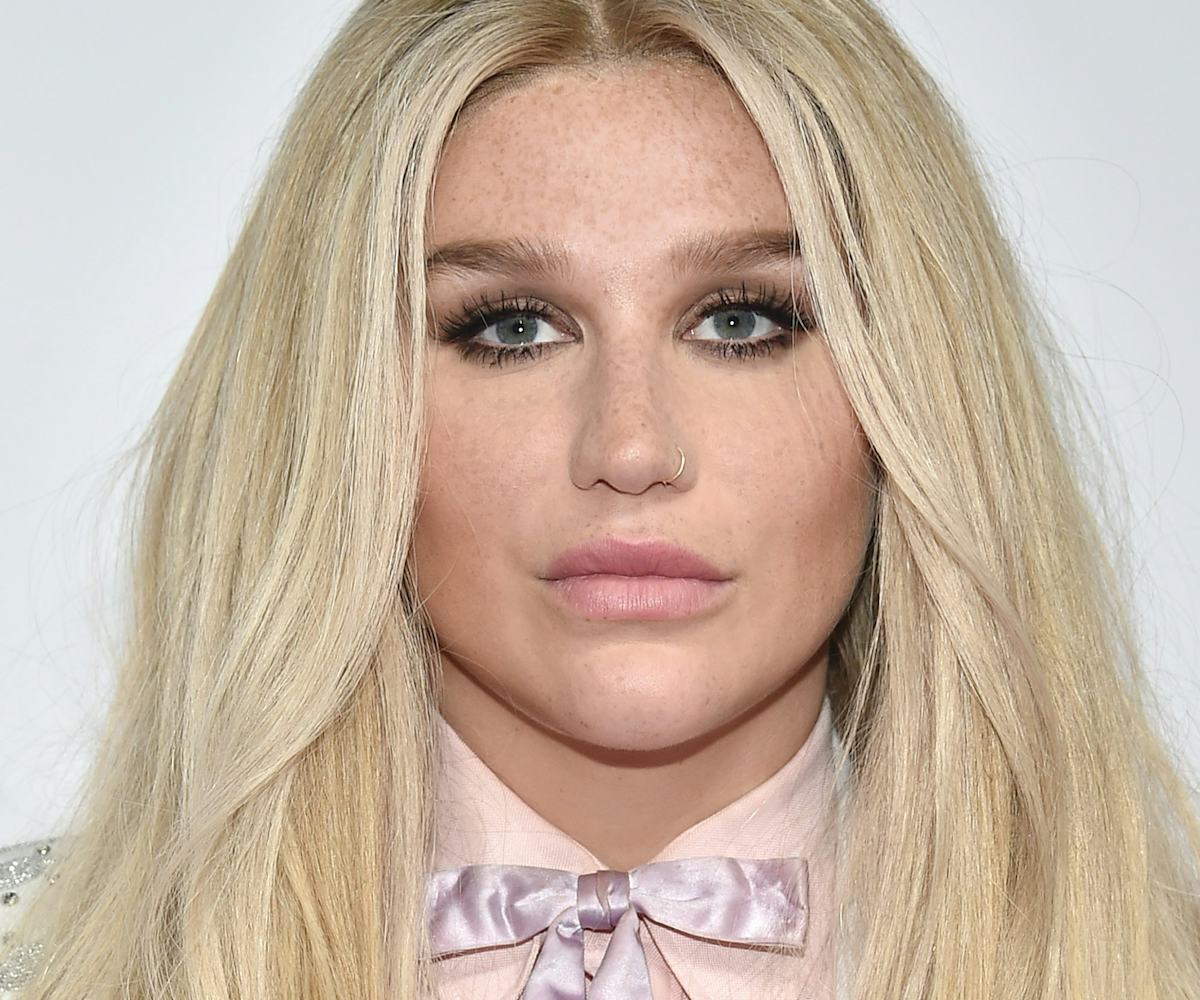 Photo by Mike Coppola/Getty Images
Kesha's Team Reveals Body-Shaming Emails From Dr. Luke
The battle is far from over…
The last time we briefed you about the Kesha vs. Dr. Luke battle, Dr. Luke was filing a defamation suit against Kesha for text messages between her and Lady Gaga that accused him of sexually assaulting her and another unnamed singer. While we aren't currently aware of where that case stands, Kesha is determined to prove that she endured emotional, physical, and mental abuse at the hands of the producer throughout her career at Sony Music Entertainment's Kemosabe Records. 
Kesha's team is using emails he sent about her in 2012 as evidence of the alleged abuse. The New York Post obtained some of the messages which are between Dr. Luke and Kesha's manager, Monica Cornia. In the emails, the producer is critical about Kesha's weight and claims that "A list songwriters" were "reluctant" to work with her because of it.
"Nobody was calling anybody out," he supposedly wrote in one message. "We were having a discussion on how she can be more disciplined with her diet. there have been many times we have all witnessed her breaking her diet plan. this perticular [sic] time—it happened to be diet coke and turkey while on an all juice fast."
In turn, Dr. Luke's lawyer Christine Lepera released the following statement on his behalf:
Kesha and her attorneys continue to mislead by refusing to disclose the larger record of evidence showing the bad faith of Kesha Sebert and her representatives which is greatly damaging to them. It also shows the tremendous support that Dr. Luke provided Kesha regarding artistic and personal issues, including Kesha's own concerns over her weight. 
Rather than agree to a thorough disclosure, Kesha and her representatives improperly publicized, without Court permission, three out-of-context emails which do not present the full picture regarding the events they concern. For example, these emails do not show that the lyrics of "Crazy Kids" were, in fact, rewritten at Kesha's request. Any claim by Kesha to the contrary is deceiving the public-just like her other meritless claims of wrongdoing by Dr. Luke. 
Dr. Luke looks forward to full vindication in Court.
Apparently, both legal teams are scheduled for a telephone conference with the judge to settle the suit next week. In the meantime, Kesha has been preoccupying herself by joining the anti-cyber bullying campaign, #HackHarassment, and supporting her peers who are patrons of the arts.