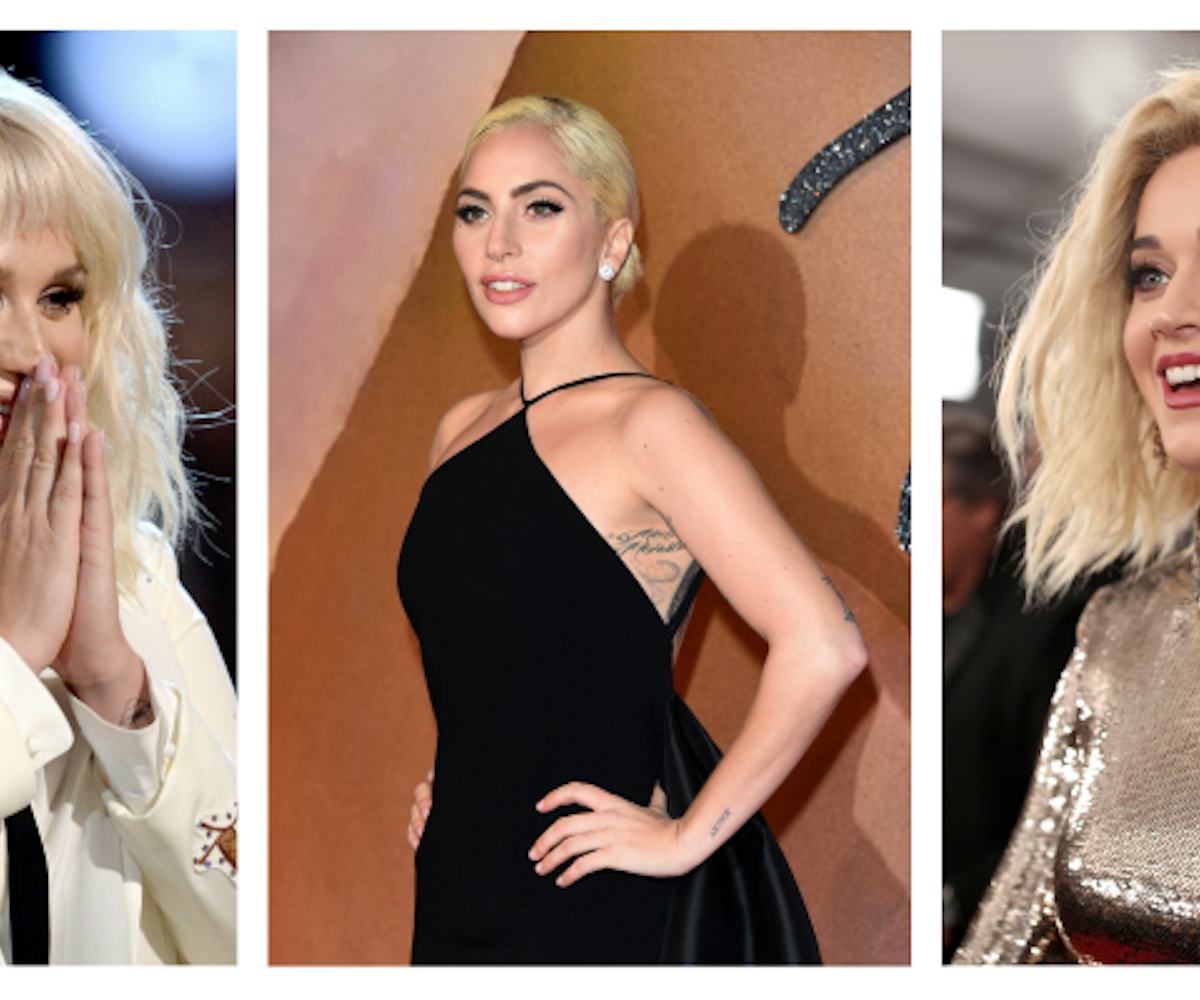 photos by Kevin Winter, Stuart C. Wilson; Christopher Polk/getty images
Kesha Reportedly Told Lady Gaga That Dr. Luke Also Raped Katy Perry
In a newly revealed text message
Update 9:57am: Dr. Luke is denying Kesha's claim that he raped Katy Perry. In a statement to E! News, the producer's legal team said that Kesha's statements were "baseless and irresponsible." You can read the statement in full, here.
Kesha's years-long legal battle against Dr. Luke has another development. According to new court documents obtained by The Blast, the singer, who is currently being sued by the producer for defamation and breach of contract, told Lady Gaga via text that Dr. Luke also raped Katy Perry. 
Last January, it was revealed that Dr. Luke wanted to sue Kesha for defamation over an alleged text message exchange between her and Gaga, which cited that Luke raped her and "another recording artist." Yesterday, it was revealed that the artist in question is Perry. Luke's camp has previously denied these claims, stating that Kesha is inciting a smear campaign against him.
The new documents cite that the text exchange occurred on February 26, 2016, after "[Kesha] sent a text message to Stefani Germanotta p/k/a/ Lady Gaga which repeated [Kesha's] false claim that [Luke] had raped her." The report cites that the document notes that "[Kesha] also falsely asserted that [Luke] had also raped Kathryn Hudson p/k/a/ Katy Perry," and that, "Following this text message conversation, and with [Kesha's] encouragement, [Lady Gaga] spread negative messages about [Luke] in the press and on social media."
Perry, who has worked with Dr. Luke on some of her biggest hits, including "Roar" and "I Kissed A Girl," has never come forward with allegations against Luke. Last June, Perry told The New York Times that she split professionally from Dr. Luke because it was she "had to leave the nest."
Previously, Kesha has brought charges against the producer stating that he gave her drugs against her will and sexually and verbally abused her. She dropped those charges in August 2016 to focus, according to her, on saving her career and freeing herself from her contract with Dr. Luke instead. Kesha's latest attempt to terminate her contract with Dr. Luke was rejected.