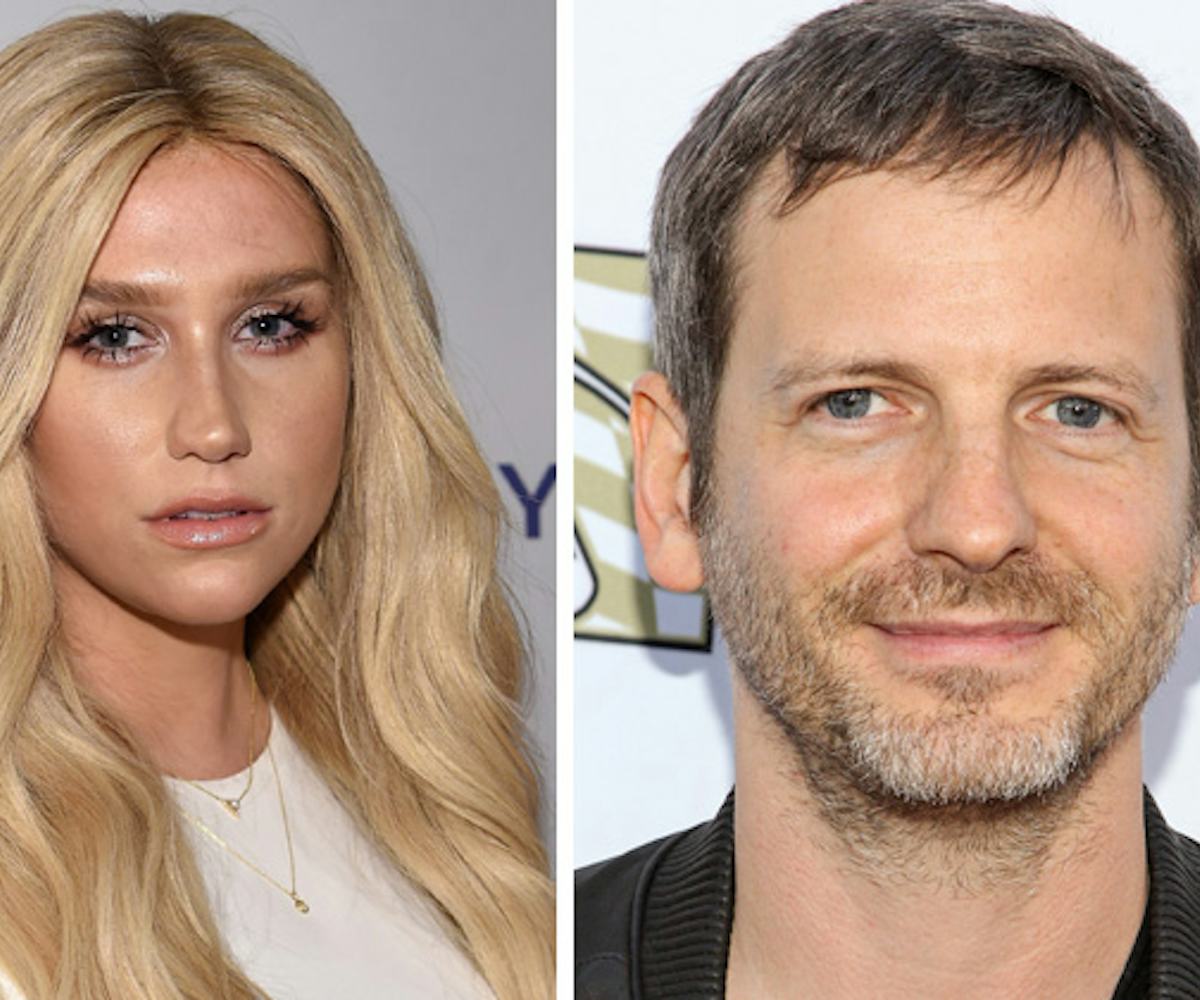 Photos by Jamie McCarthy and Paul A. Hebert/Getty Images
Finally: A Development In The Kesha V. Dr. Luke Lawsuit
a win for kesha's mother and manager
Last October, Kesha filed a lawsuit against Dr. Luke (Lukasz Gottwald) for sexual assault and battery. As anyone who's familiar with the case knows, Kesha claimed the music producer had sexually, emotionally, and physically abused her since she signed with him at 18, and asked the court to free her from her contract with his label, Kemosabe Records. The lawsuit, which Kesha's lawyer Mark Geragos said "is a wholehearted effort by Kesha to regain control of her music career and her personal freedom," has virtually been at a standstill, and Kesha hasn't been able to release music under her own name since 2013. Today, though, the singer saw a small victory.
As The Hollywood Reporter states, a New York judge dismissed Dr. Luke's lawsuits against Kesha's manager, Jack Rovner, and her mother, Pebe Sebert.
Dr. Luke first sued Sebert at the time of Kesha's initial suit, claiming that Sebert made defamatory claims and tried to incite a public smear campaign against him, and coerced her daughter into breaking her recording contract. The judge ruled that since the incident didn't occur in New York and that she is not named as a party in Kesha's recording contracts, the state court has no jurisdiction over the case. There is a similar claim against Sebert in Tennessee, which has yet to reach a ruling. 
The judge also ruled that Dr. Luke's lawsuit against Rovner, which claimed that the manager disliked the producer and was trying to intervene with her recording contract to obtain more money and control over the singer's career, was invalid, as any actions Rovner took were in "the scope of his authority."
"Although Plaintiffs allege that Rovner hates and is jealous of Gottwald, that is not enough," the judge wrote. "The cases require a showing that the agent acted outside the scope of his authority, in bad faith, and committed an independent tort. Even assuming hatred and jealousy amount to bad faith, they are not torts."
Kesha will come before the court on February 19 in hopes of getting an injunction that will allow her to release her own music again.