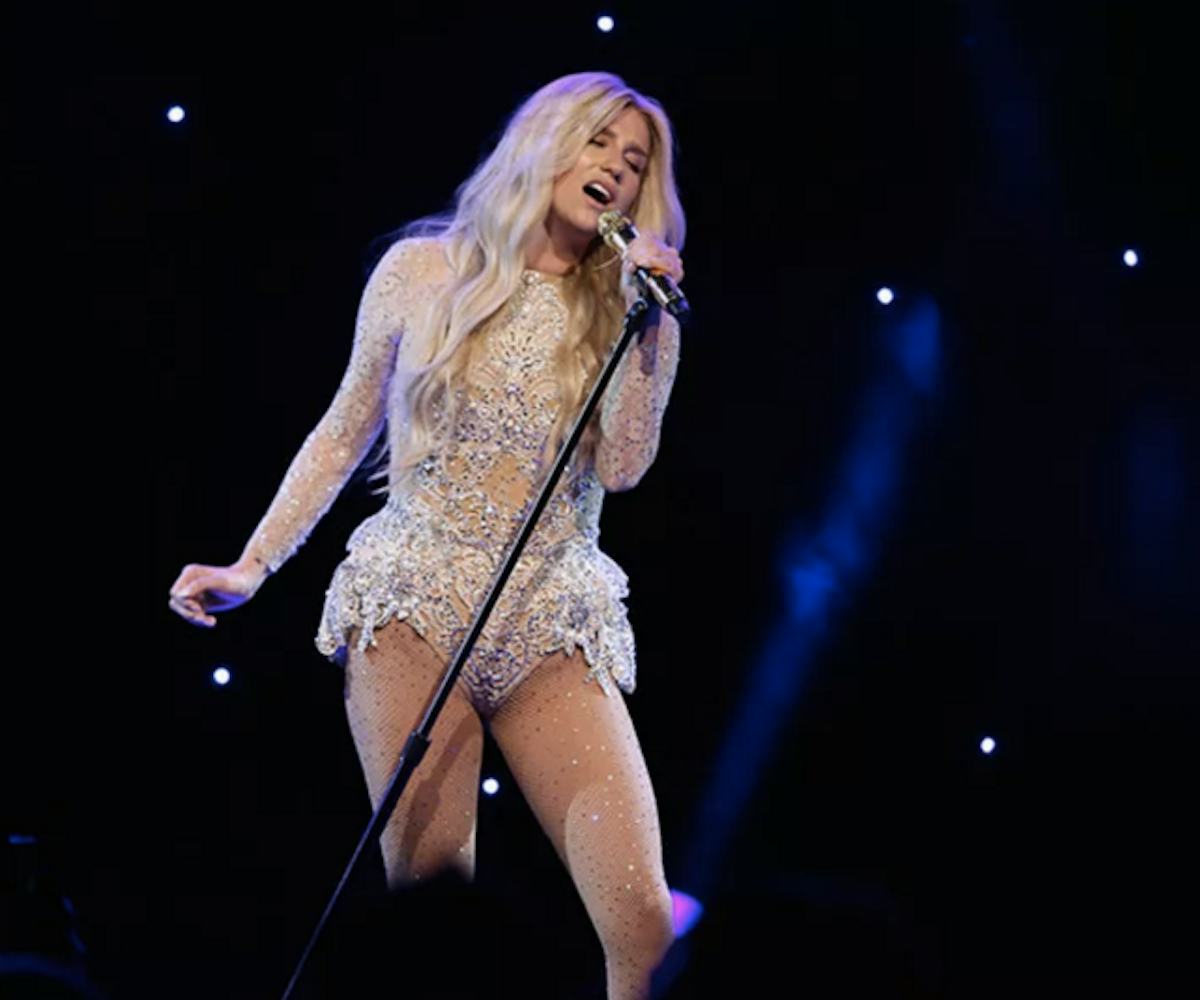 Photo by Robin Marchant/Getty Images for Delete Blood Cancer DKMS
Kesha Drops Her Abuse Allegations Against Dr. Luke
After dropping her sexual assault allegations against Dr. Luke in California, Kesha has decided to follow suit in New York. Rather than pursue claims that she was sexually abused throughout her partnership with her one-time collaborator, Kesha has decided to focus on saving her career instead.
The singer confirmed to a New York judge on Friday that in order to defend herself from Dr. Luke's claims that she breached her contract, she'll be focusing on professional grievances instead. This is just the latest setback in Kesha's ongoing battle with the Kemosabe Records boss, who unfortunately holds the keys to her career.
As previously reported, Kesha has shifted her focus from her legal battles to the resurrection of said career, having submitted over two dozen songs to her label with the hopes that Sony will release her material, thus fulfilling her contract. She told fans after dropping her California suit: 
My fight continues. I need to get my music out. I have so much to say. This lawsuit is so heavy on my once free spirit, and I can only pray to one day feel that happiness again. I am continuing to fight for my rights in New York. Thank you for all your support. The support of my fans has been so beautiful and I'm so grateful for it. I'm Not sure where I would be without you all.
We can only hope that these latest developments bring Kesha one step closer to freedom.