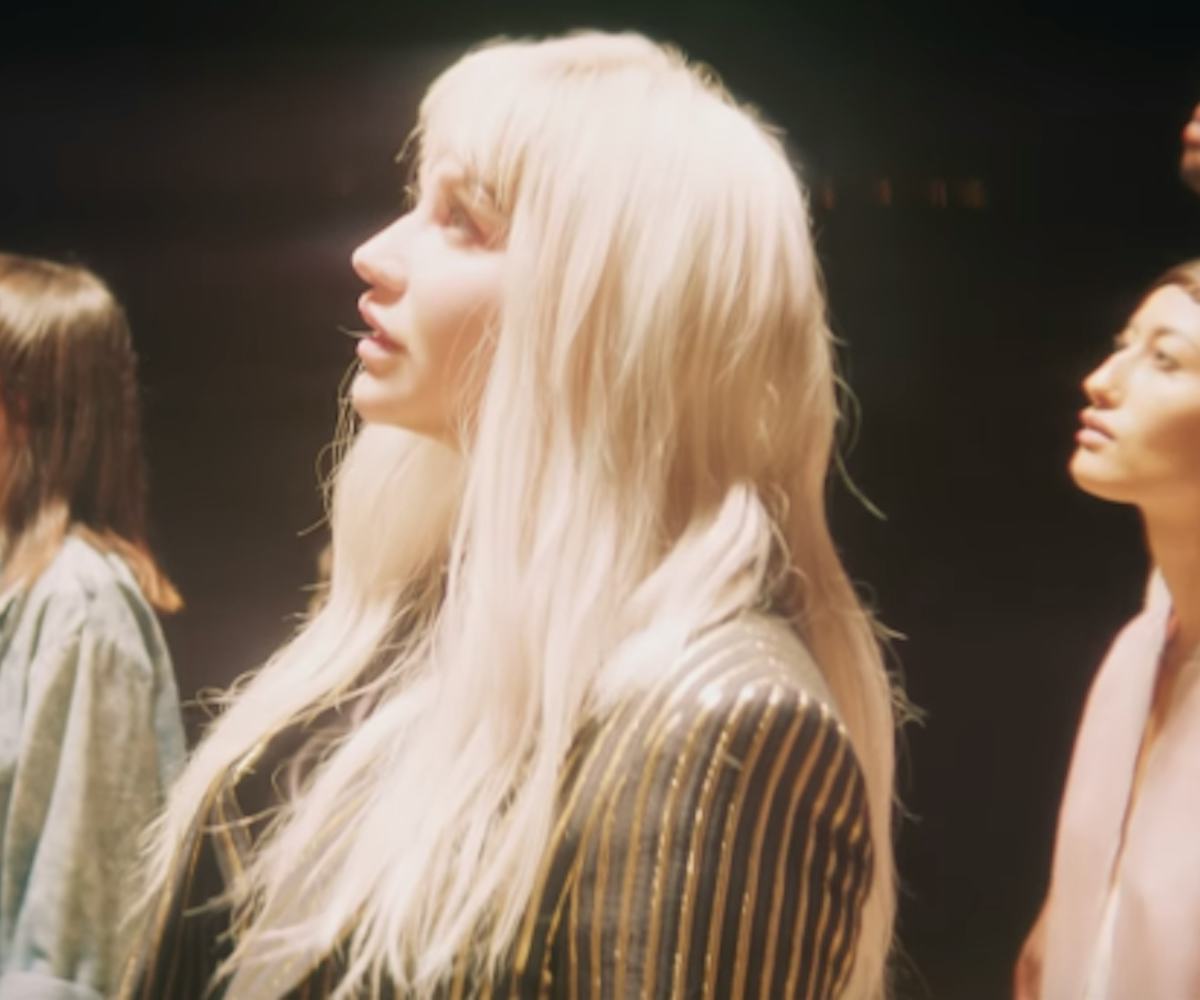 screenshot via youtube
Kesha's Video For "Hymn" Is A Beautiful Ode To DREAMers
The video's release was made in partnership with United We Dream, the largest immigrant youth organization in the country
Kesha's latest video has a powerful message. The singer released a touching visual for her single "Hymn," which was dedicated to DREAMers (undocumented people who migrated to the U.S. as children) and released in partnership with United We Dream, the largest immigrant youth organization in the country.
In a statement on Facebook, Kesha said that she met the organization's co-founder Cristina Jiménez at the Time 100 Gala last April and was moved by the group's message to protect and empower immigrant youth. "I am partnering up with United We Dream to shine a light on the organization, and I wanted to encourage anyone and everyone to donate even just a moment of your time to learn about what's going on with DACA," she said, referring to the Trump administration's move to rescind the Deferred Action for Childhood Arrivals (DACA), which protected DREAMers from deportation. "Donate a dollar if you feel compelled, or simply be open to learning about what's happening to the people behind the statistics."
The video follows the release of her heartwarming video for "I Need A Woman," in which the singer officiated the same-sex marriage of two of her fans.
She also says that the single itself is dedicated to DREAMers "because I don't believe that people who came to this country as children should be punished by potentially having their families torn apart if they haven't done anything wrong. Unfortunately, these young people are immediately at risk of losing their access to higher education, lawful employment, and relief from deportation. As I say in 'Hymn,' we are all 'Dreamers searching for the truth,' and I hope you will stand with me to fight for the DREAMers."
See the visual, below, and donate to United We Dream, here.