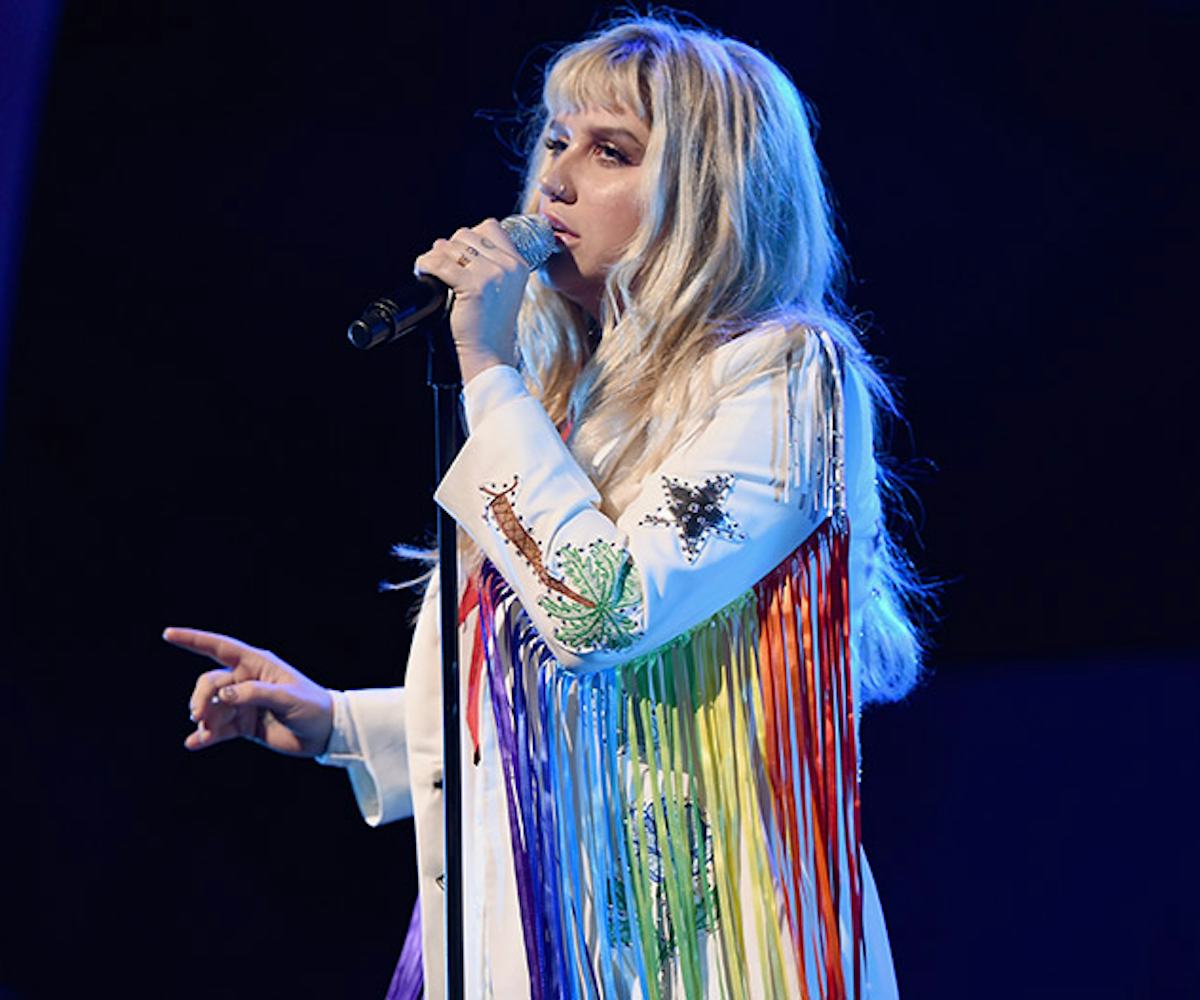 Photo by Theo Wargo/Getty Images for Global Citizen
Kesha Gives Her First Interview Since Filing A Lawsuit Against Dr. Luke
Kesha is stuck. She is in perpetual limbo with her record label and the court of law, and all she wants to do is put out the new music she's worked on. That much is clear from the singer's first interview since filing a lawsuit against her former producer, Dr. Luke.
In the interview, Kesha brings us into her world, one that requires lawyers to stick by a reporter's side during a packed concert and lean in, waiting for the interview to veer into a potentially problematic legal territory. It's a far cry from the interviews Kesha used to give in the past, as Taffy Brodesser-Akner, writing for The New York Times, explains in an anecdote about her friend interviewing the "Warrior" singer over laughs and drinks a few years back. Underneath the devastating sadness, though, Kesha exudes hope. She knows how frustrating it is, telling the crowd at her Brooklyn, New York, show, "Anything outside of these four walls doesn't matter tonight. I'm talking about rent. I'm talking about homework. I'm talking about your fucking ex-boyfriend. I'm talking about my lawsuit." To which the crowd, as Brodesser-Akner says, replied with a resounding "Fuck that!" 
That attitude runs parallel with the anguish. Kesha opens up about her time in rehab and how she linked up with Ben Folds for new material. Speaking of, there are 22 new songs her record label is allegedly sitting on. Brodesser-Akner got to hear four: "Hunt You Down," "Learn to Let It Go," "Rosé," "and Rainbow," which, according to Brodesser-Akner, "will be your favorite Kesha song." Hopefully, we'll be able to experience them for ourselves "soon."  
Read Kesha's full interview with The New York Times here.