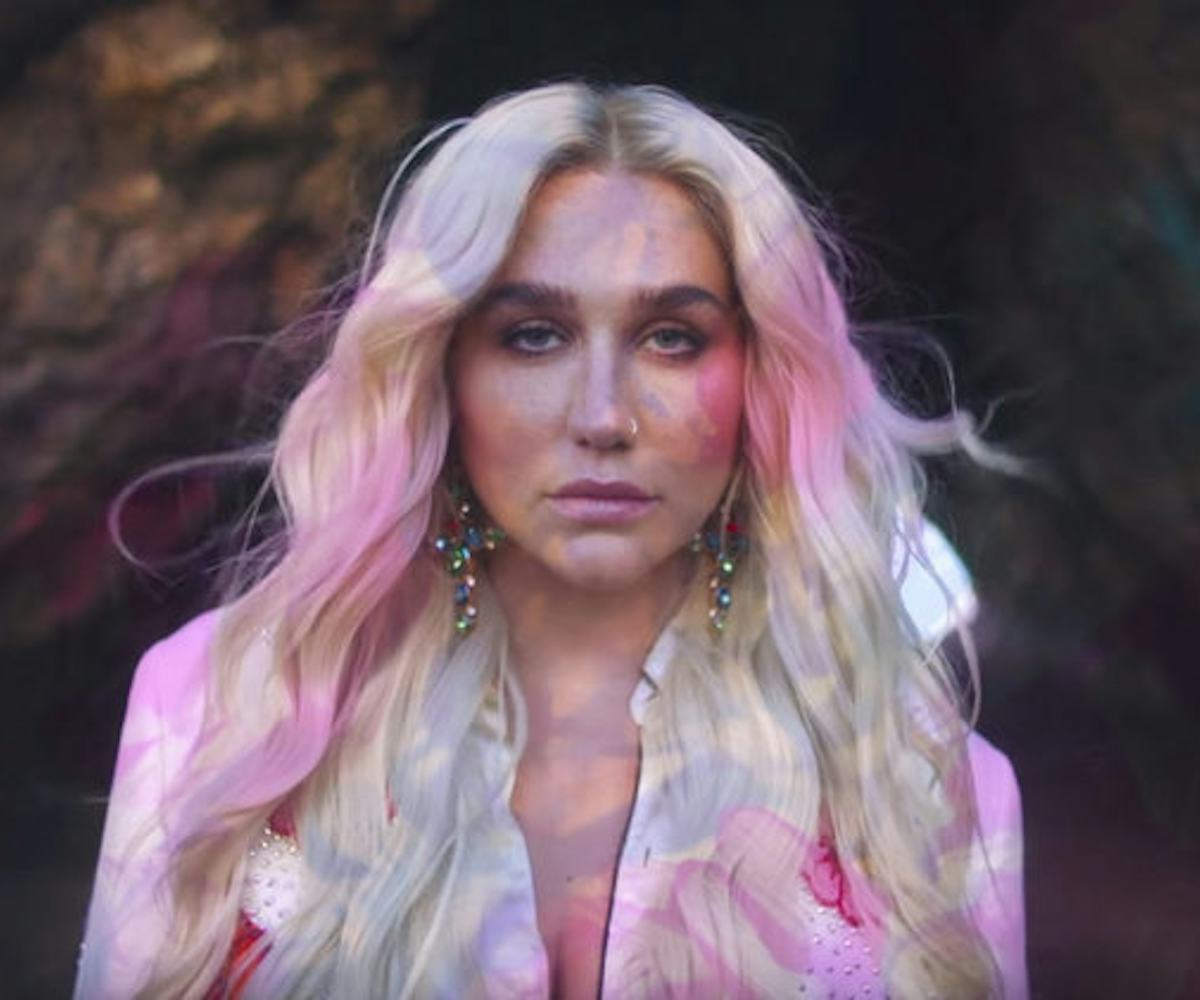 Photo courtesy of Apple Music
Kesha Is Releasing A Psychedelic Documentary On Her Life
See the trailer for 'Rainbow' here
The first trailer for Kesha's upcoming documentary, Rainbow - The Film, has been released, and it gives an intensely personal look into the singer's life.
The never-before-seen footage follows Kesha in the days and weeks leading up to the release of her album of the same name. Behind-the-scenes shots give a more personal look at the singer and offer us an understanding of the emotions she was feeling at the time. The documentary will explore Kesha's mental illness and how she has dealt with issues such as anxiety and depression through the process of songwriting.
With the film, she hopes to inspire others to seek help, by showing herself doing the same thing. In a press release for the film, she says, "Depression, anxiety, and mental illness are things we all need to talk about more, and there is no shame in asking for help. Making the decision to work on yourself is the bravest thing you can do." The film uses "psychedelic vignettes," as seen in the trailer, to illustrate her innermost emotions, which contrast from the strong front she was putting up in the public eye.
Rainbow - The Film is set to release on August 10—the one-year anniversary of her release of the album—on Apple Music. Watch the trailer, below.