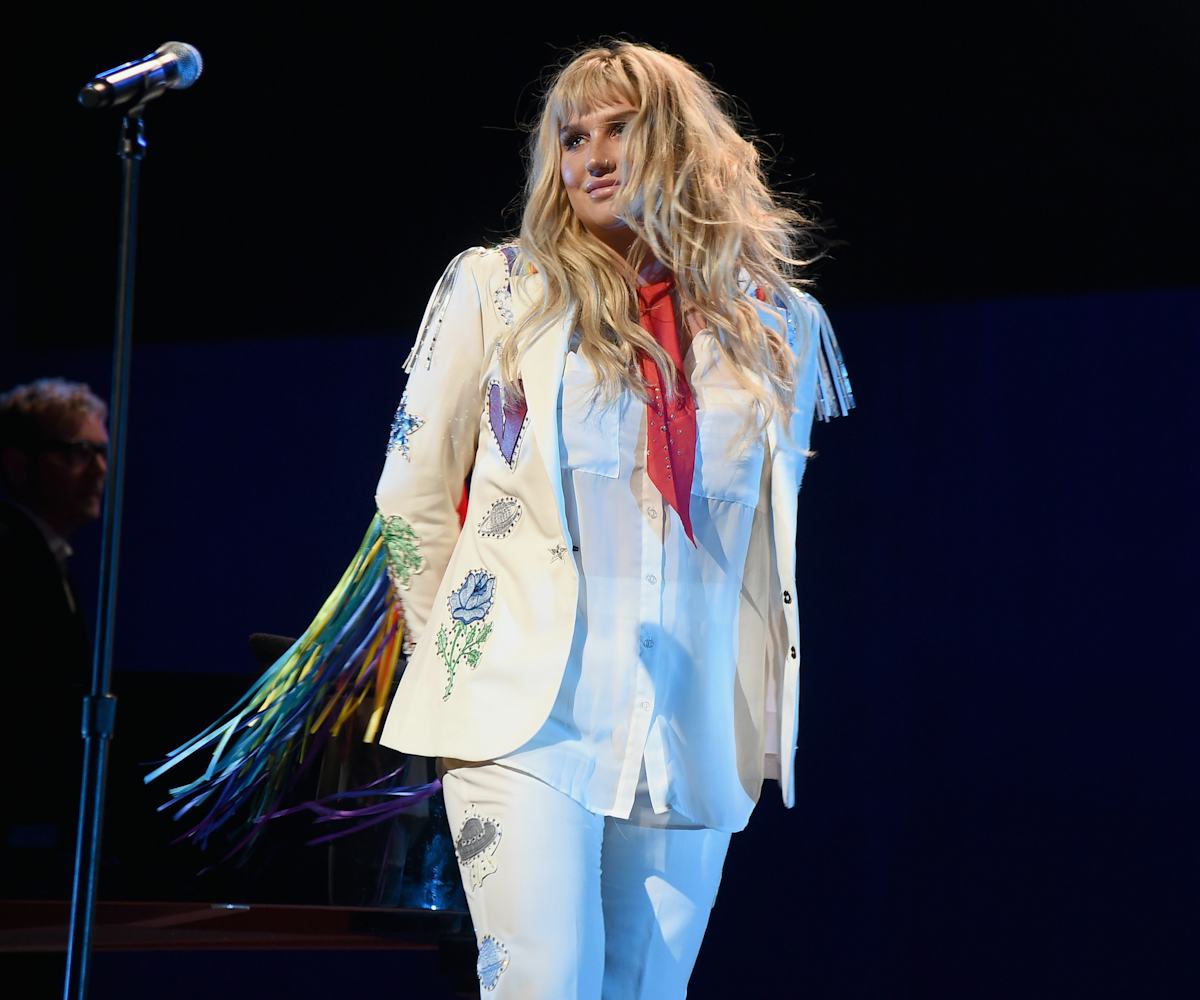 Photo by Theo Wargo / Getty images
We May Be Getting A New Kesha Album Sooner Than We Think
It appears both Kesha and Sony are ready to move on from the legal battle that derailed the singer's career for over four years. On Friday, the record company told BuzzFeed news that fans can expect new music from Kesha in the not too distant future. "Creating a new album takes time, and everyone's goal is to deliver a high quality album consistent with Kesha's past releases," Sony said in a statement. "We hope to share exciting new music with Kesha's fans soon."
Since filing a lawsuit against her former producer Dr. Luke, who she accused of drugging and sexually assaulting her, Kesha's once-promising career has been at a virtual standstill. Now, the singer appears ready to fulfill the remainder of her three album contract with Dr. Luke's Kemosabe label, which is an imprint of Sony Music. 
However, According to Kesha's lawyer, Daniel Petrocelli, the process isn't moving forward as quickly as they would like. Just this summer, Kesha delivered 28 songs to the label, though none have been released. "Kesha has been trying for six months to record and release new music," Petrocelli said. "Only in the last month, after our last court hearing, has any progress been made, but it is hardly enough. Kesha still has received no commitments on promotion, songs, or even a release date."
Petrocelli added that Kesha "intends to continue participating in the creative process in the hopes she can meaningfully return to work."
There's no official word on when we can expect a new Kesha record, but we choose to remain hopeful.