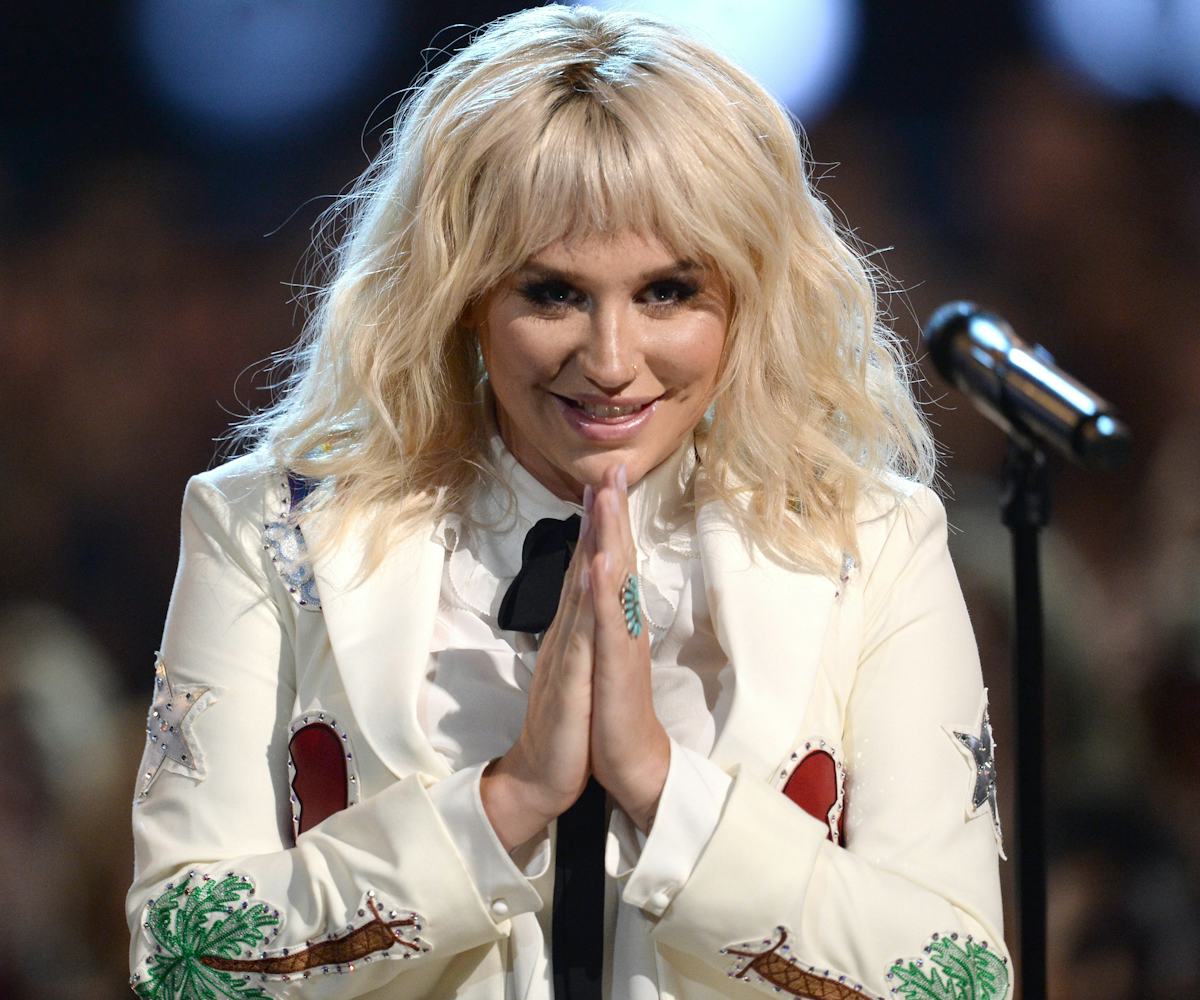 Photo by Kevin Winter / Getty images
Kesha Just Announced Must-See Event Of The Summer
Las Vegas may not be our first choice for a summer getaway, with temperatures hitting ungodly levels. But, this summer we might have to make an exception. On Thursday, Kesha announced that she'll be performing for three nights at Intrigue nightclub, which can be found on the strip's palace of opulence, the Wynn hotel.
The mini-residency is slated for Thursday, June 23, followed by shows on Saturday, June 25 and Saturday, July 23, and will serve as the perfect warm-up for her upcoming tour as part of Diplo's Mad Decent Block Party. Fans of Kesha's newest single, "True Colors," may have extra incentive to travel to Sin City, as the song's producer, Zedd, is scheduled to play some shows at The Wynn that weekend as well, meaning a duet is all but a given.
Despite her well-documented legal troubles, Kesha has made the most of her unfortunate situation. Along with the aforementioned tours and hit single, the singer has been rattling off a series of triumphant performances, most recently at the Billboard Music Awards, where she performed a stirring rendition of Bob Dylan's "It Ain't Me Babe," with help from Ben Folds on piano.
"She's standing up for her artistic growth, and we can see that," Folds said at the time. "When you see someone walking through a little bit of the fire and being on the side of following their heart and instincts, that's great."
For more information on Kesha's Vegas residency, click here.