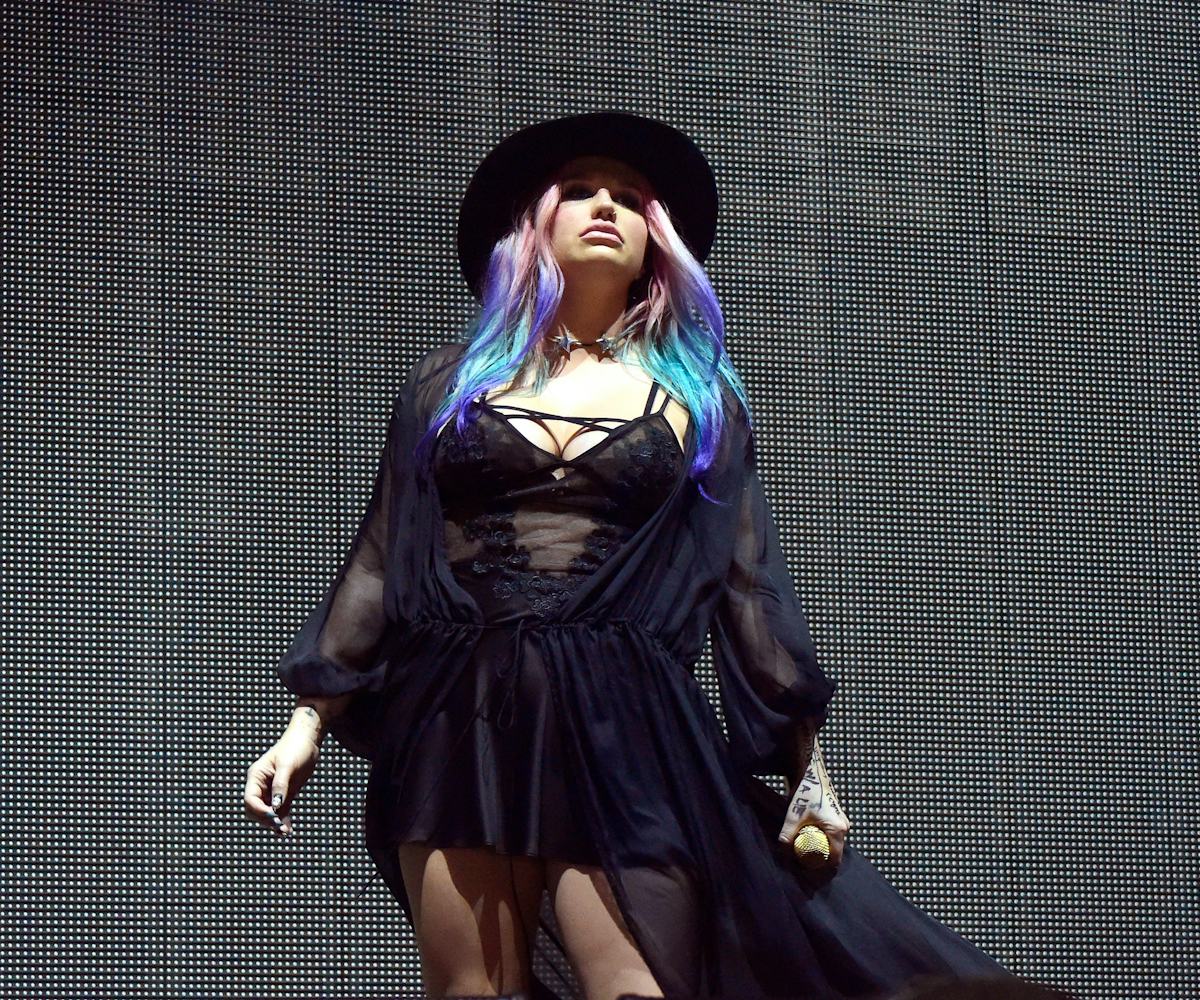 Photo by Frazer Harrison / Getty images
Kesha Is Finally Releasing A New Song With The Help Of Zedd
It looks like Drake's new album might not be Friday's most exciting release. That's because Zedd has just confirmed that he'll be releasing a new song featuring Kesha on the same day the 6 god releases his long-awaited LP, VIEWS.
"ZEDD & KESHA – TRUE COLORS OFFICIALLY OUT: 4/29," the EDM producer tweeted Wednesday, followed by another tweet proclaiming "Music can be freedom!" 
Zedd is clearly referring to Kesha's highly publicized legal battle with Sony and Dr. Luke, which has prevented her from releasing any new music for some time. Since Zedd is signed to a different label, how he'll be able to officially release the track without getting into hot water with Sony's legal team remains a mystery.
Kesha and Zedd recently performed a version of "True Colors"—which appears on Zedd's second album—at Coachella, which leads us to believe that Friday's release will be a remix of he original, rather than an entirely new song. 
Kesha also teased the release on Instagram, posting a photo of the two collaborators in the studio, with a caption that reads "It's a miracle when someone gives you a chance at finding your voice again with no reason other than that he is a f--king beautiful person with a heart of gold @zedd #truecolors."
We really can't wait for this. Check out the cover art below.