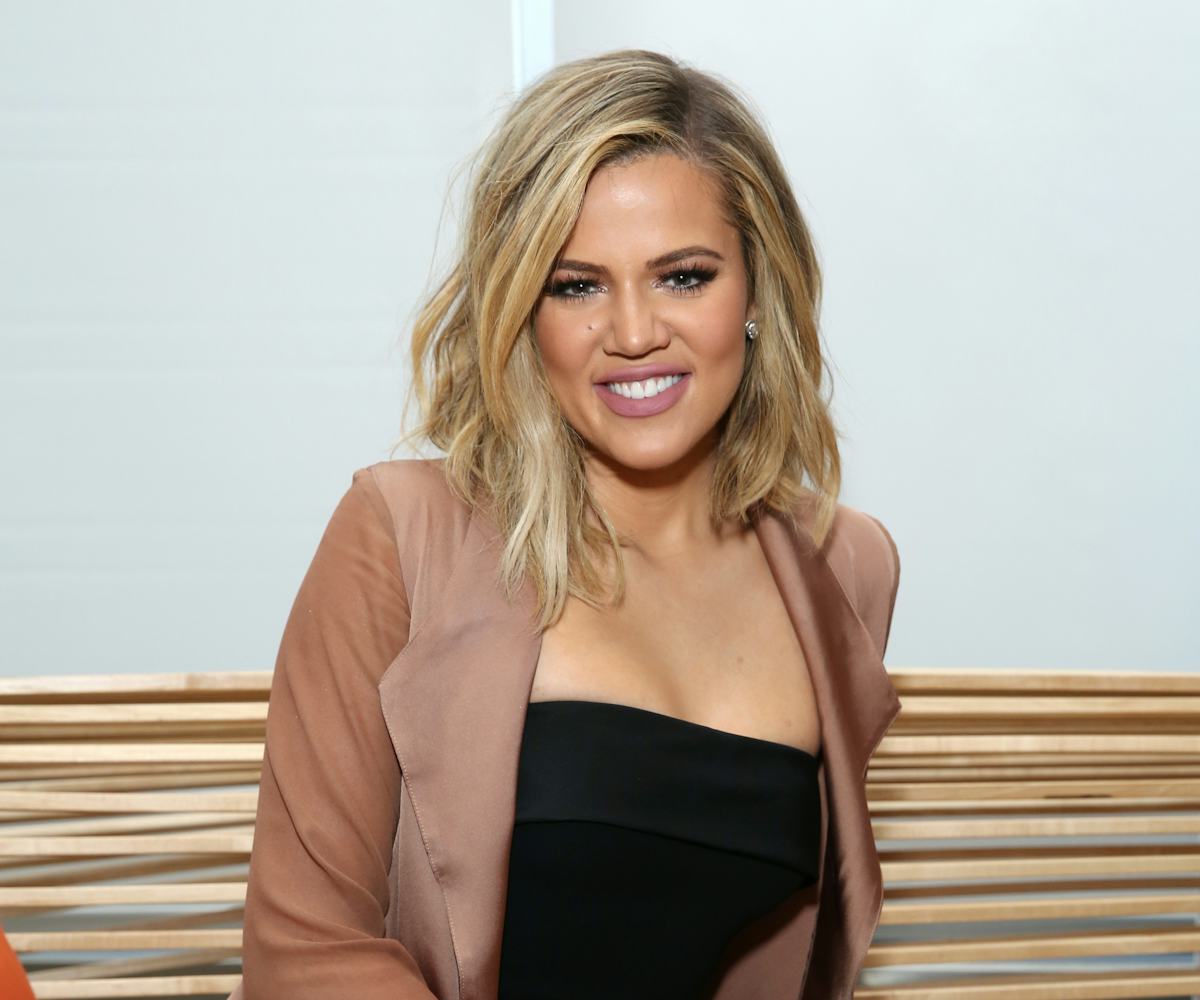 Photo by Cindy Ord/Getty Images.
Khloe Kardashian May Be Calling It Quits With Lamar Odom
"Don't lose yourself by trying to fix what's meant to stay broken"
UPDATE: Khloe Kardashian has tweeted the below, asking her followers not to read too deep into her earlier Instagram messages. Still, she hasn't provided an explanation for the posts.
Khloe Kardashian just took to her Instagram to post two very heartfelt messages that hint at major trouble regarding her marriage to Lamar Odom, and it sounds like she's throwing in the towel for good. She posted the quote, "It doesn't matter how loyal you are to someone. You can't change someone's heart and bad habits unless they want to themselves," accompanied by a very long, very emotional caption in which she goes into detail about trying to fix a relationship that is clearly unfixable. It's a message many of us can relate to all too well.
In her writing, she gave the following advice: "Stop shattering your own heart by trying to make a relationship (friend, family, partner) work that clearly isn't meant to work."
We all remember when she originally dropped the divorce after Odom overdosed on cocaine at a Nevada brothel and nearly died. She stayed by his side while he recovered and it seemed that everything was going right for the couple, once again. On an episode of Kocktails With Khloe last month, she described getting back together with Odom as being "the best dream." 
However, he was caught ordering drinks at a bar just a few weeks ago, which we can only imagine didn't fly with Kardashian. It seems that not even she can be his savior at this point. She posted, "Don't lose yourself by trying to fix what's meant to stay broken."