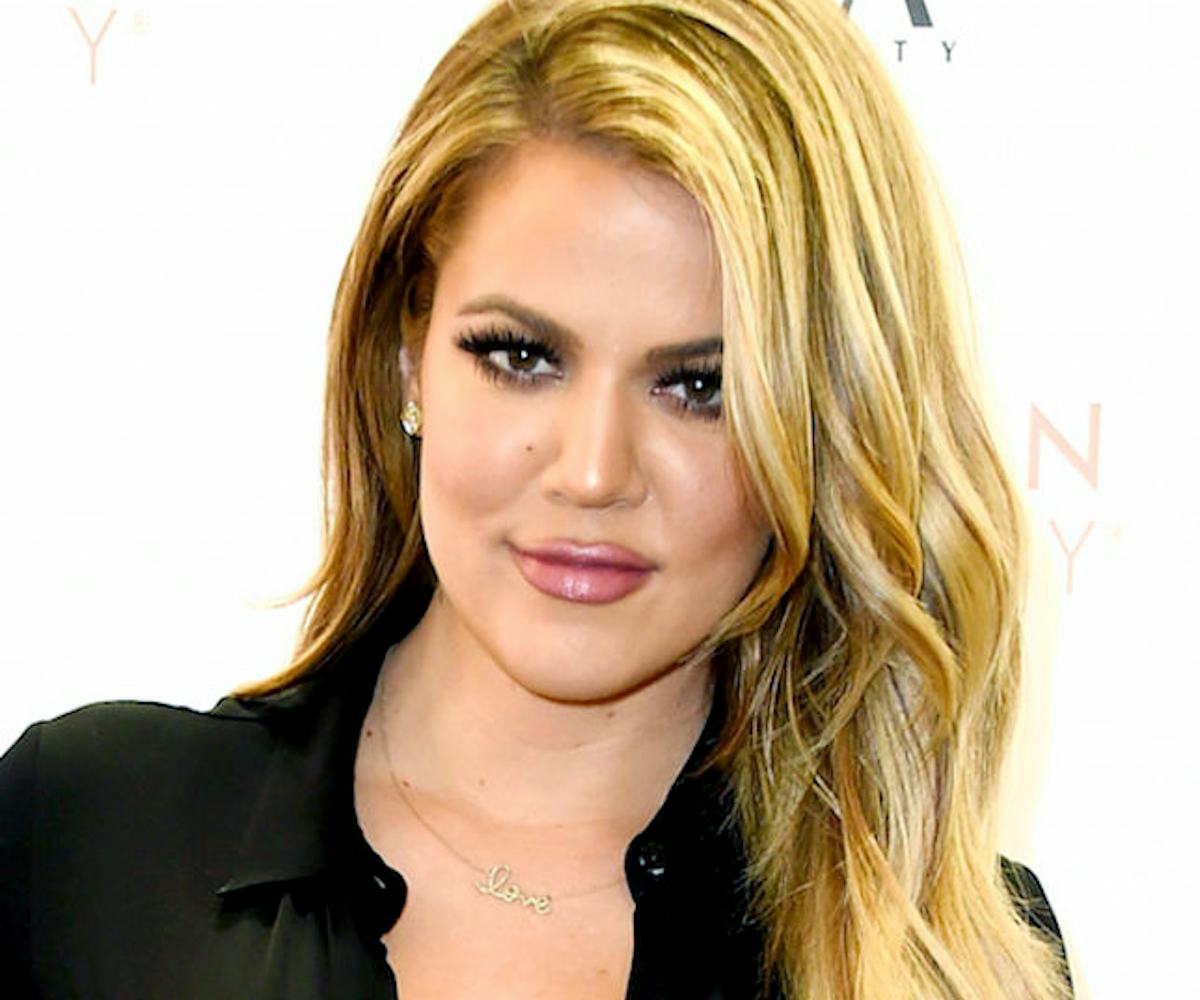 photo by frazer harrison/getty images
khloé kardashian shuts down haters with one instagram photo
looking flawless and unretouched
Khloé Kardashian's stunning photos from her Complex Magazine cover story hit the web yesterday. She looked steamy and proved that girl can really work a bodysuit. But because the Internet can be a terrible place sometimes, speculations about her images being photoshopped immediately arose. Kardashian wasn't one to let it bother her though—in fact, she took to Instagram to address the speculations and shut them down completely.
In the post, which placed with an unretouched photo and a retouched one side by side, it was made clear that Kardashian's strong and shapely figure looks exactly the same in both images. She triumphantly captioned it, "This one is for all the troll haters out there that cannot seem to give me an ounce of credit for my daily workouts! The image on the left is an unretouched photo from the actual camera on the day of the shoot. The image on the right is the retouched photo. Yes skin is smooth and shadows are removed but I still think I look good on the left image. Flaws and all."
Even if this doesn't silence the trolls, it shows that Khloé isn't going to let them get to her.