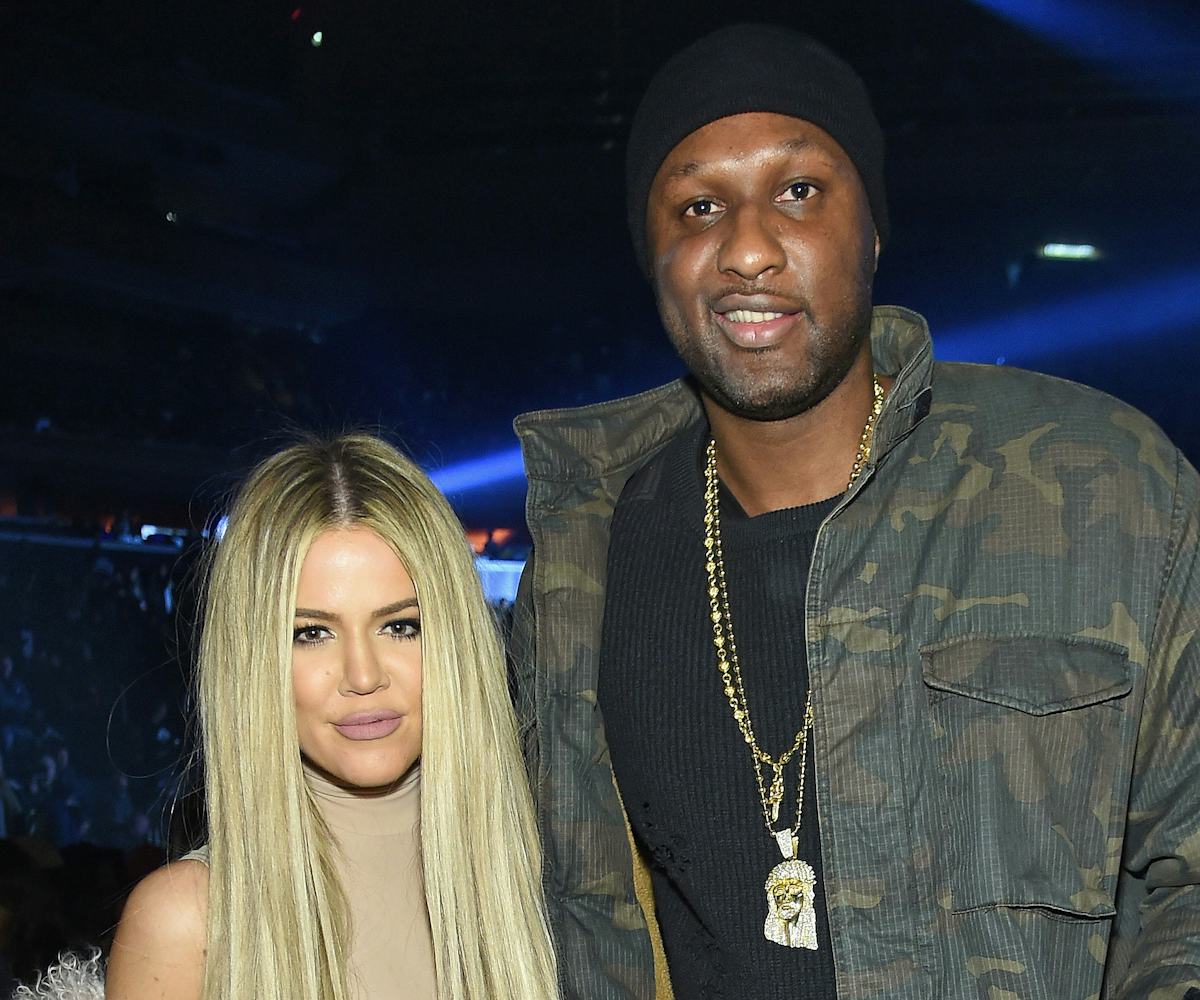 Photo by Jamie McCarthy/Getty Images.
This Is How Khloé Kardashian Really Feels About Lamar Odom
it's a lot more positive than we thought!
Forgiveness is a virtue, and it seems to be one that Khloé Kardashian is embracing wholeheartedly. On a teaser for this week's episode of Kocktails with Khloé, the most candid of the three supreme sisters revisits her marriage with Lamar Odom. In the clip, Khloé says that getting back together with him would be "the best dream." However, while this particular fate would be incredibly complicated and probably out of reach, Khloé added that she "need[s] to get married again" one day and that her "first marriage could happen again."
This is sweet, albeit a bit surprising. Khloé has been by Lamar's side since he experienced critical health problems following a bender in Las Vegas last year. During their two-year-long break, Khloe has been linked to French Montana, Matt Kemp and The Game.
Khloé also mentions that her primary focus is turned towards rebuilding trust and old friendships first so at least she has her priorities in check ... for now.
Watch the preview for this week's episode of Kocktails with Khloé below: