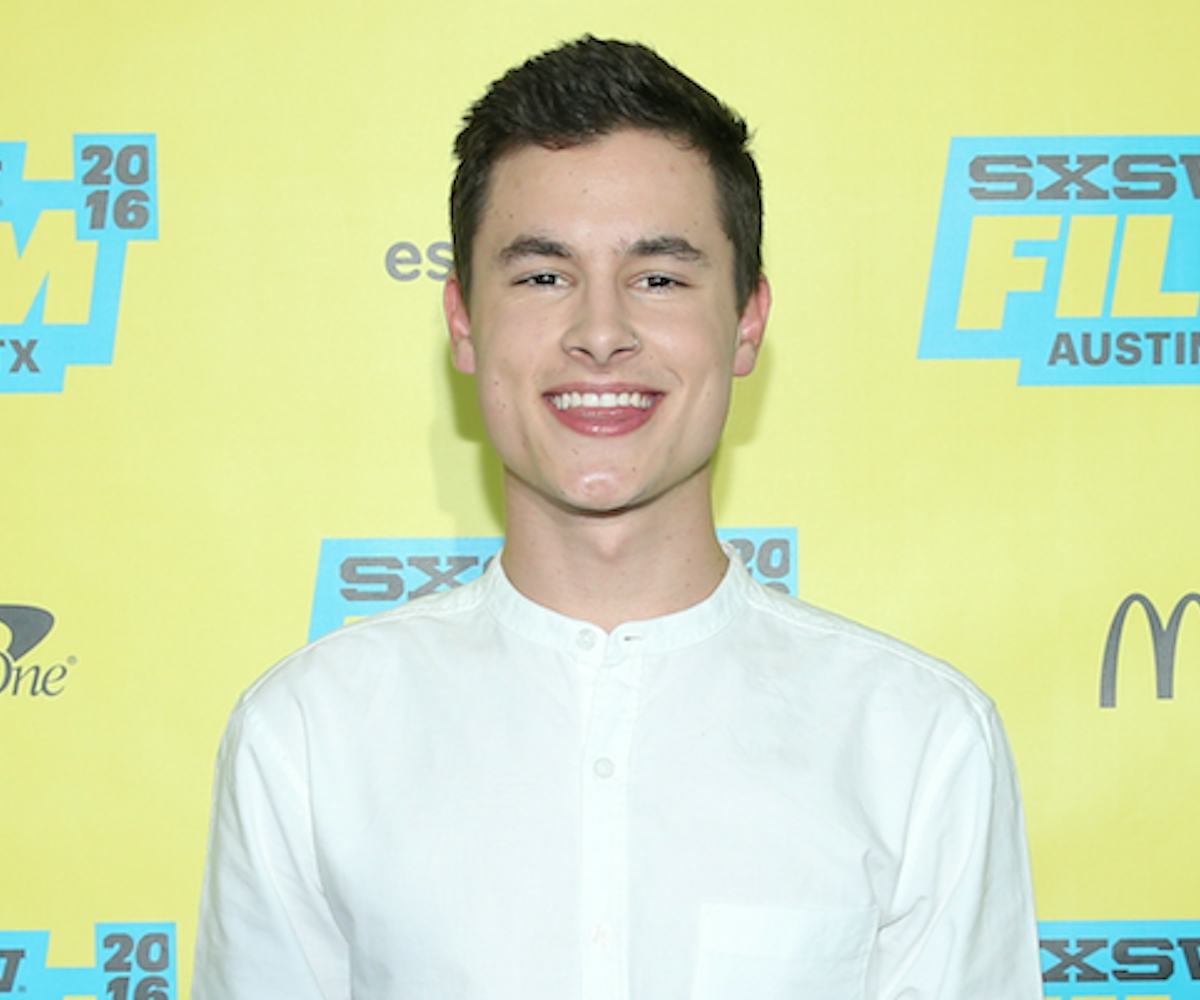 photo by Neilson Barnard/getty images
Kian Lawley Has Been Fired From 'The Hate U Give' Following Racist Video
Featuring the 22-year-old saying the N-word and other racial slurs
YouTube star Kian Lawley has been fired from his role in The Hate U Give, a YA film adaptation inspired by Black Lives Matter, after a video of Lawley using racial slurs surfaced online. A spokesperson for Twentieth Century Fox told Deadline that, "due to the controversy surrounding his past comments and behavior, Kian Lawley will no longer appear in The Hate U Give," and that they plan to recast his role and reshoot his scenes. Lawley was originally cast as Chris, the boyfriend of Amandla Stenberg's lead character, Starr Carter.  
The controversial video, which was posted two weeks ago on YouTube, sees Lawley in what appears to be a hotel room with friends. In it, he's seen and heard using racial and derogatory slurs, stating, "We're all black, drinking purple Kool-Aid and eating Kentucky Fried mother******* chicken," and using the N-word throughout:
Of course, the internet was swift to call out Lawley for his remarks and request that he be fired from the film. But some of his supporters took their anger out on The Hate U Give's author, Angie Thomas, arguing that the video was old and that people were getting upset over nothing. 
"I've been hurt severely. But please, make me the bad guy. Please, call out black women and attack us," she said in response to his supporters. "You have no clue what I'm dealing with."
That tweet came after Lawley issued a non-apologetic explanation about the video, stating that he "never want[s] to be who i was yesterday."
But many people were quick to note the sad irony of Lawley, a young white man, using racial slurs while starring in a film about people dealing with antiblackness. "If you're a white person defending Kian Lawley or pissed that he got fired from a movie ABOUT antiblackness for being...antiblack, like who the fuck are you kidding, you were never going to see the movie anyway," wrote writer Kalen O'Donnell on Twitter. "You were probably just going to post gifsets of his character."