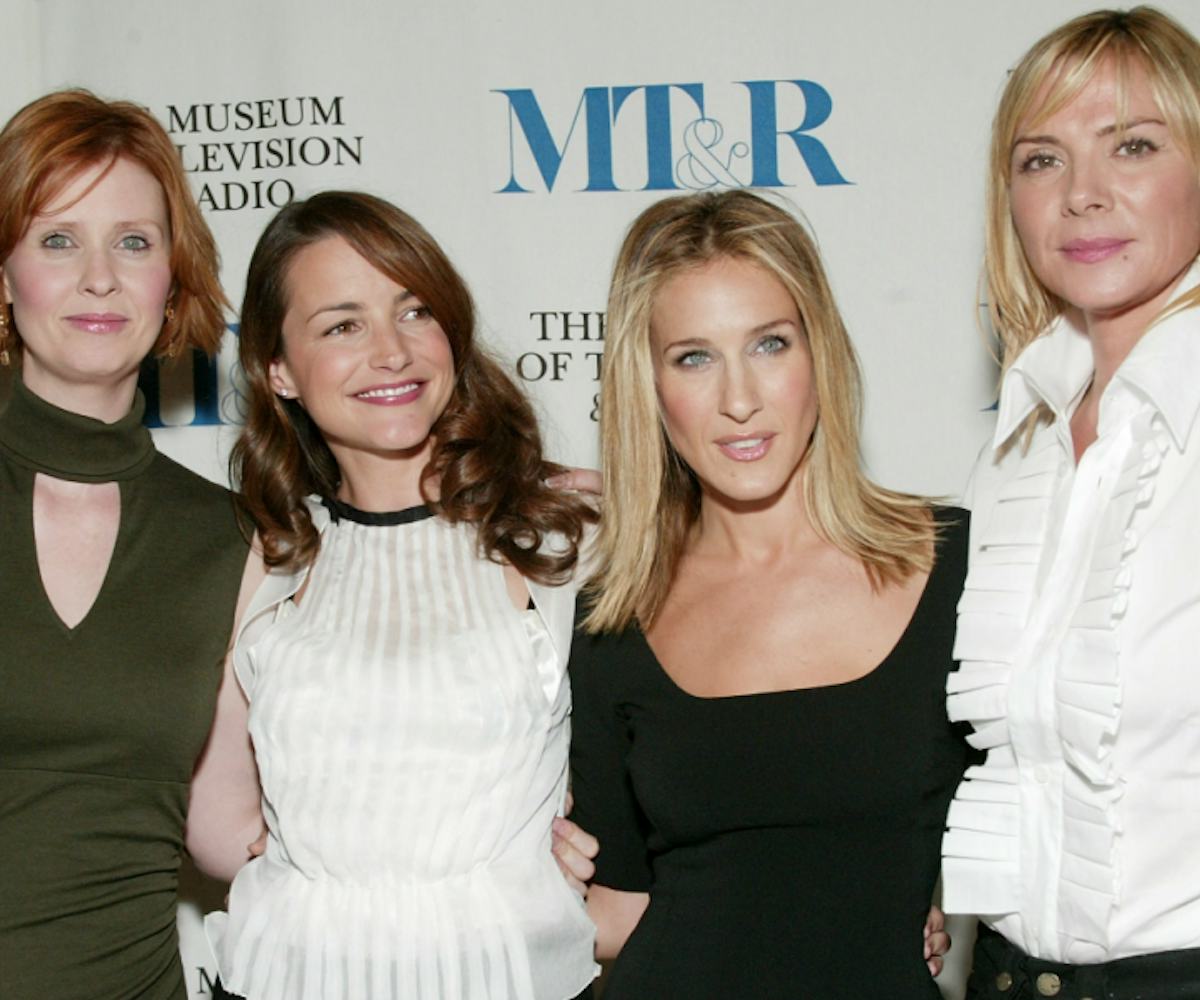 Photo by Evan Agostini/Getty Images
Kim Cattrall Calls Out Sarah Jessica Parker For Being "Cruel"
"I don't need your love or support at this tragic time"
A week after Kim Cattrall's brother was found dead after having gone missing in Canada, the Sex and the City actress lashed out at former castmate Sarah Jessica Parker for extending her condolences.
In an Instagram post, Cattrall wrote, "I don't need your love or support at this tragic time." She went on to make it clear that she wishes to have no association with Parker, and doesn't want to hear from her: 
My Mom asked me today 'When will that @sarahjessicaparker, that hypocrite, leave you alone?' Your continuous reaching out is a painful reminder of how cruel you really were then and now. Let me make this VERY clear. (If I haven't already) You are not my family. You are not my friend. So I'm writing to tell you one last time to stop exploiting our tragedy in order to restore your 'nice girl' persona.
Cattrall also linked to a New York Post piece about the "mean-girls culture" of Sex and the City, which explains some of the tension and conflict between the actors. 
This isn't the first time Cattrall has spoken up about being mistreated by castmates on the set of "Sex and the City." Back in October, she said that her co-stars were "toxic," and that there was no chance she'd be involved with a third film in the series. "Me playing [Samantha Jones], that I can assure you will never happen. For me it's over, it's over with no regrets, I just wish that Sarah had been nicer," she said.
Cattrall announced the death of her brother on Twitter last Sunday afternoon, writing, "It is with great sadness that myself and my family announce the unexpected passing of our son and brother, Chris Cattrall." Our condolences go out to her and her family.