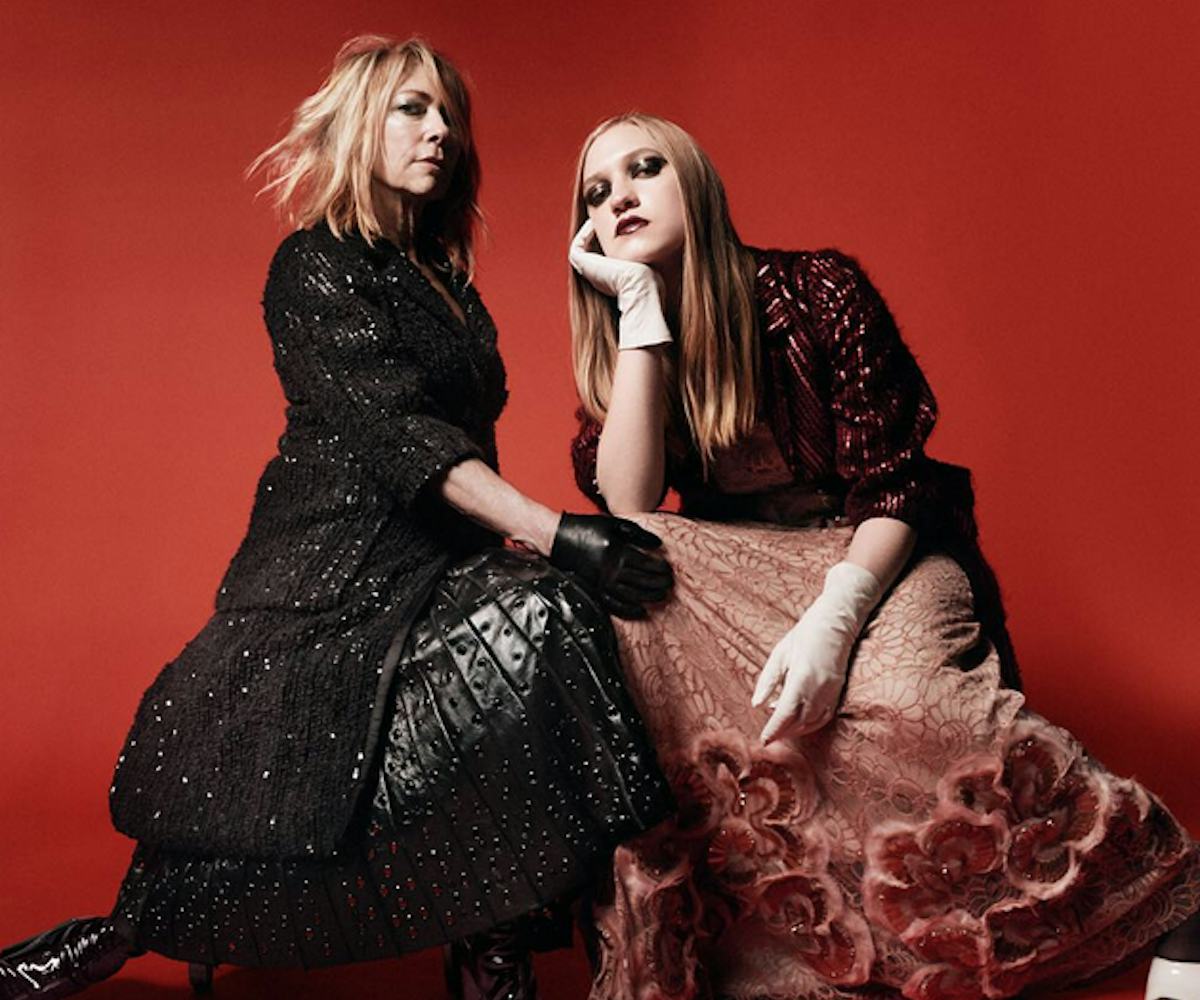 photo via @themarcjacobs instagram
kim gordon and her daughter pose for marc jacobs
and look great while doing it
When it comes to his campaigns, Marc Jacobs has been known to go all out. Consider this one of those times. For his new Fall '15 campaign, Jacobs has recruited none other than Kim Gordon and her daughter, Coco Moore, for a stunning portrait. In a lengthy
, Jacobs details the genesis of his relationship with Gordon and her band, Sonic Youth.
"I remember exactly how equally excited (and intimidated) I felt when I first met Kim in 1992," he wrote. "I was a huge fan, and she represented all that was intelligent, unconventionally creative and cool...awkward, powerful, the epitome of artistic credibility and a seductive intensity that I'd never known." Jacob describes providing the clothes for the band's 1993 for "Sugar Kane," which starred Chloë Sevigny and was the beginning of his friendship with Gordon and her then-husband, Thurston Moore.
Also featured in the campaign, which was shot by David Sims, is Winona Ryder, Jamie Bochert, Willow Smith, and more. You can see those photos on Jacobs' Instagram.