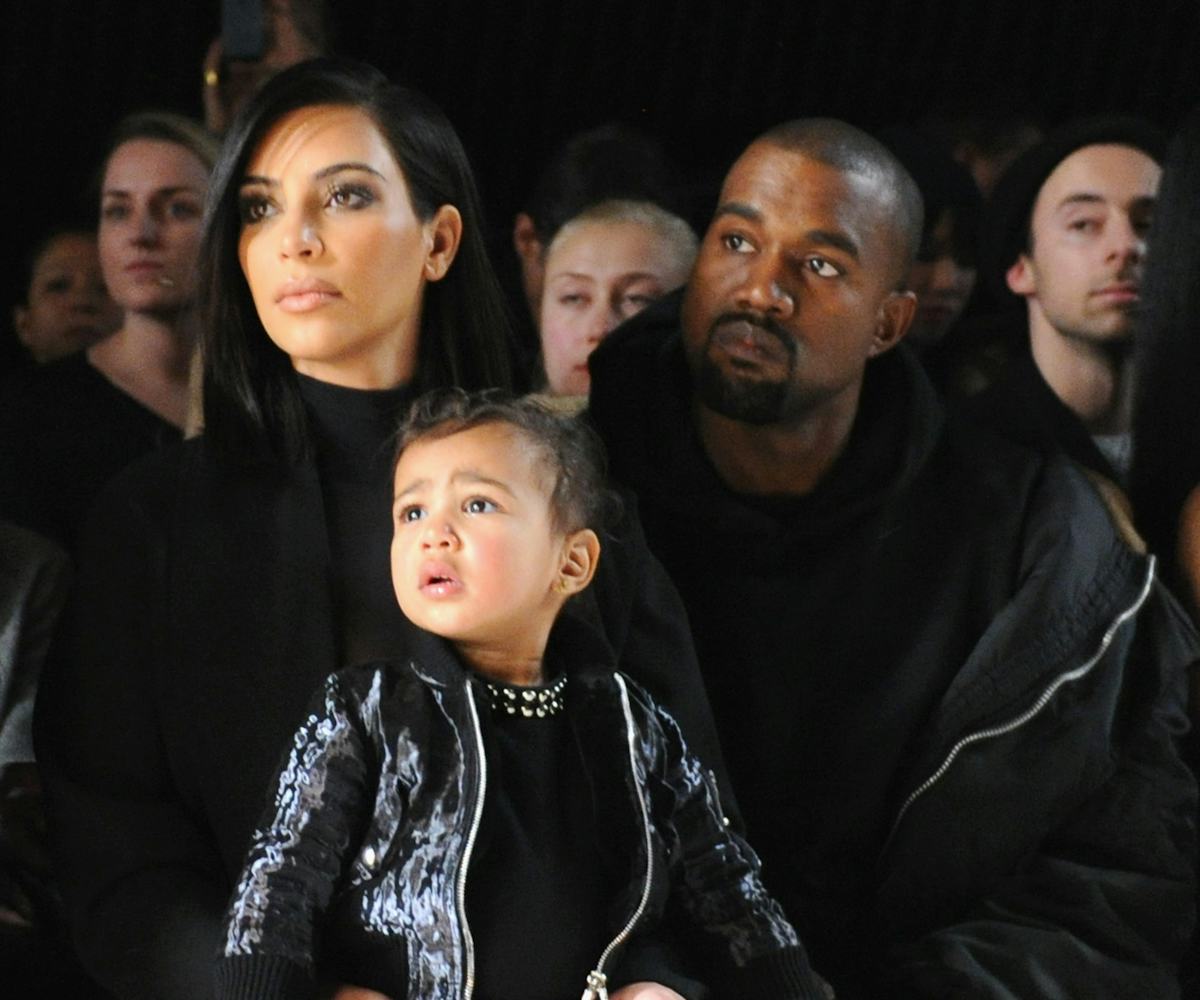 photo by craig barritt/getty images
are kim and kanye having a boy?
a little kanye jr. to join the clan?
UPDATE (11:22A.M. June 10): It appears that Kardashain caught a whiff of the rumors because she took to Twitter to remind us, "nothing is confirmed unless you hear it from me!" Looks like we just need to wait patiently for Kim to announce it herself.
Will Nori soon be joined by a baby brother? It might be true! Sources told Us Weekly that Kim Kardashian, who announced her pregnancy last week, is expecting a boy with her husband, Kanye West.
Though we have always seen Kardashian and West carrying around their daughter North West, according to the aformentioned anonymous sources, West is said to have always "wanted a little boy, and heir." Kim allegedly is also overjoyed — Kardashian's friend reportedly shared that "Kim always wanted two kids. A girl and a boy."
With an alleged baby boy on the way and North's birthday coming up in just a few days, the Kardashian-West clan must be in full celebration mode. Of course, nothing is certain as of yet (let's remember, this news is coming from a tabloid magazine). If these rumors are untrue, we would be happy just as happy welcoming another little girl for the Kardashian-Wests.
(via Us Weekly)