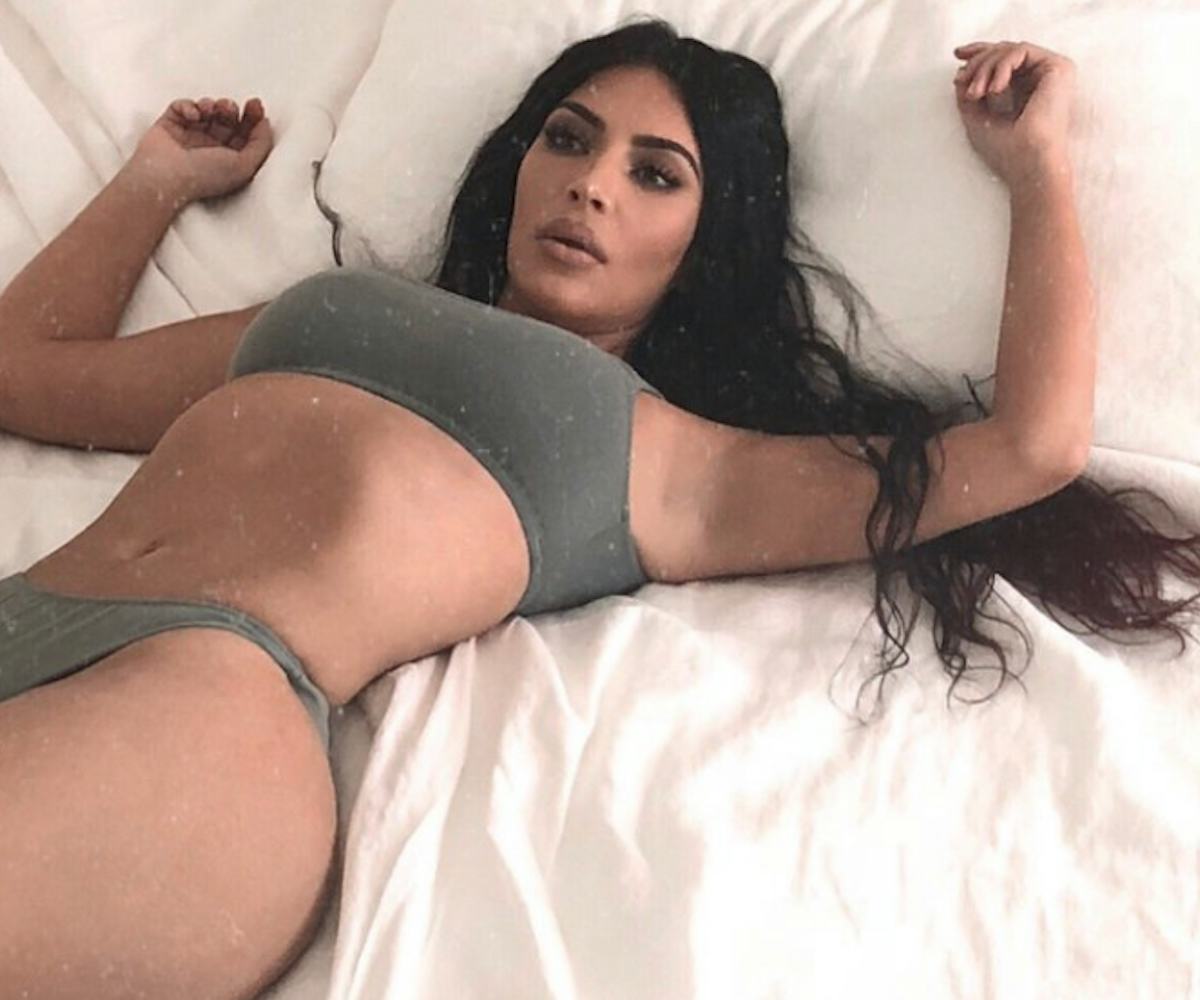 Photo Via @KimKardashian Twitter.
Kim Kardashian's Awkward Pose Is The Internet's New Favorite Meme
"This looks like a crime scene"
Move over, Gym Kardashian, there's a new meme in town.
On Monday, Kim Kardashian set Twitter ablaze by posting a photo of herself modeling Kanye West's new Yeezy 350s in the soft yellow "Butter" color. However, it wasn't her choice of footwear that set the internet off. Instead, it was her unbearably awkward pose.
Sprawled on a large bed, Kardashian's stilted attempt at sexy bedroom modeling soon became prime roasting material for Twitter, with some even comparing the photo to a crime scene body outline.
Others noted the pose's similarity to the infamously meme-able Life Alert commercials.
The best part of all of this though? The Photoshops. Check out a few of our favorites, below.