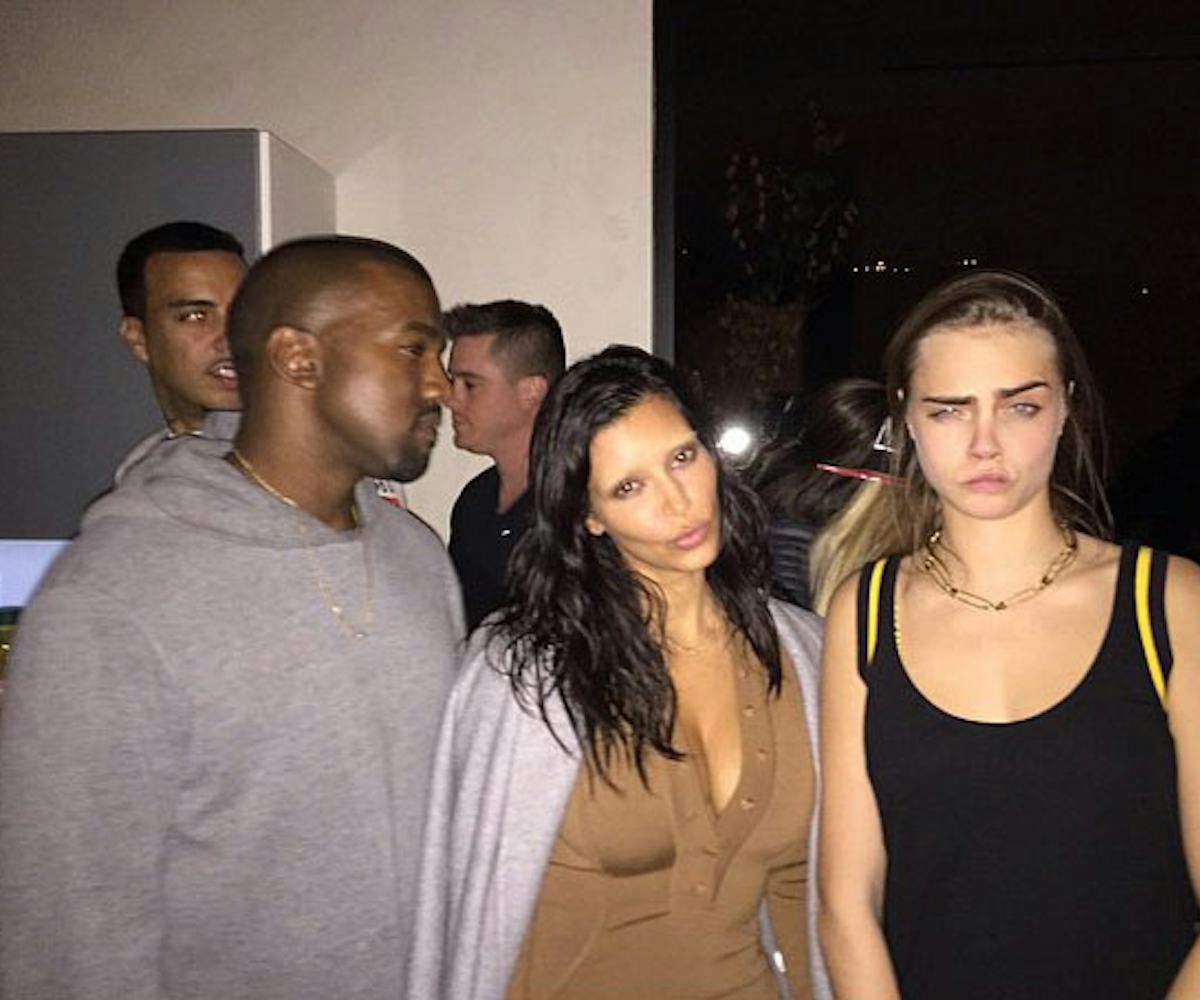 all photos via @kimkardashian instagram
kim kardashian has lost her eyebrows
this photo might break the internet?
Remember last month when news broke that Kim Kardashian and Cara Delevingne are working on a secret project? Well, we're still waiting to see what the two came up with (even though we're pretty sure it's that water-bound conceptual film we were talking about) and it kind of sort of seems like the duo are torturing us. Case in point: Kim's latest Instagram. Not only does it star her (sans her signature dark brows) and Delevingne, but it also features Kanye. So not only are they rubbing their secret project in our faces, but they're also giving us a serious case of FOMO. Mindy Kaling's book title, Is Everyone Hanging Out Without Me (And Other Concerns), has never been more relatable.
Also, serious warning: Eyebrow bleaching has officially gone mainstream. Expect everyone, including your neighbor, boss, sorority sisters, and sorority sisters to adopt some alien-esque looks. God be with us.
Related Articles:
This Is What Cara Delevingne Looks Like Without Eyebrows
This Is What Kim Kardashian Looked Like In 8th Grade
Kim Kardashian's Most Awkward TV Appearance Ever