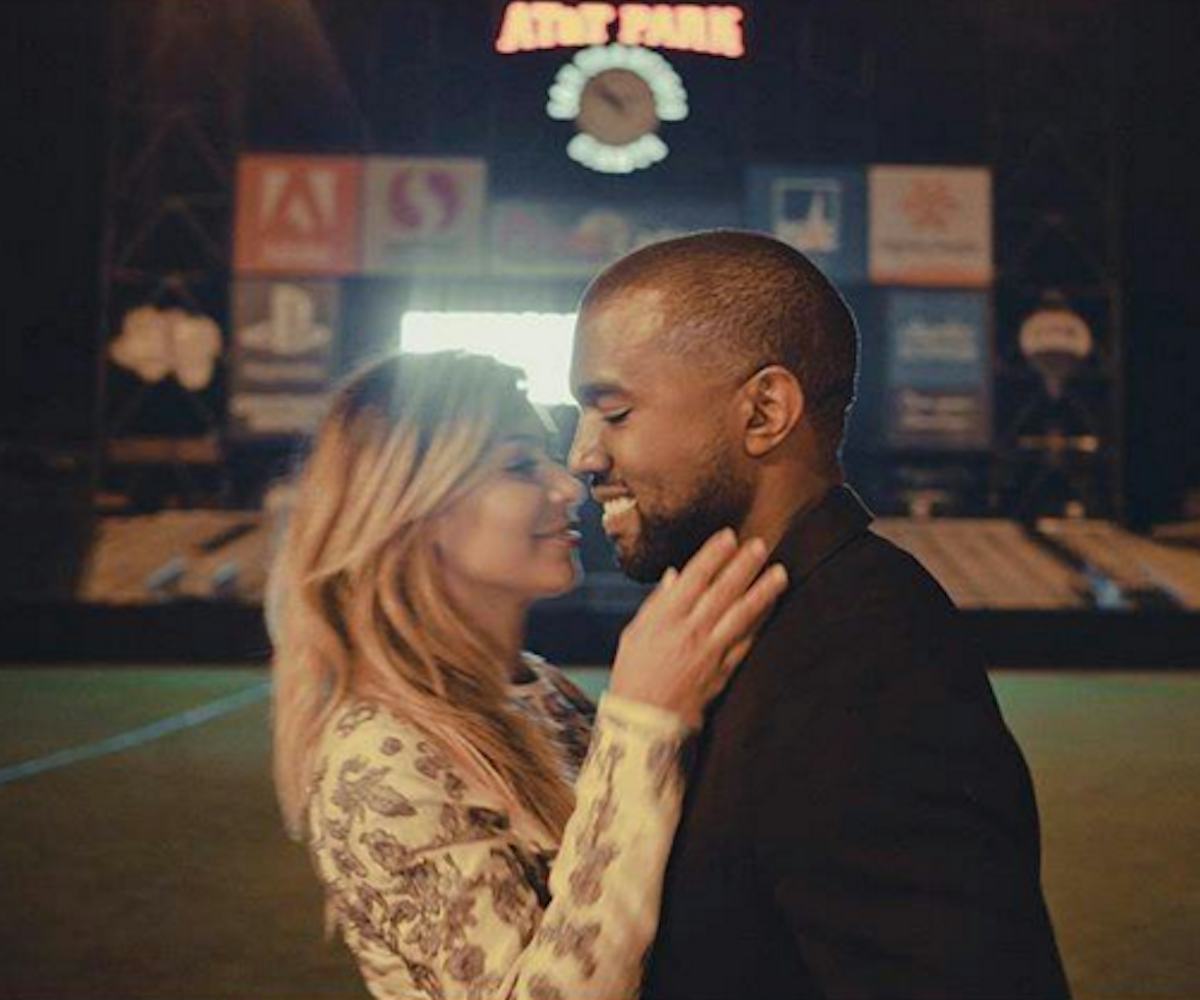 Photo via Facebook
Kim Kardashian Shared Never-Before-Seen Photos of Her 2013 Engagement
Even if you don't consider yourself a huge fan of Kim Kardashian West, you have to admit that a certain sense of mystery surrounds her being that somehow captivates us, no matter what she does. With so much of her life being so public, we can't help but wonder what really goes on behind the scenes—so, when the reality star gives us a peek at her life aside from the cameras, we can't help but indulge in a bit of voyeurism.
Kim K. made ample use of #ThrowbackThursday when she posted some photos of her engagement to Kanye West two years ago. We heard that the engagement involved a ton of fanfare—a live orchestra, a blindfold, a Jumbotron reading, "PLEEEASE MARRY MEEE!!!"—but the photos that Kardashian West has now shared on Instagram, Facebook, and her own app show a more tender side. She and West look really, really happy. And that makes us happy.
Take a look at the photos yourself, and we guarantee they'll touch your heart in some way—whether or not you actively keep up with the Kardashians.
Nothing screams "ROMANCE" like a Jumbotron.
Kimye gets engaged.
So cute, so candid.
A ring fit for Kim.