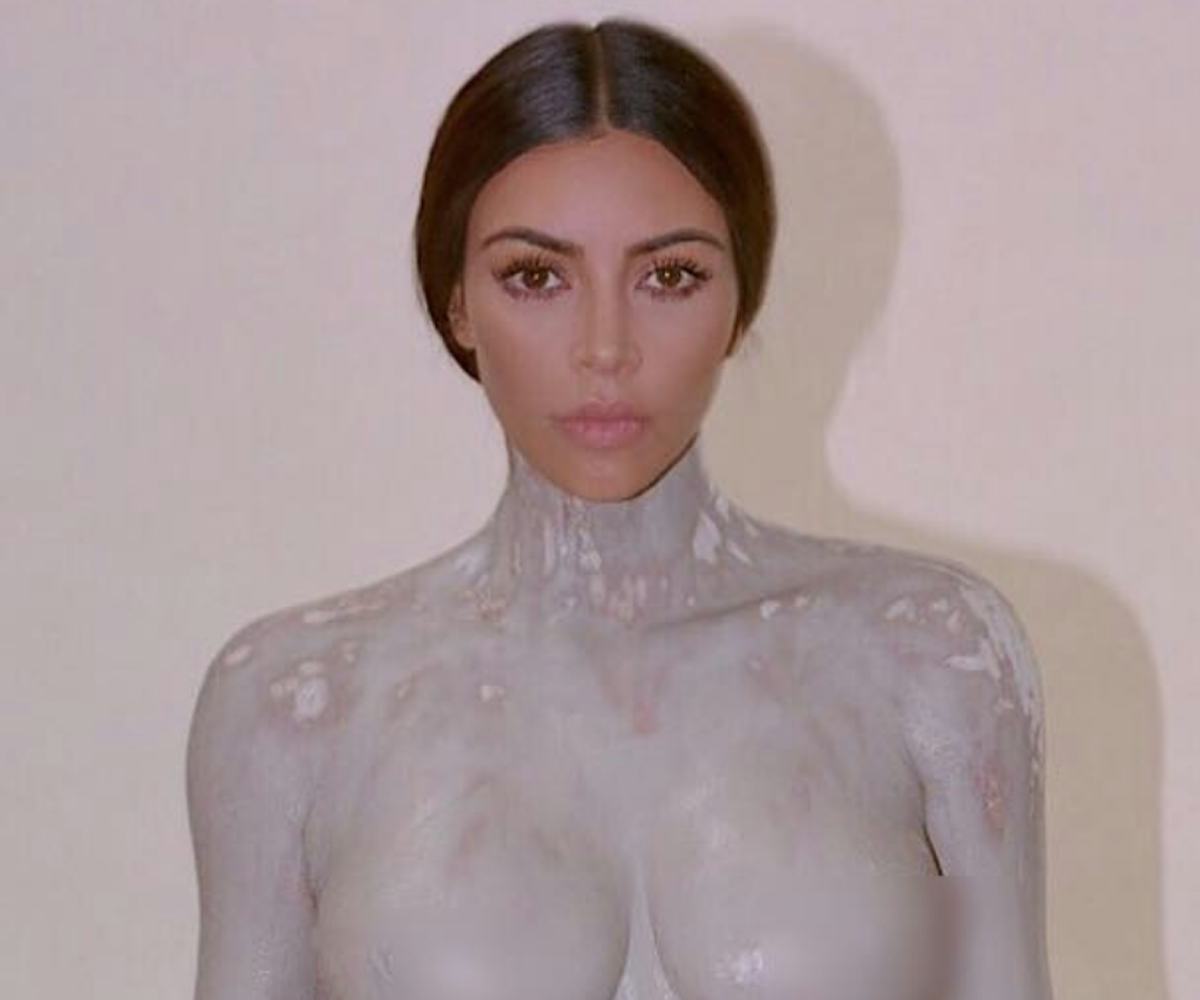 Photo via Instagram/@kimkardashian
Kim Kardashian Accused Of Ripping Off The Design For Her New Perfume
And she's not staying quiet
Earlier this week, Kim Kardashian took to her Instagram to tease her new perfume, KKW Body, with a couple of provocative, clay-covered images of herself.
And while she said that the bottle was modeled after her own body, the packaging design had some accusing the beauty mogul of ripping off Jean Paul Gaultier.
An iconic bottle that also features a woman's torso, Gaultier's Classique fragrance has been in circulation since 1993. People were quick to point out the resemblance:
Gaultier wasn't impressed either. Some fans noticed that the brand's Instagram account appeared to be throwing shade at Kardashian following the KKW Body announcement.
Kardashian responded to the accusations in an interview with Cosmopolitan, saying, "Sculptures were my inspiration, but I love that bottle."
"It's iconic and celebrates the woman's body, but my inspiration was a statue," she said. "I wanted [mine] to be really personal with my exact mold, but I've always loved the Gaultier bottles."