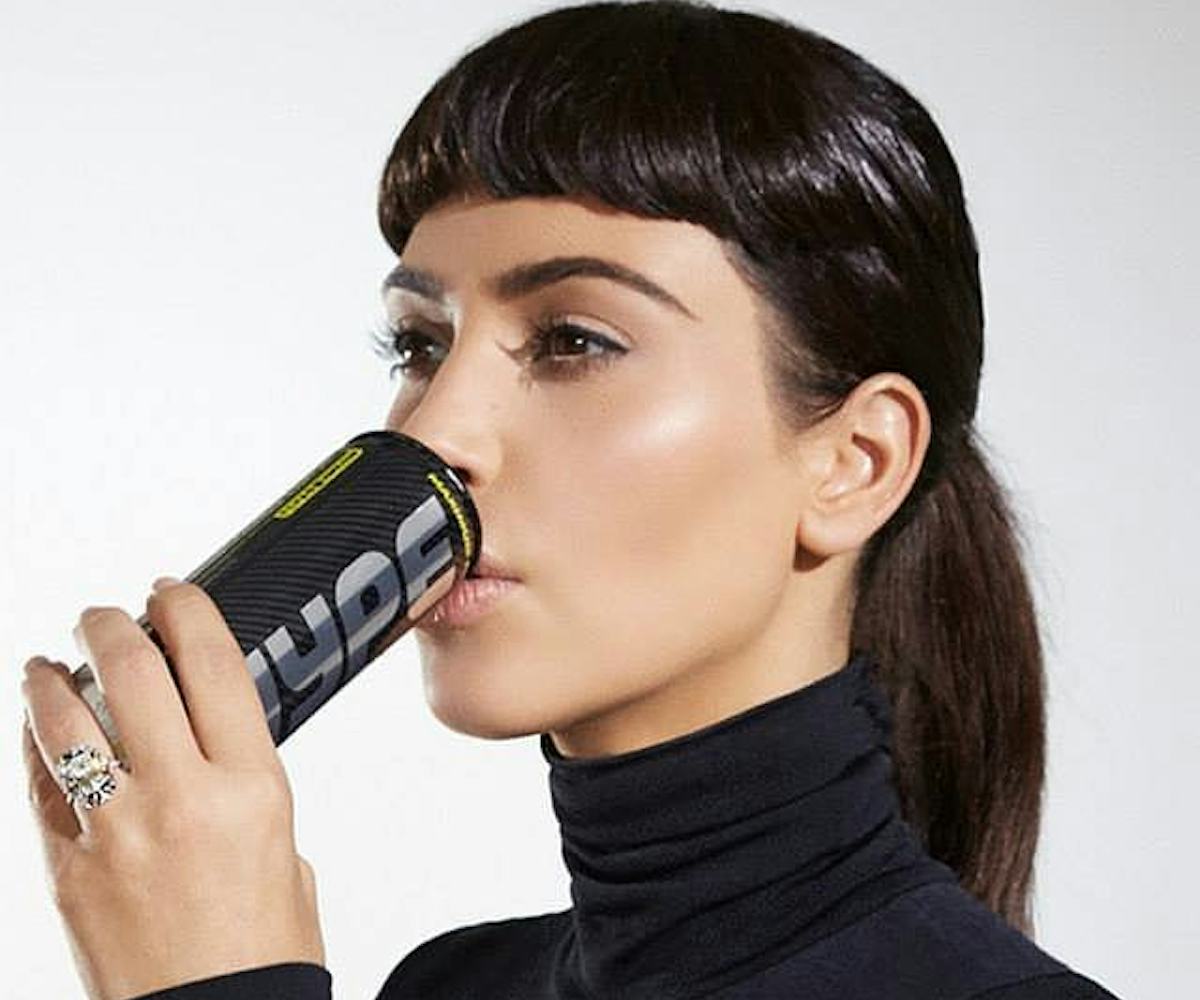 photo by john jansheski
kim kardashian's latest photo shoot is totally bizarre
Throughout her career, we've seen Kim Kardashian star in photo campaigns that range from the typical glamour shots we've come to expect from her, to controversial magazine covers that arguably broke the internet. Kardashian's latest campaign images as one of the faces of Hype Energy Drink are, however, her most bizarre.
It's only fitting a promotional tour as bonkers as Kardashian's was for Hype gets itself an equally bonkers shoot. There are, of course, the standard high-fashion shots of Kardashian holding a can of Hype. Things get a little odd (but weirdly satisfying) when she morphs into a futuristic bodysuit and a crown of braids.
Perhaps the most perplexing shots are of Kardashian channeling two major historical and pop-cultural icons: Marie Antoinette and Audrey Hepburn. There's a strange image of a Hepburn-styled Kardashian in a pose that depicts her falling off a bike. Is this supposed to be a "before" shot prior to drinking a can of Hype? We need answers, girl.
Click through the gallery to see the complete campaign images of Kardashian and what the, err, hype, is all about.
Is this a smize? It looks like a smize.
Space age Kim.
Looking out of this world.
Let them drink Hype.
A caffeine crash, literally. 
There's the moneymaker.
TFW when you're feeling your look. (Can she live?)
Is it just us, or is Kardashian giving off some serious Kate Beckinsale-in-Underworld vibes?
She's just being Selfish.
Kim giving her best Audrey.