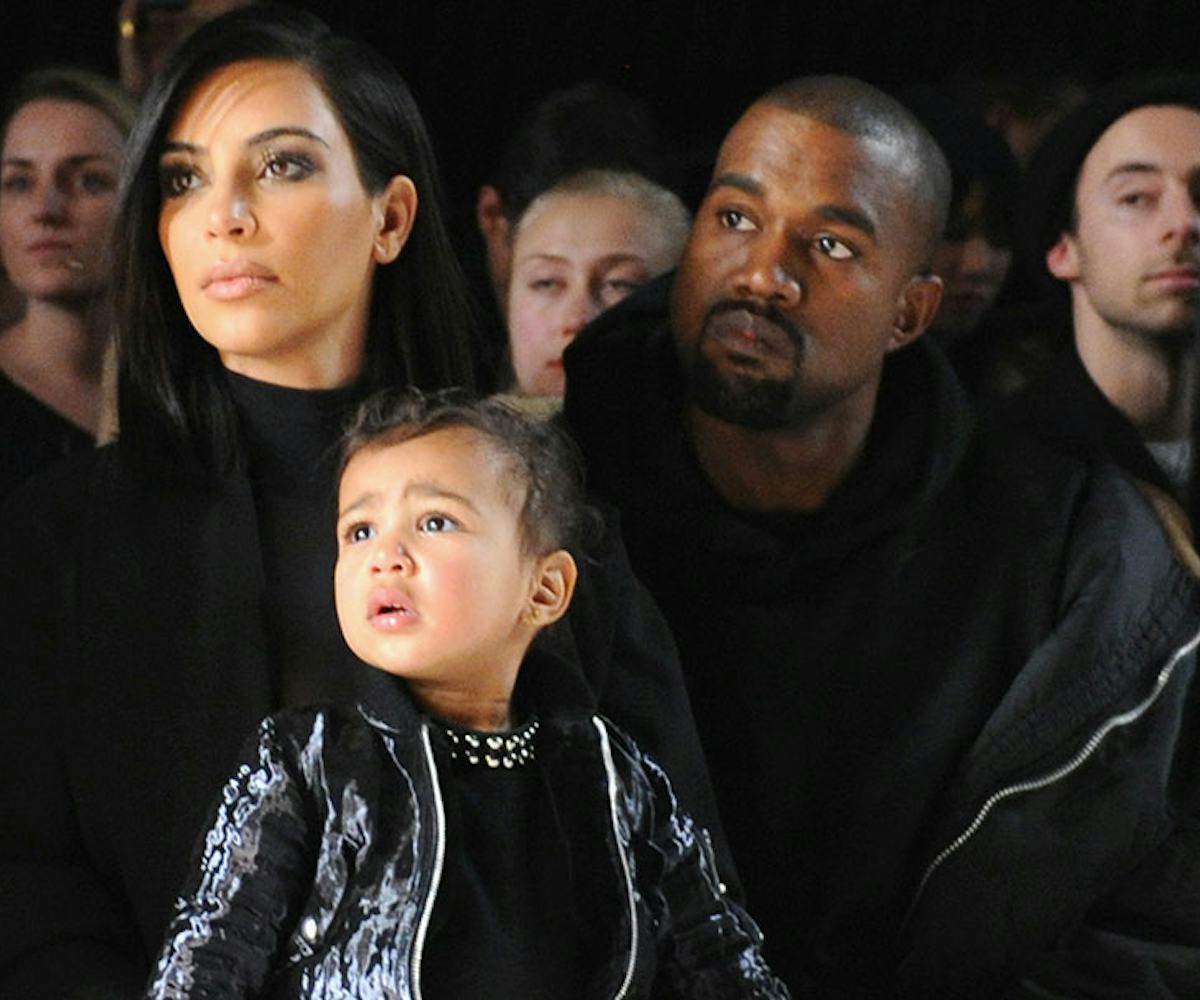 Photo by Craig Barritt / Getty Images
kim, kanye, and north master the art of the photobomb
Two days ago, at Malibu's Nobu location, Instagram user @alibambam inadvertently captured the best picture of the West family, ever. In a perfectly timed snapshot (if Kim wasn't bending down, little baby Lilou would have blocked her entirely), she managed to do what paparazzi have unsuccessfully attempted to do for years: capture a true candid snapshot of one of the world's most famous families. 
Kim, looking into the distance, seems to be pondering life's greatest existential questions, like: Should she order the black cod miso or the yellowtail? Kanye, hunched over in a cutoff black shirt, is either disappointed by his lunch or really admiring his daughter. North, one leg up in her high-chair throne, is just sitting pretty knowing that she will always be the spotlight of every photo, ever. 
But the best part of the photo isn't the photobomb. It's that @alibambam seemed to have zero clue that a few hours after posting it, it would stop the Internet dead in its tracks.