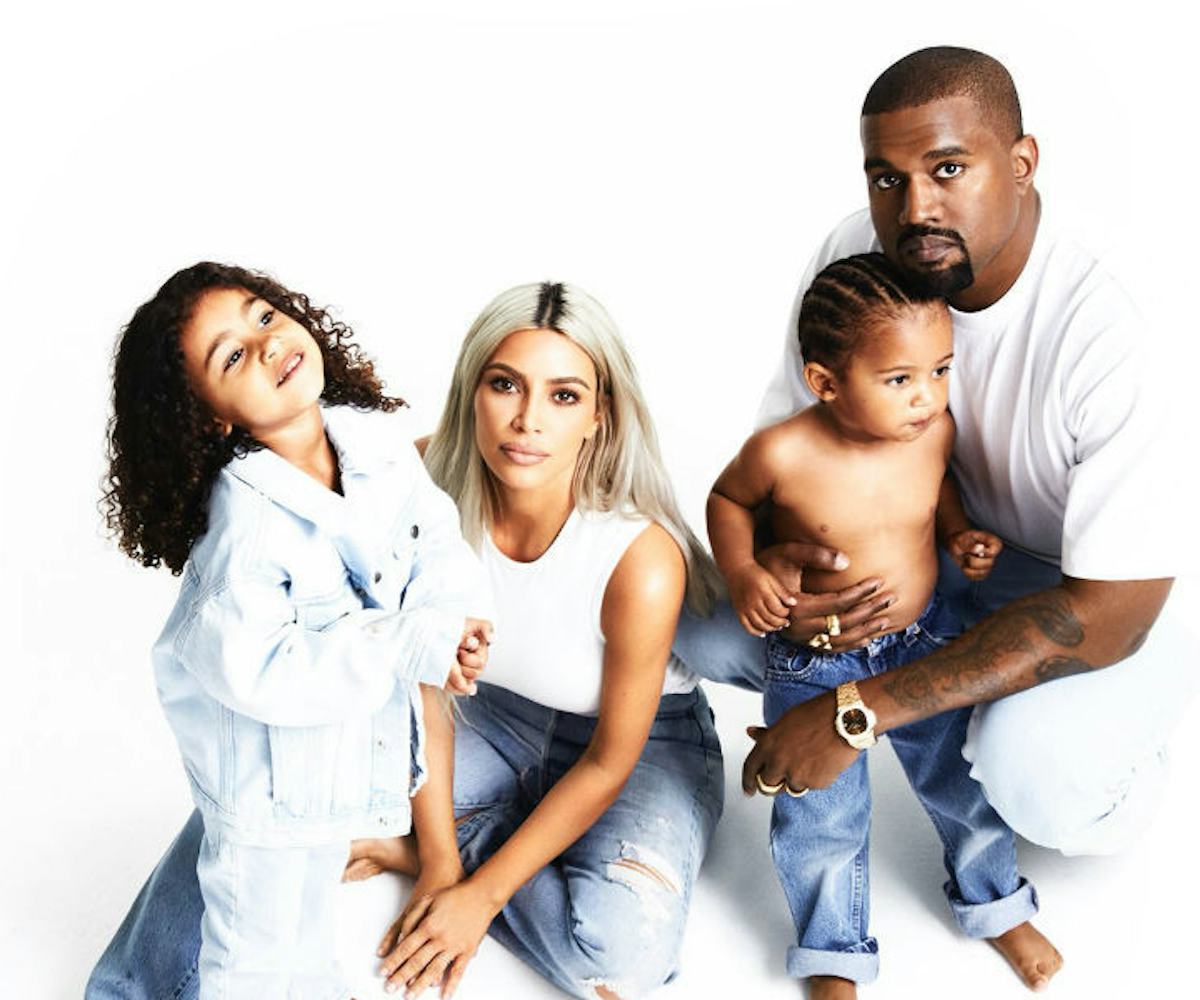 Kim Kardashian And Kanye West Reveal The Name Of Their Third Child
And it was definitely all Kanye
In case you weren't aware, Kim Kardashian and Kanye West welcomed their third child this week. Now, said child has a name: Chicago West. Or, in certain circles, Chi (pronounced as "shy," according to aunt Khloé).
Kim shared the news on her website with a couple of other details, including Chicago's time of birth (12:47am) and weight (7 pounds, 6 ounces).
Kanye was raised in Chicago. Kanye loves Chicago more than any other city in the world. He made an entire song dedicated to the Windy City—his first and likely longest love affair. Which makes the name choice even more touching and sentimental and adorable.
Welcome to the world, lil' Chi. Don't tell the others, but we think you won the baby name competition. North and Saint didn't even stand a chance.
Now, who's going to follow suit and name their child Calabasas? Your move, Khloé/Kylie.