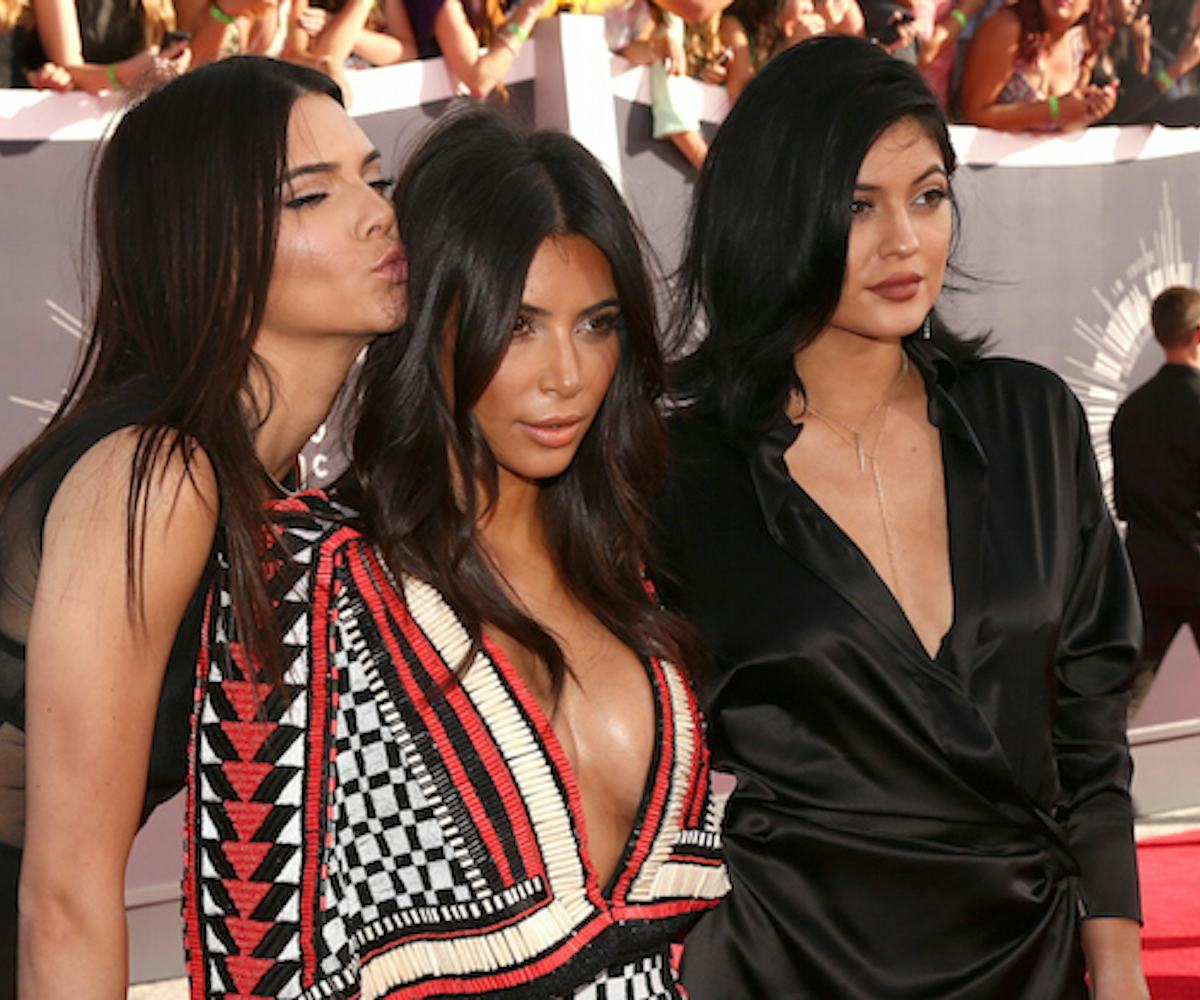 Photo Christopher Polk/Getty Images
Wait, Magazines With Kardashians On The Cover Sell LESS Than Others?
What's that you say? Can it be? Why, yes, according to new intelligence, putting a Kardashian or Jenner on your magazine cover doesn't help sell more units. In fact, counter to all expectations, it actually can cause a dip in sales. Really, a dip! Whatever you think of Kris Jenner's brood—and you surely have thoughts—it must come as unexpected news.
Employing statistics from Alliance for Audited, fashion-industry bible WWD reported that when Cosmopolitan tapped Kylie Jenner for its February cover, sales dipped from an average of 531,086 to 495,423. That may not sound like a huge dip for the uninitiated. In the mag word, where margins are razor thin, however, it's a big ol' crater. 
Glamour, too, felt the sting when it ran Kim Kardashian on its lid in July. Sales dropped almost 15 percent! Allure and GQ experienced similar though not as deep cuts in sales when the titles featured Kendall Jenner last year. 
Now, there are exceptions. WWD noted that both Rolling Stone and Women's Health enjoyed sales bumps from using Kim and Khloé respectively. Those two titles, however, lie in the General Interest category. When it comes to fashion mags, the Kardashian-Jenners either draw average or below-average sales numbers. (It will be interesting to see how Kylie Jenner's controversial Interview cover impacts units sold once those statistics are available.) 
Considering their prominence across social media (Kendall, for instance, created the most popular Instagram post ever), all this comes as a bit of a surprise. On consideration, though, it's not as much of a head-scratcher as you might think. 
The market for physical, paper-and-ink magazines runs a bit older than the Millennial and post-Millennial fanbases Kris Jenner's family has cultivated. As well, those who buy magazines tend to want an elevated, luxe experience. Rich and famous as they are, the Kardashian-Jenners don't really represent that ethic the same way that—say—Jennifer Lawrence or Cait Blanchett do. As much as anything else, the sales numbers point to a digital divide between social media and online superstardom and the tastes of the print world.
Now, does that mean online portals—such as the one you're reading now—should scale back on Kardashian-Jenner news? Welp, bad news for you haters out there, those women still own the Web, even if they don't own the newsstands. However you may feel, they'll keep being all like...
(WWD)