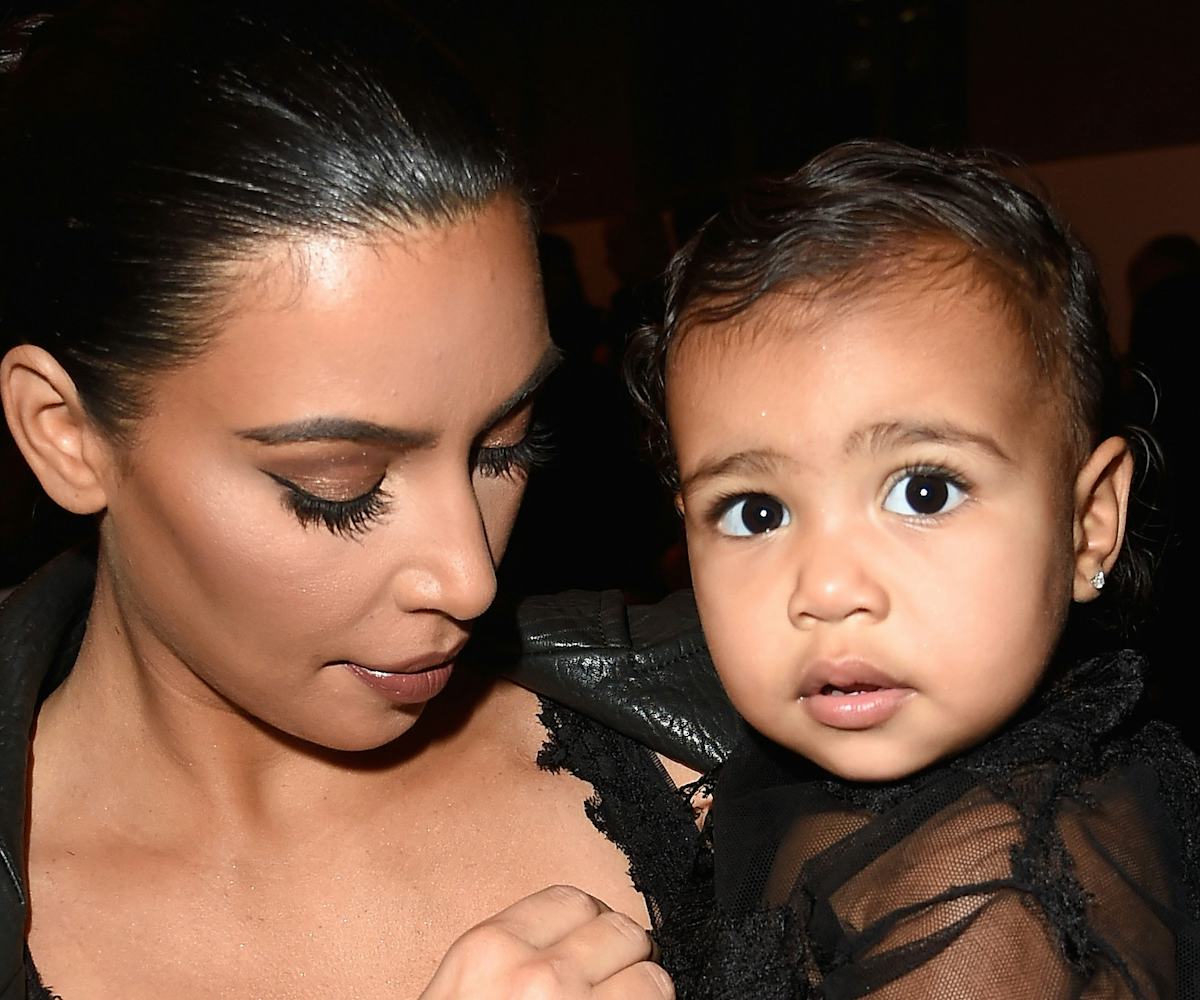 Photo by Pascal Le Segretain/Getty Images
This Photo Of Kim Kardashian's Kids Is Sparking Controversy
"This is considered 'bait'"
Right on the heels of deleting a controversial post promoting diet lollipops, Kim Kardashian West found herself at the center of another social media debate. This time, it concerns her kids.
The reality television star-entrepreneur posted a bathtime photo of her children, 4-year-old North and 2-year-old Saint, to her Instagram yesterday. However, as InStyle reports, Kardashian's decision to share the moment has sparked a debate amongst commenters who are concerned about the kids' privacy given that both children are nude.
Because while some defended Kardashian's right to post the photo, some commenters noted that the photo could be exposing the kids to internet creeps. "As someone that worked with agency that handled [sex] offenders, this is way wrong," one user wrote. "This is considered 'bait' they are adorable no doubt, but so not good to at least slap some stickers on the photo."
In that vein, another commenter wrote, "Bath tub photos are one of the top searched tags by pedophiles looking for pics of kids," adding that they would personally "reconsider and remove the photo." One fan simply noted, "Bath time shouldn't be [shown] on social media. Remember, some men praise children's [bodies] the way they praise yours."