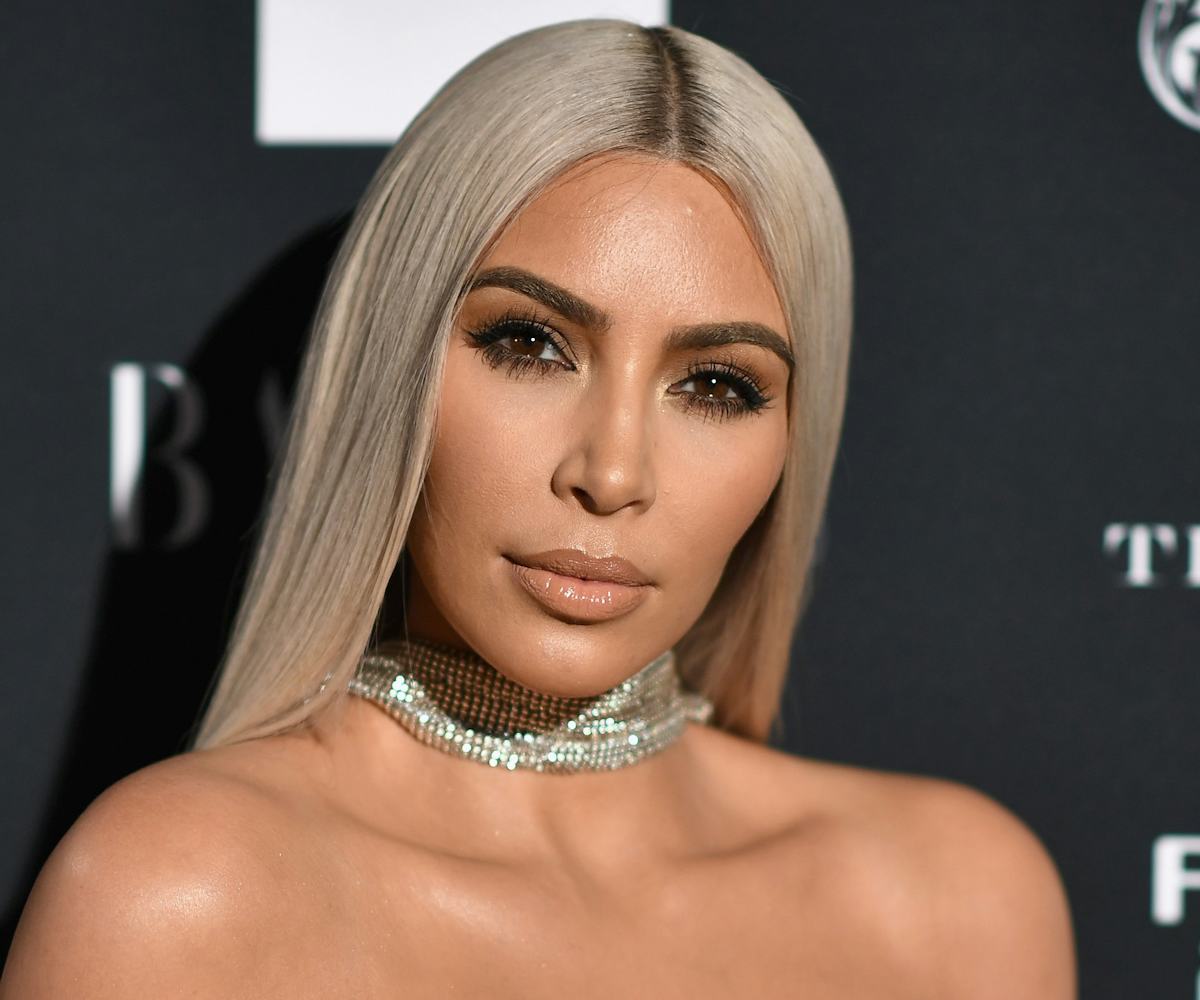 Photo by Dimitrios Kambouris/Getty Images
Kim Kardashian Just Revived Her Iconic Earring In The Sea Moment
"Kim, there's people that are dying"
Kim Kardashian West recently spent some time in Turks and Caicos, soaking up the sun and splashing in the surf during what appeared to be an immensely chill vacation. In true celebrity influencer fashion, Kim took to her Twitter yesterday to share a couple of videos of herself on a relaxing paddleboard excursion, captioning the clip "Good Morning." However, as we know, everything posted online is potential joke fodder. Naturally, the internet wasted no time in bringing up one particularly memorable episode of Keeping Up With the Kardashians.
In reference to the episode in which Kim lost her $75,000 diamond earring, commenters began saying she was probably still looking for it. In case you need a brief refresher, Kim lost the earring after she was unexpectedly tossed into the ocean by her former husband, Kris Humphries, during a Bora Bora family vacation. Following the incident, she proceeded to lose it, crying and yelling, "We're not going to fucking find it in the ocean!"
Also relevant is the fact that Kim took her recent Turks and Caicos trip with sister Kourtney Kardashian, who, after hearing Kim's sobs in the original episode, delivered the iconic kicker of the scene: "Kim, there's people that are dying." Needless to say, that also wasn't missed by Twitter.
That said, as one user pointed out, true fans will know that Kim eventually found the earring thanks to little sister Kylie Jenner.