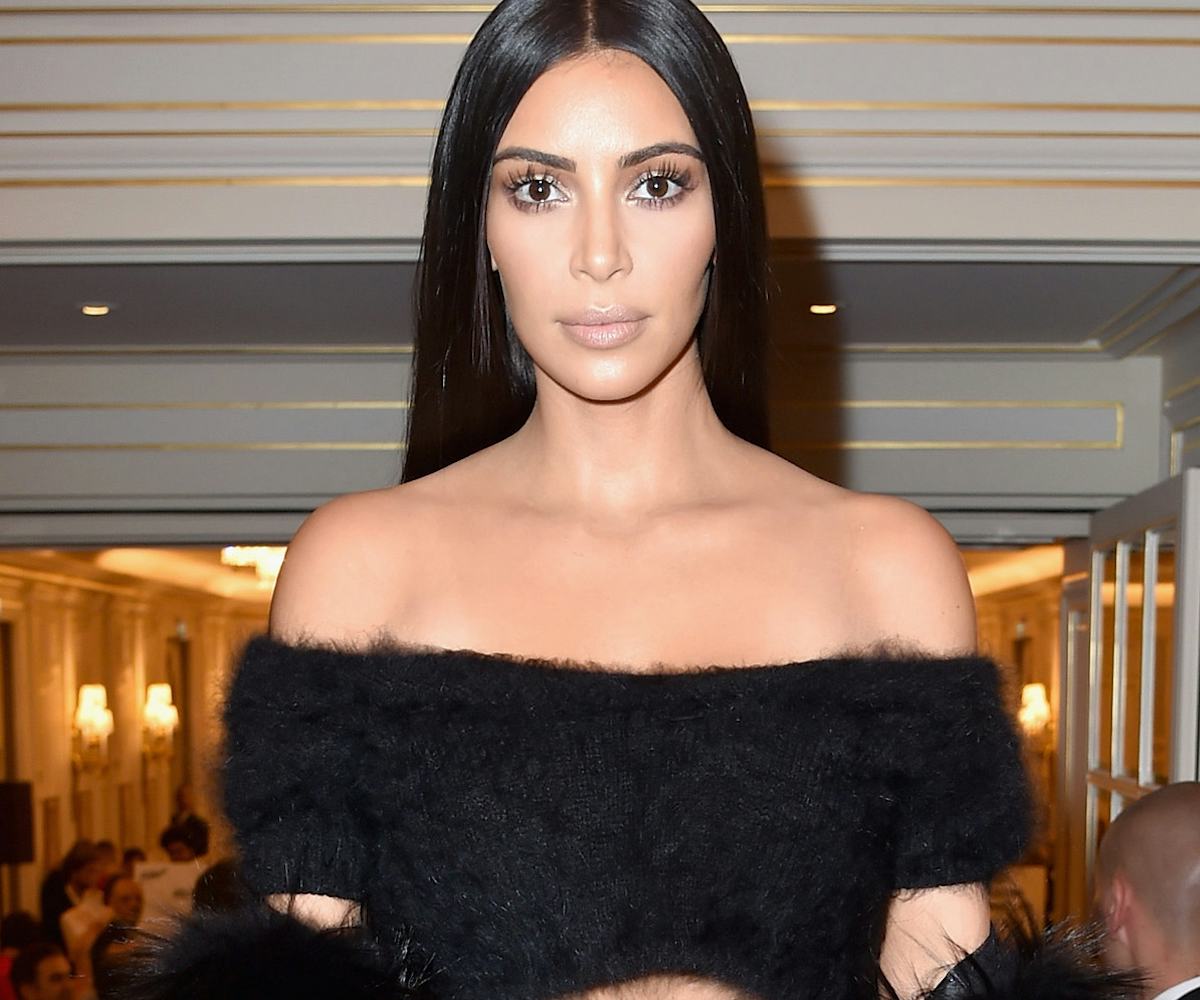 Photo By Pascal Le Segretain/Getty Images For Buro 24/7.
Kim Kardashian Accused Of Ripping Off Designs—Again
She is reportedly being sued
Earlier this week, Kim Kardashian launched a trio of Kimoji-inspired perfumes for KKW Fragrance. However, the design of one bottle has landed Kardashian in some legal trouble. Again.
As reported by TMZ, a Chicago-based marketing company called Vibes Media claims that Kardashian's "Vibes" bottle completely rips off its logo. And while the perfume is modeled after a Kimoji—which features the word "vibes" inside a speech bubble—Vibes Media says they trademarked the logo back in 2012, per The Blast.
"Kardashian has been marketing, promoting, and is now selling a Vibes perfume," the company is quoted as saying. "The Vibes perfume comes in a bottle that is a close facsimile of the Registered Vibes Logo."
The company is seeking damages and demanding that all unsold Vibes perfumes be destroyed.
This isn't the first time Kardashian has gotten in trouble for allegedly ripping off designs. Back in 2011, jewelry designer Alexis Bittar accused the reality star of copying his designs for her own line. Then last year, Kardashian faced another copyright lawsuit handed to her by Danish makeup artist Kirsten Kjaer Weis, who said Kardashian was infringing on her brand with the launch of KKW Beauty. And just in April, she was called out for ripping off Jean Paul Gaultier's perfume bottle design for her fragrance.