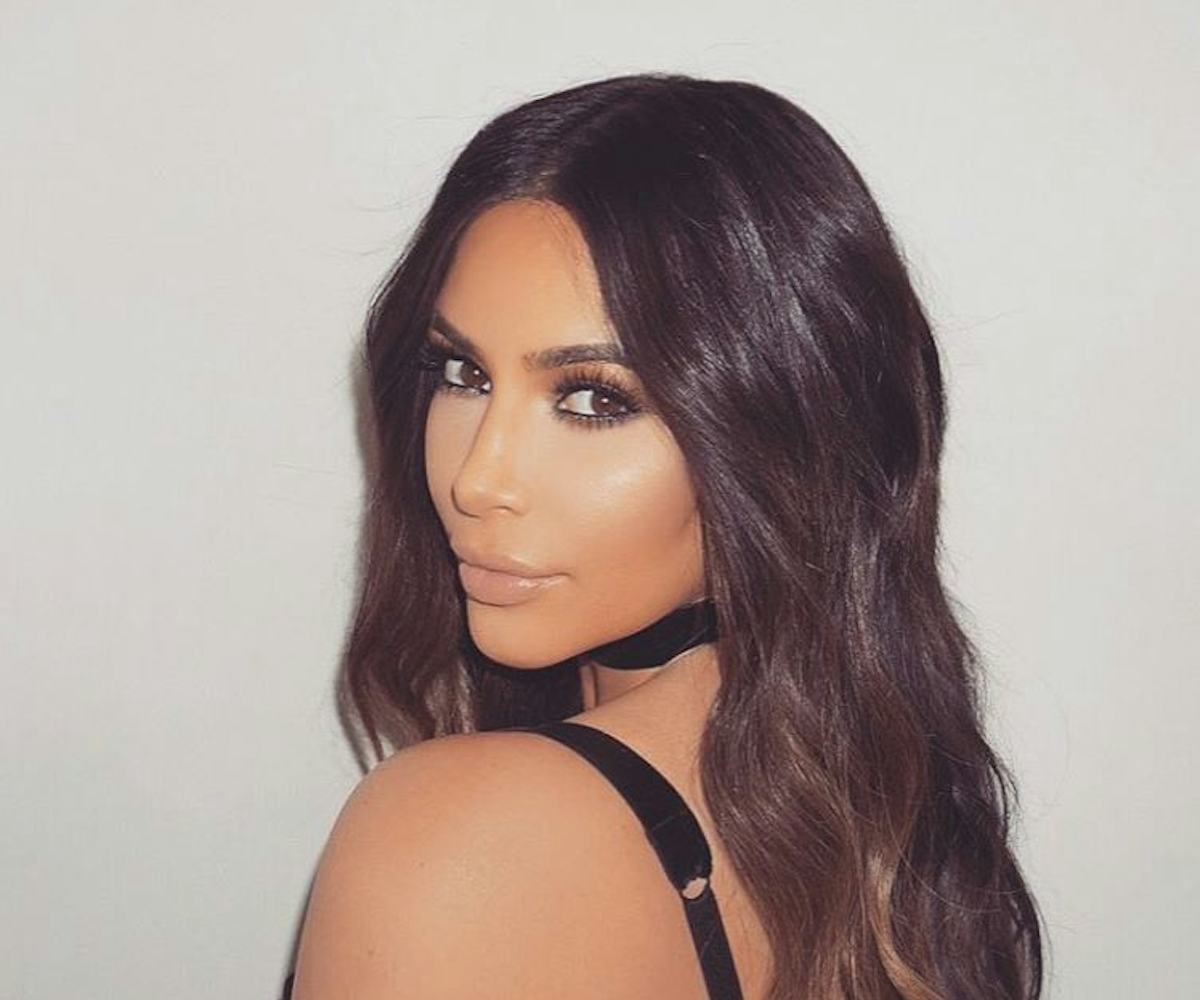 Photo via @kimkardashian.
Kim Kardashian Drags An Instagram Troll For Filth
It's Clap Back season, y'all
Clap Back season is approaching and the tea is hot. Unfortunately, Kim Kardashian West is no stranger to Internet trolling. Most of the time she keeps out of it, brushing her shoulders off and continuing to rack up followers while expanding her empire. Sometimes, however, she dusts off her reading glasses and gives a troll some knowledge.
Beneath an Instagram of Kim, shared by Khloé Kardashian, was a comment crying plastic surgery. Khloé had captioned her photo with "The snap back queen," and exclamations of how proud she was of her sister's post-baby body progress. The Instagram user called for Kim to post videos of her working out—"as if she did all the work lol," they added. Well, Kim was having none of it and called this user out. "[sic] u miserable troll!" she began. "I work my ass off and have been dieting for months! I have such pride in my post pregnancy weight loss game... 50 lbs as of today and 20 more to go! Just wait for my next nude shoot, you'll see no tummy tuck/lipo scars! Let's see your body hiding behind your private account." She ended it with two emojis: the frog and the tea, a reference to the Kermit "But That's None Of My Business" meme.
This isn't the first time Kim has clapped back at body shamers. Following her polarizing nude selfie with bars (sounds like an art piece, no?), she penned a brief essay on body confidence and self-empowerment. What Kim decides to do with her body is not for anyone else but Kim to comment on. She's allowed to work out. She's allowed to do whatever. True, most Internet trolls troll just to get a rise out of their subjects, and would (probably) never say the things they say online in person. Kim's read is humorous, yes, but bittersweet, as well, since a comment that prompted that type of response exists in the first place.