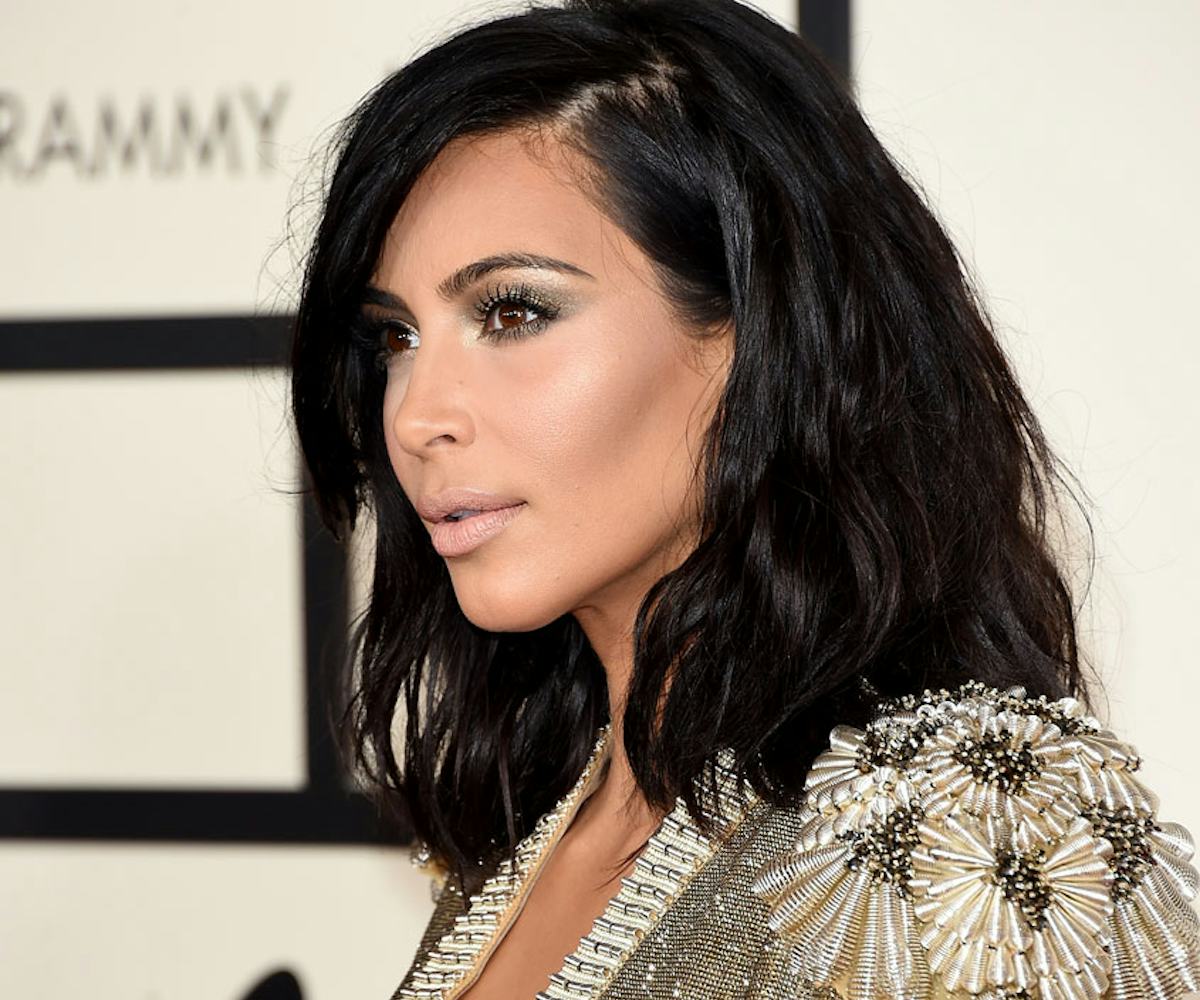 Photo by Jason Merritt / Getty Images
kim kardashian has gone blonde
There are some things in this world we can always count on: New York winters will always be terrible, the Internet will always be rife with inexplicable llama and dress ephemera, and Kim Kardashian will always rock her bombshell brunette tresses. But now one of those comforting constants in our life has changed and we're questioning everything we know—Kim K. has gone full-on blonde. 
Kardashian debuted her new 'do at the Balmain show today at Paris Fashion Week. And we're not talking highlights, which the reality TV star has had before. Nor is this a dirty blonde/light brown kind of deal: The 34-year-old has rocked lighter hues in the past, but not anything quite so shockingly platinum blonde. With her recently chopped lob, Kim K. has undergone a complete aesthetic transformation that we could never have expected—and we can't help but suspect that the ever-style conscious Kanye West had at least some influence in the decision to grab the bleach.
This new change also comes fresh on the tails of younger sister Khloé's honey blonde makeover, and a few weeks after half-sister Kylie embraced some Brigitte Bardot-esque locks for a photo shoot in Love magazine. Perhaps it's just a matter of time before the whole Kardashian klan embraces their blonde ambition. 
Photo by Pascal Le Segretain / Getty Images
(via Just Jared)